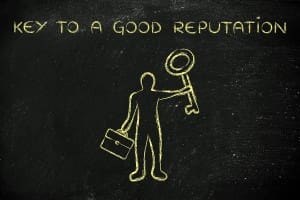 When it comes to maintaining a positive business or individual image, there is no doubt that online reputation management is important. That's why utilizing reputation monitoring tools can be so helpful to any business.
Online reputation management used to be easy. Back when Google was the only site you had to worry about for claiming your business, indexing information, and Google Reviews, all you needed to do was perform a simple search on their site.
Now, the game has completely changed. Reputation services, including the use of reputation measurement tools, designed to help you navigate the digital environment have become more important than ever before.
In addition to Google, now you have to worry about Facebook, Twitter (all of social media), TripAdvisor, RipOffReport, PissedConsumer and so much more!
You might then think: is there any simpler way to track my brand internet reputation?
Of course, you always have the option to hire a third-party online reputation management (ORM) service provider to do all of the work for you, but not everyone has thousands of dollars to spend on this type of monitoring and management.
So what's an online marketer and brand to do? How to fix online reputation of your company?
Simple… bring the online reputation management in-house to a brand reputation manager while also taking advantage of some of the best tracking, monitoring, and management tools online. Monitor online reputation with the following brand mention service provider and tools that make reputation monitoring easier than ever before.
Don't worry about searching around for what brand monitoring tools are best, we've already done the work for you. From monitoring online reviews to social media management and monitoring social mentions, internet reputation repair, and more, these tools can simplify the process of business reputation management, helping you to focus on what you do best: growing your business.
The Power of a Online Reputation Management
In the digital environment, what people think about your company can have profound effects on consumer behaviors.
In today's highly connected world, most customers turn to the web to learn about small businesses in their area before making purchasing decisions. What information they find about you and your company in search results can open new doors of opportunity — or keep you from achieving your goals.
A positive reputation is one of the most valuable assets a modern business can have. A reputation management service can help you get the most from your digital footprint (be it removing mugshots for individuals or poor reviews for businesses), providing avenues for revenue and business growth. In today's competitive business environment, positive online reputations, and great brand sentiments are essential for your success.
What are Online Reputation Management Tools?
Online reputation management companies have become an essential part of the modern business landscape. Reputation management works hand-in-hand with digital marketing to position your brand for great visibility online. Just like an internet marketing agency, ORM service providers offer unique and customized solutions.
The best reputation management companies provide a dizzying array of services, from review management to content creation, public relations, reputation monitoring, monitoring social media posts that mention your brand, and more. Each service is designed to establish your brand, build and reinforce your online reputation, and repair reputations damaged by negative reviews or other negative information in search results.
Every online reputation management tool offers unique strategies and tools to assist its clients. In a later section, we'll share tips on how you can identify the best reputation management service for your budget.
The Best Online ReputationManagement Tools
Reputation management software is used by the leading ORM agencies to help clients build, protect, and repair their crucial online reputations. The great news is, however, that some of the same tools reputation management vendors use are available to anyone who wants to identify negative search results and take the steps needed to protect their business reputation.
Business reputation management solutions take many forms, from individuals tackling strategies on their own or hiring professionals to do the heavy lifting for them. The following tools are geared toward individual use and form the foundation of a DIY online reputation repair service. For small business owners without the budget needed to hire professionals to manage reviews or remove negative content from the web, these tools represent a cost-effective solution.
If you are wondering: "how can I best utilize tools to monitor my brand internet reputation more easily?", take some time to look through these recommended services and see which is best for your existing web site, brand or business:
Anyone who is looking to monitor and improve their online reputation is probably already aware of Google Alerts, but for those who aren't — that's why we are mentioning it here.
Google Alerts is a free tool that allows anyone to set up notification alerts every time their email, name, brand mention, or keyword is found within Google's search environment. It is arguably one of the most useful brand monitoring tools for businesses tracking brand mentions on social media platforms and news outlets. Using Google Alerts, you can monitor your business online or set alerts for your name or for the names of your top executives.
It's free to use and easy to set up, but it's also limited in comparison to other names on our list.
With this free tool, you can get a quick and easy reputation analysis. Simply fill out the form with basic information, and the experts at NetReputation will conduct an analysis, giving you a better idea of the current state of your online reputation.
Trackur is a well known tool from Andy Beal, who is an authority in the online reputation management space. This tool is heavily focused on monitoring social media feeds and offers instant notifications when your name, brand or keyword is found across any of the major social networks.
In addition to alerts, users also have access to analytics reports and tracking, which allow you to pretty much monitor and manage your own reputation online. There is a free basic plan is available and advanced paid plans start as low as $27 per month.
Naymz is yet another tool that is focused on social media monitoring. What makes Naymz different from other services is their RepScore, which rates your influence across other major social networks and the ability to compare your rankings with other leaders or experts within your industry.
Outside of social media, Naymz also allows you to track Bing and Yahoo brand mentions. The basic plan is free and paid premium plans start at $12 per month. Your internet reputation and brand online is increasingly tied to your social media presence; it makes economic sense to monitor these channels for negative feedback, negative content, negative news, or negative reviews.
BrandsEye is one of the most advanced tracking, monitoring and management tools out there, but it's also one of the most expensive. Features include full reporting on the effectiveness of your campaign, competitor analysis, online conversations, brand mentions on social networks and the ability to setup multiple accounts and campaigns.
The concept behind BrandsEye is to be an all-in-one solution for not just ORM, but also for your marketing efforts as well. With such a robust system, you can expect to pay a higher price for access to their services — which start at $220 per month.
How Free Reputation Monitoring Tools Can Help
While reputation management isn't something many small businesses and brands can allot a big budget to, through the use of these online tools and tracking systems, online reputation management is now possible for anyone. When business owners launch a new venture, the clock is ticking: getting your positive reputation up and running fast is an essential aspect of your new business.
Start off with basic free services like Google Alerts and SocialMention, then move your way up to a paid platform if you find your online monitoring is limited and your efforts can't be measured.
Tips for Finding the Best Online Reputation Management Services
Reputation management is a complex and challenging process, even with the reputation monitoring tools and technologies available on the web. While many people are willing to undertake the process of social media management, search engine optimization, and removal of negative online content on their own, the fact remains that online reputation services provided by professionals can produce results more quickly and efficiently.
How can you find the best online reputation management providers to repair a negative online reputation and to help position your brand's online reputation for renewed success? Here are some valuable questions to ask when selecting an online reputation management company:
What services do you offer? The best reputation management services providers have a wide range of reputation management solutions for both business and individual client needs. These services may include:
Creation of business listings and business profiles
Development of a comprehensive reputation management strategy
Content removal, such as negative Google reviews or defamatory content
Brand reputation management
Review management services and software
Social media accounts and social mention management
Reputation monitoring
Reputation repair
Search engines optimization (SEO)
Local SEO
Crisis management strategies
What reputation management services are included in your contract? Not every client will need the same services, and the best online reputation management services providers will customize services to fit your unique needs and goals.
What do your customers say about you on online review sites? It's always a good practice to read reviews of reputation management firms before signing any contracts. Simply Google "reputation management," and you will discover reviews about nearly every digital reputation management company on the web. A company's online reputation is a glimpse into its customer support history; bad reviews indicate that poor customer service could be an issue. The top online reputation services providers have great reviews and ratings and can't wait to share their success stories with potential clients.
What does online reputation management cost? Unfortunately, there is no easy answer to this question. ORM service providers must first evaluate what you need and where your reputation stands before coming up with a plan that meets your needs. Also, because so many different internet reputation management services may be needed to meet your goals, one-size-fits-all cost solutions are typically not part of the picture.
Online Reputation Management FAQs
As the leading online reputation management service provider, OnlineReputation.com has been asked countless questions over the years. Some of the most common questions can reveal details about ORM and the industry at large, helping you get the most from your own efforts. Here is a look at some of the frequently asked questions ORM professionals field on a daily basis:
How does positive content improve a company's reputation?
Positive content has a multi-pronged effect on digital reputations. First, publishing this content to the web improves visibility in online searches, helping you to stand out from your competitors. In effect, this content replaces any negative information found in searches. The leading ORM firms use talented writers and web developers to produce content that positions you in your best possible light, which allows you to build trust and authority within your industry niche.
Why are review sites so important?
Over the past decade, online reviews have become an essential part of a company's digital reputation. As many as 94% of all consumers read online reviews before making purchasing decisions — and as many as 90% trust positive reviews on review sites like Better Business Bureau, and Google as much as personal recommendations from friends and family.
Positive online reviews and 5 star ratings build and reinforce trust between you and your potential customers. Negative reviews, by contrast, can keep people from visiting your business location. Even a single negative review can reduce your potential revenue by as much as 2o%.
Because reviews are an integral part of your reputation and brand in the digital environment, online review management has become a valuable tool. Managing online reviews to identify problem areas, remove false or defamatory reviews, and develop review response strategies is the go-to method for building, preserving, and restoring your reputation. Review management solutions by ORM providers can help you stand out from your competitors.
Reputation Services with Online Reputation
Online Reputation is a leader in the online reputation management services industry. As the best reputation management company in the business, our team has worked with thousands of clients, helping them to build brand awareness, monitor their online reputation, and repair reputations damaged by negative information in search results. To learn more about our wide range of reputation services, call our team today at 844-230-3803 for a free reputation analysis.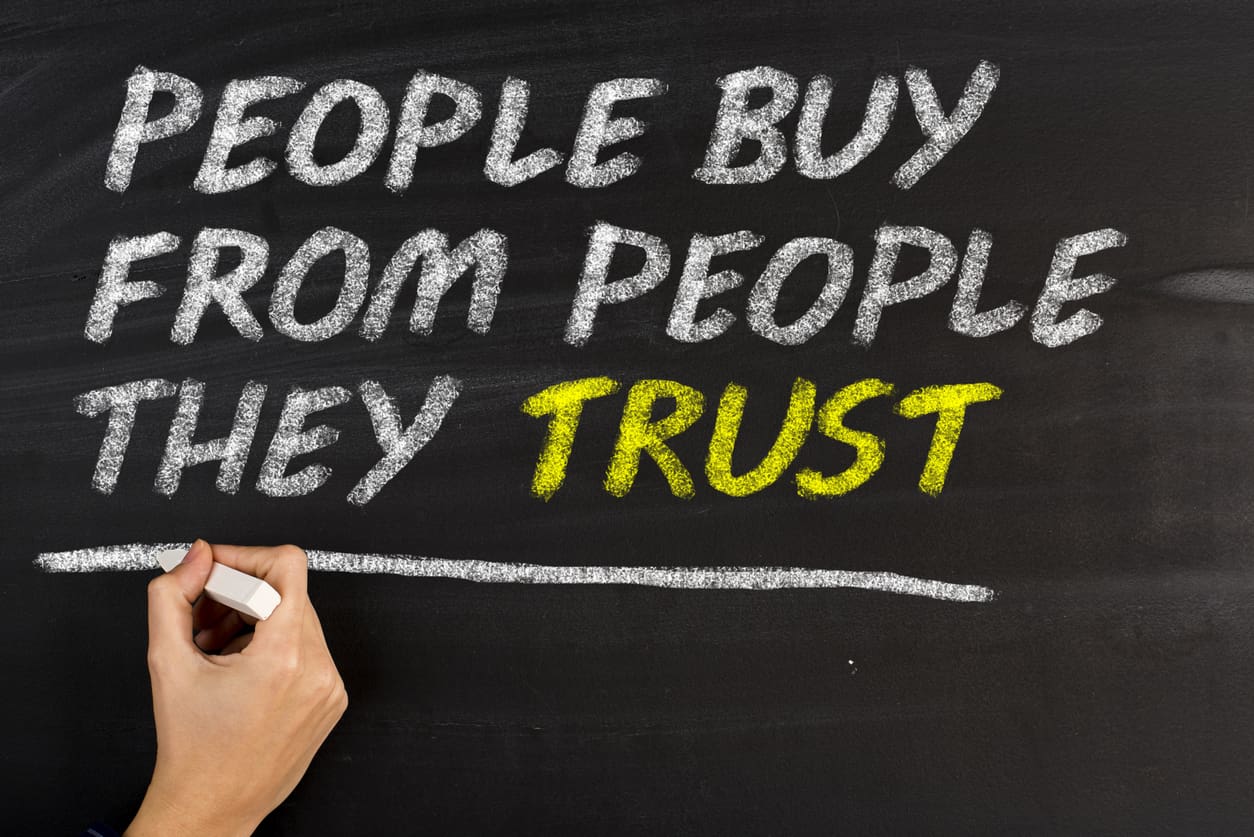 When it comes to maintaining a positive business or individual image, there is no doubt that online reputation management is …