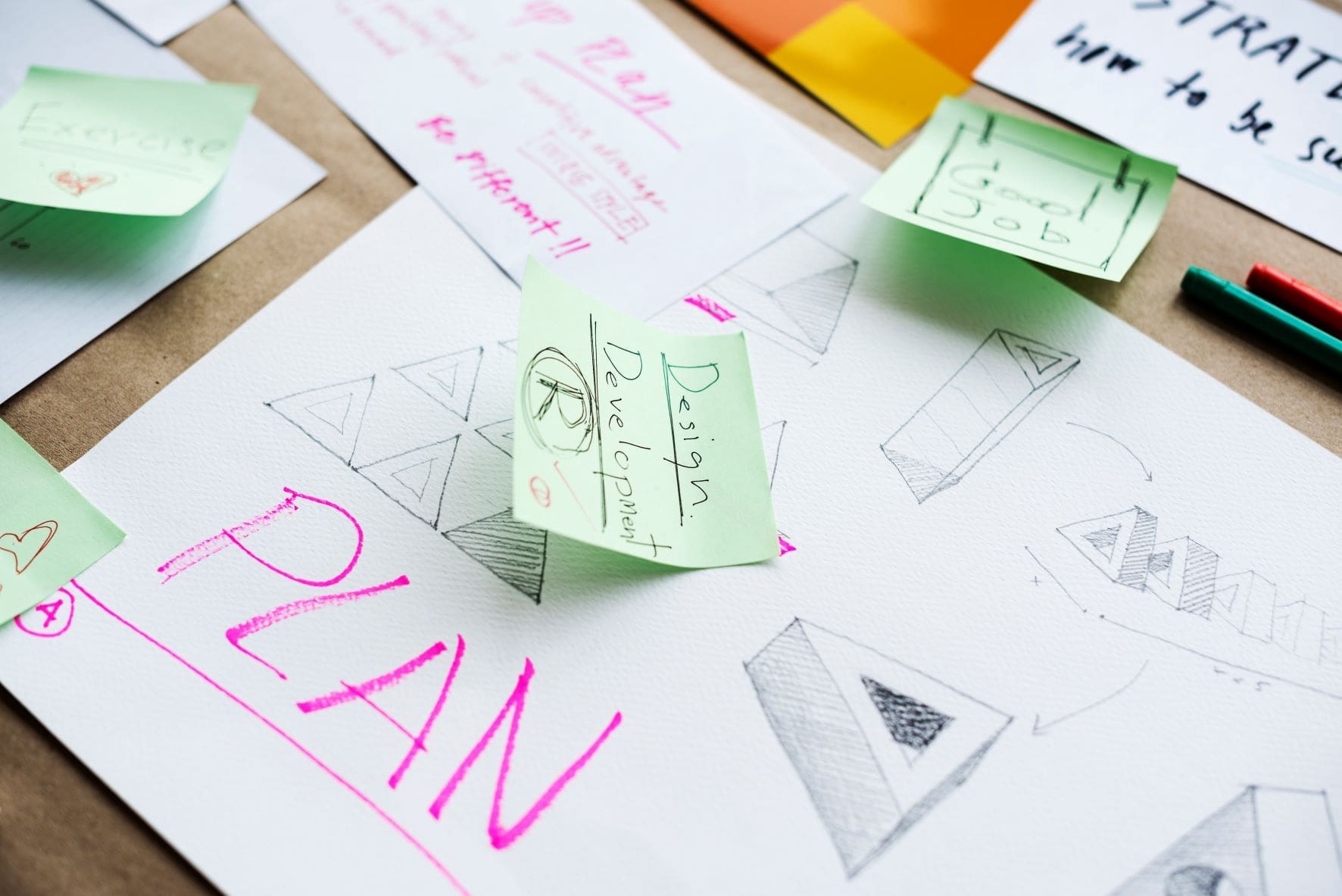 Brand sentiment analysis can tell business owners how customers perceive your business operation. Learn what sentiment analysis measurement is and take a look at the most important tools to analyze brand sentiment in our comprehensive guide below.
Every business owner knows that the health of their operation rides on numerous factors. Among these factors, the "brand" stands out.
More than just a set of logos or a distinctive look, a business brand is an intangible concept (or set of concepts) that helps others identify a particular individual, product, or company. For businesses on the web, your brand online tells others who you are, what you stand for, and what values your company represents.
How do you know your brand is reaching its target audience? How do you know your brand health is strong? Is your brand's reputation all that it can be?
There is a way to find answers to these burning questions: brand sentiment analysis.
Sentiment analysis gets to the bottom of the customer experience by measuring important metrics across marketing channels. With this data analysis in place, business owners gain valuable intelligence that can help them pinpoint what is working — and what doesn't — in their marketing strategies.
In our guide, let's take a deep dive into brand sentiment, why brand sentiment analysis is critical for success, and the leading tools for analyzing sentiment in your customer base.
What is Brand Sentiment?
In simple terms, brand sentiment is a measure of how customers feel when interacting with a specific brand, product, or company. In other words, when you use brand sentiment measurement analysis, you're learning how you are perceived by a target audience, such as existing customers or prospective new clients.
In today's connected digital world, people talk with others about brand interactions and whether they had positive or negative experiences. Mentions on social media channels, direct messages, posts on social media or blogs, and even mentions on internet forums can all shape critical perceptions about a given business.
These mentions combined represent not only brand sentiment but also a brand's online reputation. In the online world, your reputation can make or break your business.
How is Brand Sentiment Measured?
Companies that listen to their customers tend to remain successful over the long haul.
What customers are saying — and why they are saying it — are the foundation of brand sentiment.
Brand sentiment analysis is a process for determining the prevailing attitude of customers toward your business, its products, and its services.
A sentiment analysis tool brings together data from your target audience, including:
Social media posts related to your brand
Qualitative survey responses
Point-of-sale opinion mining
Mentions on other web properties like blogs, industry forums, and review sites
Social media sentiment analysis is the most critical part of the analysis process. Generally speaking, sentiment is divided into three broad categories: positive sentiment, neutral sentiment, and negative sentiment.
It should be noted that sentiment analysis tools do not always detect sarcasm, so negative comments masquerading as positive sentiment may not be accurately assessed. Still, although sentiment analysis is not perfect, it can provide actionable intelligence that helps business owners to collect and understand customer feedback.
Whether you choose manual sentiment analysis or an automatic sentiment analysis tool, you can turn customer feedback into pathways toward success. In a later section, we will present some of the most popular social sentiment analysis tools on the market, including free versions.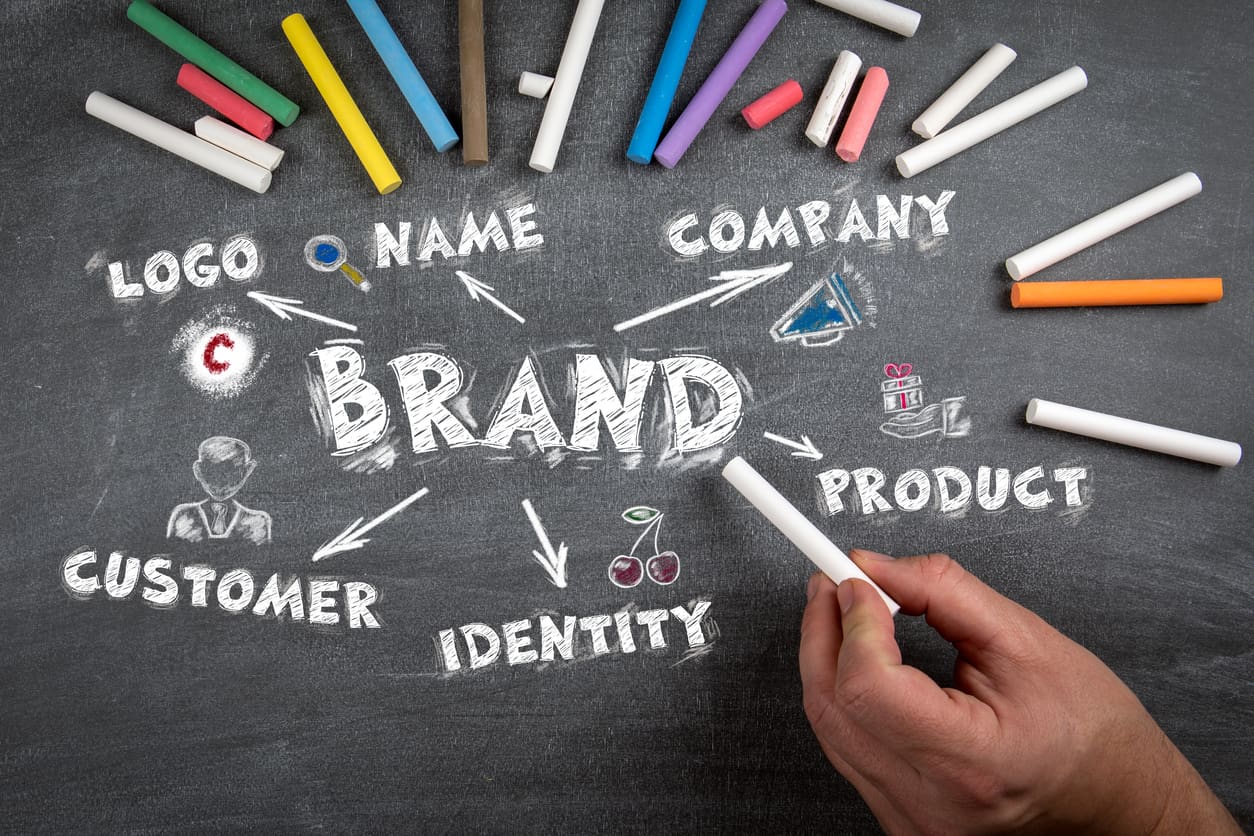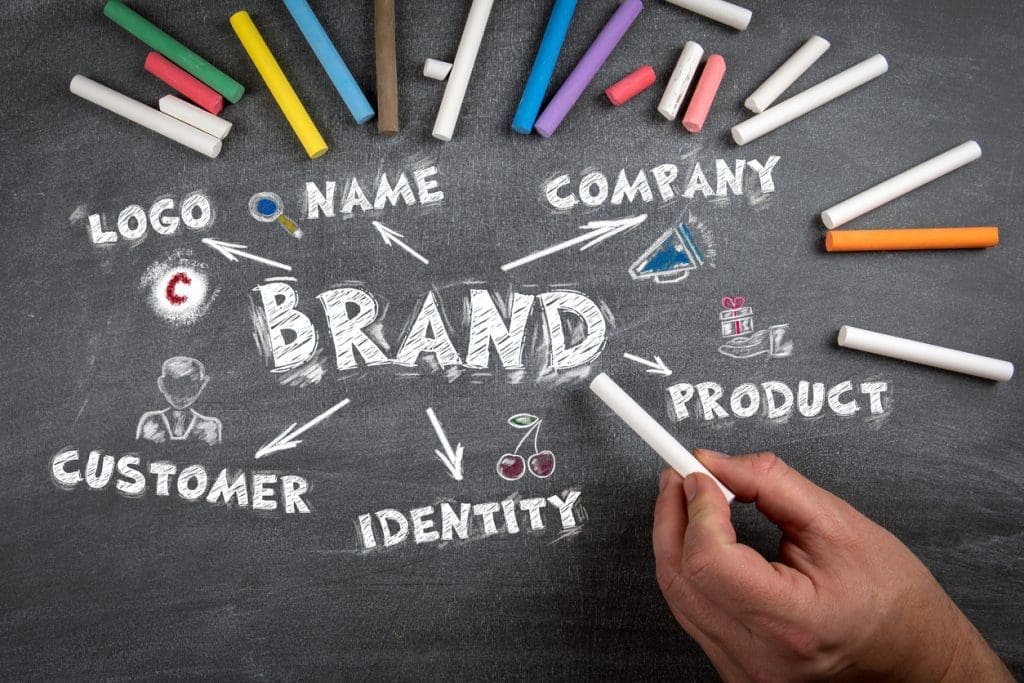 Why is Brand Sentiment Analysis Important?
Sentiment analysis is an essential tool in the modern digital business environment. Knowing what your customers are saying and why is the key to unlocking new opportunities. Here are four powerful reasons why you should incorporate brand sentiment analysis into your marketing campaigns:
Brand Health
A healthy brand is one that has a solid and positive brand sentiment. This health score indicates that your company is delivering on its promises to your customers and laying the foundation for continued success.
Crisis Management
A company with a healthy brand sentiment is also one that can recover more quickly from PR crises. Whether a natural or manmade disaster strikes your company, crisis management is an essential tool that guides you through the recovery process. By creating a powerful and visible brand before an incident occurs, your company is more likely to bounce back.
Brand Equity
Brand equity is a measure of the value of the emotional connection between you and your customer base. In other words, this ties directly between brand sentiment and brand reputation to foster and maintain loyalty.
Customer Satisfaction
Happy customers and positive customer feedback translate directly into a strong brand sentiment.
Negative sentiment, including negative mentions on social media platforms like Facebook and Twitter, however, mean that your company is not always delivering on its promises. With brand sentiment analysis, you can pinpoint where your weaknesses are and take the steps needed to build or restore high levels of customer satisfaction.
Positive Sentiment = Powerful Brand
Are you paying attention to what your customers are saying? Do you want better feedback to allow you and your customer service team to deliver superior experiences? With brand sentiment analysis, you gain important insights that allow you to do just that: stand out in competitive marketplaces.
It cannot be overstated that a positive brand sentiment equals a powerful brand. Building your brand's values based on customer perception and the most accurate data fosters trust between you and your customers, resulting in greater engagement, higher revenue streams, and more brand loyalty.
Brand sentiment matters. Your sentiment score based on detailed analysis tells you what you're doing right or wrong — and provides actionable insights to supercharge your marketing efforts. If you're not using a sentiment analyzer, you may be missing out on new trends and opportunities.
Popular Brand Sentiment Analysis Tools
We've learned why brand sentiment is important and how it can position your company for continued growth. We've also revealed how sentiment analysis is conducted and what data it can tell you about the health of your marketing campaigns, social media presence, and news coverage.
At this point, you may be wondering how to select a sentiment analysis tool. Here are some of our favorites to analyze brand mentions, social media sentiment, and collect customer feedback from online reviews or mentions:
Meltwater
Meltwater is billed as the world's largest inventory of social data and news, giving users unrivaled access to over 1.2 trillion social conversations, news articles, and mentions in print and broadcast media. As an all-in-one platform, Meltwater allows deep brand sentiment analysis, showing you how your content is performing on social media platforms, news sites, and YouTube channel options. It combines social media monitoring/news media monitoring tools with social listening to provide robust data analytics.
Meltwater is used by some of the largest retail, news media, and technology corporations on the planet, including Google, The Economist, H&M, and Mailchimp.
Brandwatch
Brandwatch is a social listening tool that allows users to measure brand sentiment against competitors. With this competitive analysis tool, social media monitoring and campaign performance analysis are easier than ever before.
The real power of Brandwatch prevails in its remarkably comprehensive social data analytics reports. Although you can see specific remarks in a pop-up window, if you click on statistics charts, to communicate with them, you have to go to the social network's website directly. That makes liking/responding to online mentions day in and day out quite tiresome. Brandwatch allows three platforms to choose from:
Consumer Research
Vizia
Reviews
BrandMentions
A popular and widespread tracking tool among most marketers, BrandMentions tracks and accumulates data from a variety of different social platforms, such as Facebook, Twitter, or Instagram, recognizing all mentions made regarding a specific keyword or search term. It pinpoints positive and negative mentions, allowing users to gain actionable intelligence.
BrandMentions is very effective at tracking customer sentiment, consumer feedback, and interactions. By also distinguishing the general attitude towards your content, industry influencers, or even competitors, you can tailor your marketing strategy to meet specific preferences.  You can examine your brand's durability, measured by how frequently your brand is being discussed, which is how likely someone will repeat the mention.
Repustate
Need to analyze customer and employee sentiments in different languages? For international businesses, Repustate offers a powerful solution.
Used by corporations around the world, Repustate provides advanced sentiment analysis tools and semantic search capabilities. No longer do you have to manually search for every critical mention on social media platforms like TikTok, Twitter, Facebook, or Instagram — with powerful text analysis and automatic sentiment analysis tools, the process is done for you in real-time.
Repustate claims that its analysis suite improves the customer experience to help business owners get a better feel for the thoughts, feelings, and motivations that influence decision-making processes.
Social Searcher
Unlike many brand sentiment analysis tools or other platforms that charge steep fees for use, Social Searcher is a free solution. As a free social media search engine, it allows for real-time monitoring of brand mentions, clients feedback and more.
Track what people are saying about your business in the online environment or set up email alerts for every time your brand is mentioned on social platforms. With this free sentiment analysis tool, you can explore audience insights, popular hashtags, social influencers, and sentiment analysis. Data export supercharges your marketing strategies — helping you keep customers happy.
Google Analytics
Although Google Analytics is not designed for focusing solely as a sentiment analysis tool, it can be used to gain an understanding of your customers and their shopping preferences. You may not be able to analyze mentions with the tool, but a host of information can help you streamline your marketing strategy.
The machine learning tool provided by Google, when combined with Google Ads, offers a glimpse into landing page quality, bounce rate, conversions, time on site, and geographic location of customers, to name only a few of the many data points available to Analytics users.
Contact OnlineReputation Today
Brand sentiment analysis can be challenging. With the right brand sentiment analysis tools and strategies, businesses gain valuable insights into how customers feel. Whether you want to do it yourself, hire a brand manager, or engage a professional ORM agency, you should pay careful attention to brand sentiments.
Ready to begin a sentiment analysis and don't know where to turn for help? OnlineReputation is ready to assist. In addition to brand sentiment tools, we also know the best reputation monitoring tools that your business can leverage for a holistic ORM strategy.
OnlineReputation is a leading online reputation management company. As an information resource for all aspects of online reputation management, our insights have helped to build brand awareness, monitor online reputations, and repair reputations damaged by negative information in search results.
To learn more about our digital reputation management resources, including powerful brand management, review management, arrest record removals, and monitoring solutions for individuals and business owners, contact our team at 844-230-3803 for a free consultation.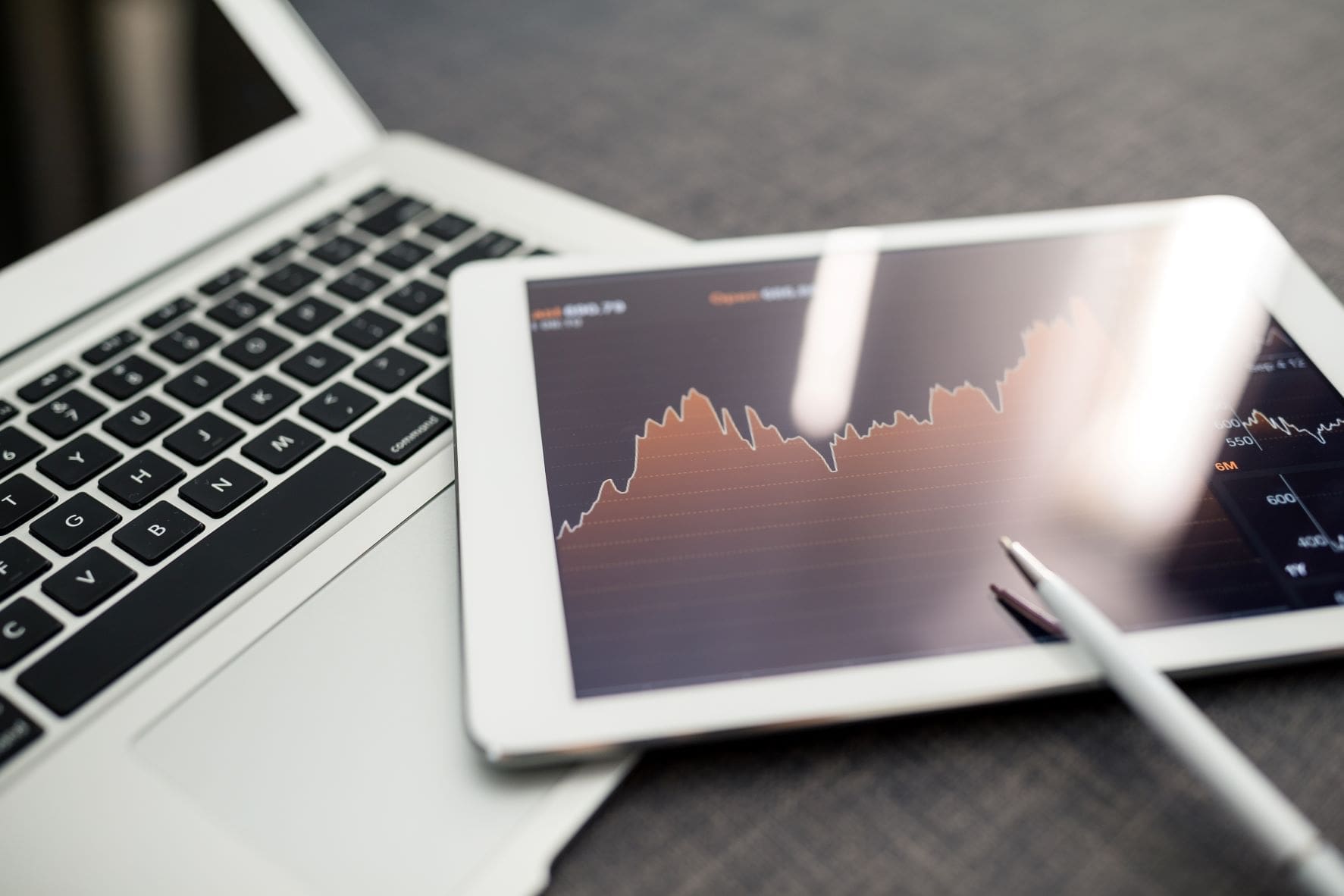 Brand sentiment analysis can tell business owners how customers perceive your business operation. Learn what sentiment analysis measurement is and …