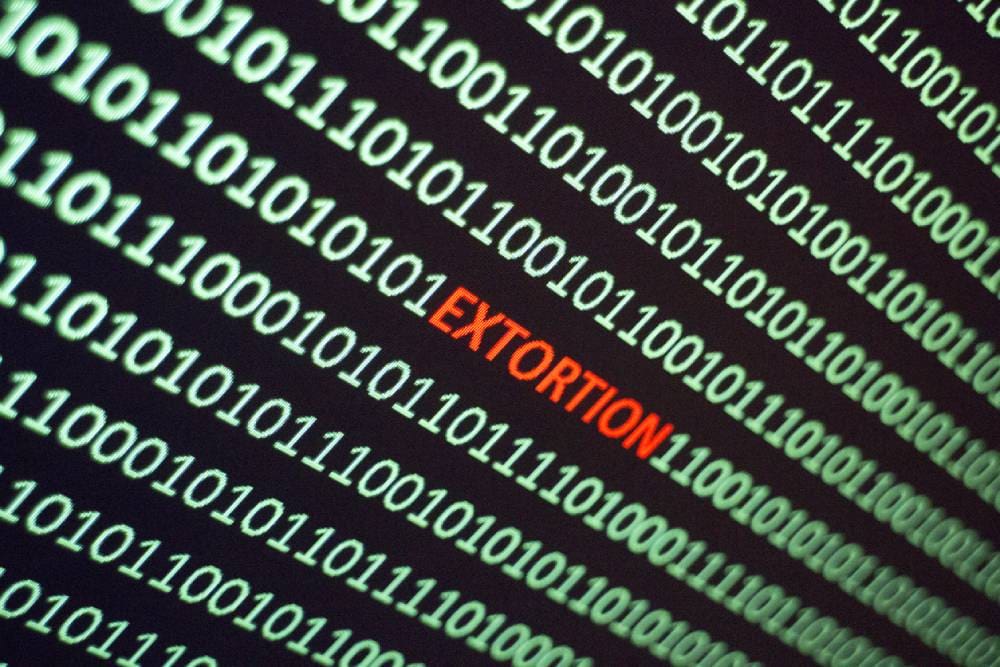 Review extortion is one of the latest scams to threaten businesses. Learn how to defend against negative reviews posted online.
Restaurant and hotel owners experience many challenges as they work to grow their businesses. Thin margins, staffing issues, and changing economic conditions are only some of the many potential threats that can derail even the most successful business operation.
Now, a growing trend of scammers threatening to post negative reviews about businesses in exchange for money or gift cards is facing the hospitality industry.
What is this new threat, and what can business owners do to protect against it? In this guide, we will explore the concept of using bad reviews as an extortion method and illustrate the benefit of having a solid review management strategy in place to reduce risks.
What is Review Extortion?
A New York Times article exposed the growing threat of review extortion, which is the practice scammers use to hold businesses "hostage" in exchange for money or gift cards.
In the scam, fake consumers leave a barrage of bad reviews on Google, Yelp, and other popular review websites. Even sites like the Better Business Bureau have been used to scam businesses. These reviews are from people who have never eaten in targeted restaurants or stayed at the hotels being reviewed.
After a short period of time, the scammer will contact or text message the business owner, usually via email, and claim responsibility. Then, the scammer or scammers will request some form of payment to remove the negative reviews, often asking for a gift card to the Google Play Store. In other cases, cash negotiations will be conducted, with cash being paid to remove the offending reviews.
One victim of this scam, a Michelin-rated restaurant in Chicago, was able to have the unflattering reviews removed when customers turned to social media to defend the business. Another restaurant, this time in San Francisco, turned to Google for help in getting the reviews taken down. Many other owners of restaurants and hotels, however, had to pay an extortion fee in the form of cash, gift cards, or credits to scammers.
Which businesses are at risk?
Review extortion is a relatively new phenomenon and has been focused on the hospitality industry, including restaurants, taverns, nightclubs, and hotels. However, any small business with a review profile online can be the victim of this scam, resulting in damaged reputations, a loss of customers, and financial hardships.
Positive Reviews, Negative Reviews: What Are Their Effects?
In today's digital world, most customers turn to the web to research small businesses in their area. In fact, as many as 94% of people use search engines like Google to learn about businesses. What they find in online searches can have a strong influence on what those consumers do next.
Positive Ratings
When you have positive reviews on Google or other review sites, how does that translate to business advantages? Consider these statistics:
On average, customers spend 31% more on businesses with excellent online reviews.
Good reviews reinforce consumer trust; as many as 88% of consumers trust favorable reviews as much or more than personal recommendations from friends.
Favorable reviews gain more visibility in organic search results, helping new customers to find your business more easily.
Businesses with positive reviews are more often shared on social media, helping to boost their visibility.
Legitimate reviews from real patrons can help a business improve market penetration. Small business owners are not the only business entities that benefit from positive online reviews, however: any business that wants to generate more revenue and attract more customers can gain competitive advantages from establishing a review profile on all the major review sites.
Negative Ratings
Just as glowing reviews can influence purchasing decisions, so too can negative reviews. Unflattering reviews on Google or other third-party review sites can have a damaging effect not only on your online reputation but also on potential revenue streams. Consider the following:
As many as 22% of customers can be lost when just one negative review is posted to Yelp or Google.
Lost consumers jump to nearly 60% when three or more unfavorable reviews are posted online.
Only 13% of consumers will consider visiting a business with one-star or two-star ratings on the platform.
94% of consumers indicate that a bad review has convinced them to avoid specific businesses, potentially pushing consumer traffic to your competitors.
The important takeaway from these statistics is this: customers read reviews to learn useful information before making purchasing decisions, and what those reviews say can make or break your company. When you add in the potential threat of a review scam or extortion scheme, the prospect of negative reviews can have a chilling effect on your business's future.
How Bad is the Review Extortion Threat?
In the New York Times article published in July 2022, the author indicates that because review extortion for restaurants and hotels is relatively new, it is hard to pinpoint the economic costs associated with the scam.
Cybercrimes, including extortion, ransomware attacks, and data breaches, account for billions of dollars in losses each year in the United States alone. On a global scale, losses in 2021 were estimated to exceed $6 trillion.
Restaurant owners operate within tight margins. Paying protection money to scammers, or facing the threat of one-star ratings, can eliminate any profitability, ultimately resulting in the closure of the business. Although it is too early to tell what economic impact this scam practice will have, it is already clear that it presents a very real threat to business owners of all types — especially in the hospitality industry.
Three Review Threats
For local businesses, there are three categories of extortion threats:
Bad Reviews
When a review is bad, this indicates that the customer writing the review has had a bad experience, poor service, or some other issue. In many cases, these reviews are completely legitimate. Unfortunately, scammers and those with axes to grind may use an unflattering business rating to get money or to damage a company's brand reputation.
Fake Reviews
Reviews that get posted online may be fake. In other words, they are written and posted by people who have never patronized a given establishment. Usually, these reviews do not have photos or other details that would otherwise be part of the review process. Fake reviews can be positive or negative, and in both cases, they can ultimately damage a company's reputation.
Defamatory Reviews
Defamatory reviews are those expressly designed to damage a business, either by hurting its online reputation or by encouraging customers to stay away. Defamatory ratings and reviews run afoul of Google's content policies and can easily be flagged for removal, particularly if restaurants or other businesses have a Google Business Profile (GBP) set up.
Obviously, there is a bit of overlap between the three threat categories. A fake review may or may not be bad, and a bad review may or may not be fake. It takes a bit of sleuthing to determine which is which — business owners can look at the descriptions used, the wording, and other telltale signs to report these unflattering ratings to Google, Yelp, Facebook, or other social media channel used to post them.
What About the Yelp Scam?
Several years ago, the popular review platform Yelp was accused of running a "pay to play" scam against businesses. Yelp, the "billion-dollar bully", was said to extort money from restaurant and hotel owners in exchange for great visibility on the Yelp platform.
If a business did not choose to pay an advertising fee to the Yelp company, it was suppressed from searches on the platform. Not all restaurants could afford to spend on advertising; many small businesses were trying to save money and were using Yelp and social media as cost-effective advertising channels.
The Yelp "scam" was a type of extortion not unlike the current review extortion scheme announced in the NYT.
The practice resulted in a class-action lawsuit against Yelp. At present time, the Yelp platform has paid millions of dollars in settlements against these claims.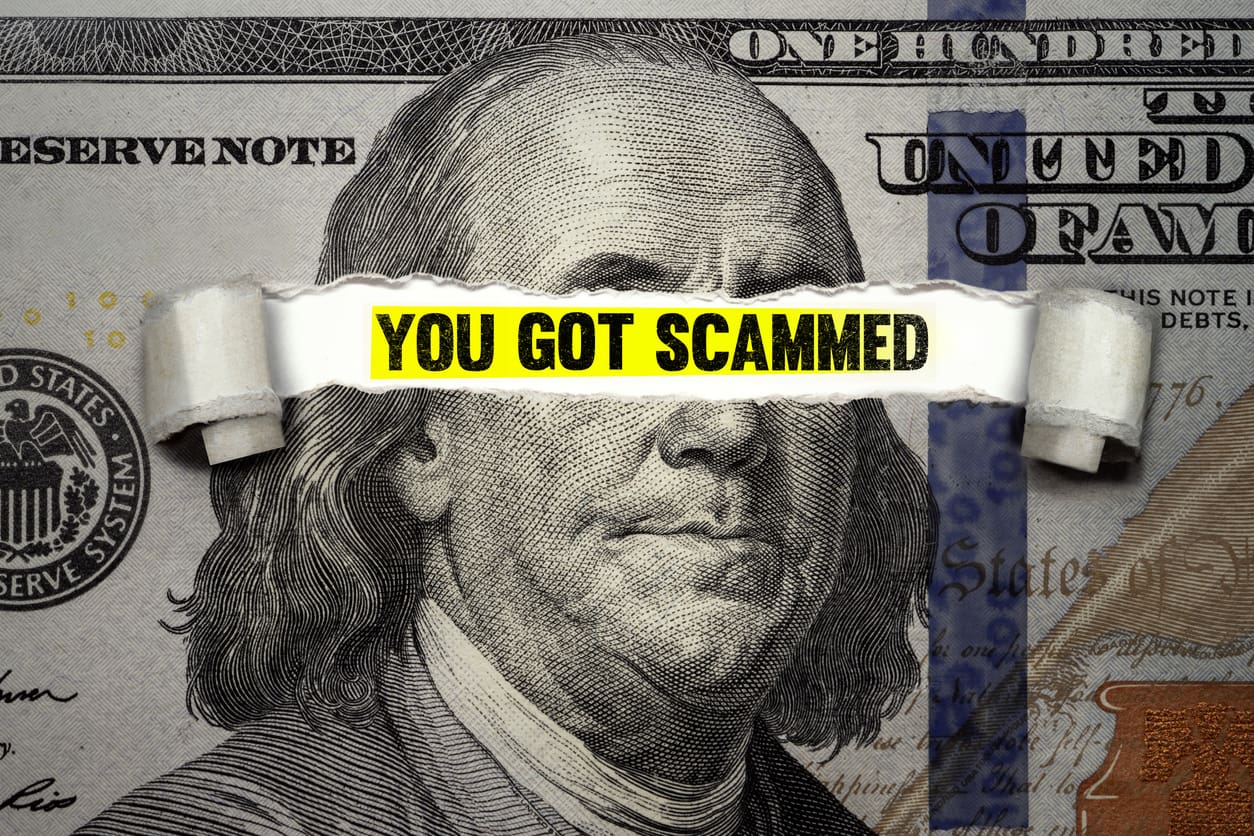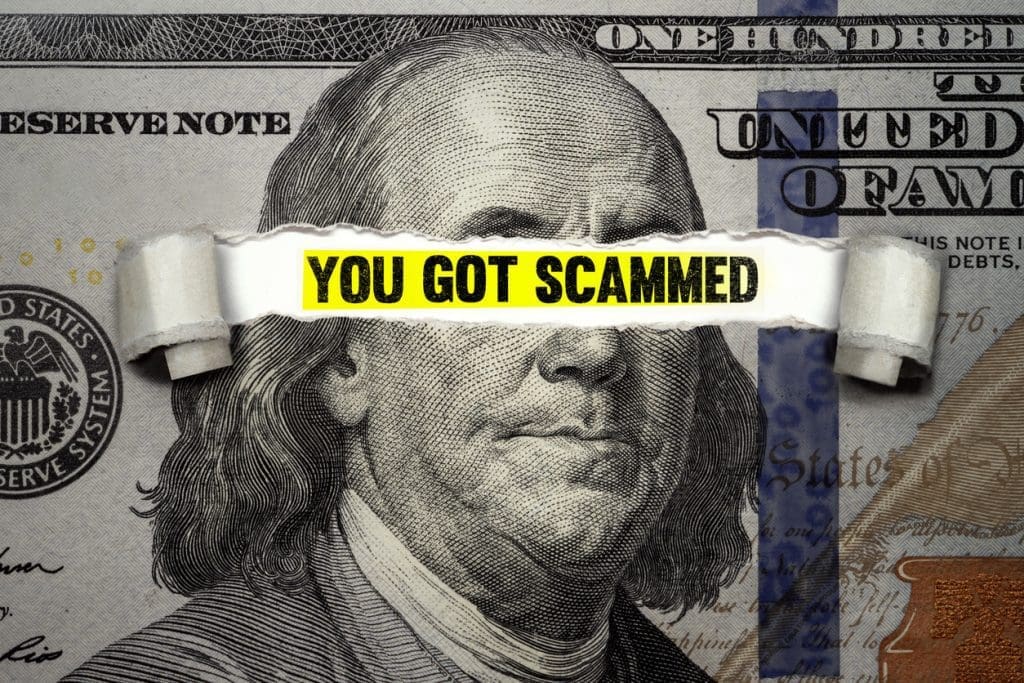 Review Management 101
Online reviews are some of the first things people evaluate when learning about your business. In fact, these online reviews — submitted to Twitter, Facebook, Google, and Yelp — are trusted as much or more than personal recommendations from friends and family. Business reviews are an integral part of your reputation online; great reviews help build visibility in search rankings, while unflattering reviews can keep customers from setting foot in your establishment.
Does your business want more positive reviews? Are negative reviews standing in the way of your success? If the answer to either of those questions is "yes," online review management services are a must.
If you are the victim of a scam or extortion, management of your online profiles is an essential tool for protecting your brand and your digital reputation.
Online review management begins with a detailed analysis of your review profile on Google and on third-party review sites like Yelp, BBB, and TrustPilot. Next, your dedicated reputation manager will help you craft a response strategy, create a framework for collecting more positive online reviews, and help you flag negative reviews for removal.
One of the most critical parts of review management is the ability to bring in more reviews through customer experience surveys, review requests, and more. The more positive customer reviews your business receives, the greater the brand image you create. With more reviews from satisfied customers, your can supercharge your brand online.
Tips for Protecting Your Business Against Damaging Reviews
There are several ways that restaurant and hotel owners — or any business owner — can leverage tools to fight against the reputational damage caused by negative reviews.
First of all, you should start by taking control of your Google My Business account. Next, there are other methods to manage your online reputation and reviews. 
Here are some valuable tips:
Communicate with reviewers
Respond to every review in a positive and non-confrontational way. Remember that genuine bad reviews originate not from your customer's problem, but from something you or your employees may have done to make the experience less than positive.
When someone leaves a bad review, they simply want to be heard. Communicating directly with them gives them the sense that you are concerned about their issues. This communication also helps potential customers understand that business owners care about their customers, often turning negative perceptions into positive ones.
Turn negative reviews into positive experiences
Every business owner makes mistakes. What is done after mistakes are made can influence a person's perception of your business. First, offer to make things right on the customer's next visit. Take ownership of any problems the customer experienced. Finally, offer to take the conversation offline to resolve any lingering issues. These steps can turn a negative into a positive, ultimately protecting your ratings (and reputation) from damage.
Deliver superior services
It goes without saying that great service results in positive reviews. As a business owner, you and your staff have the ability to shape perceptions of your company by delivering great service time and again. By doing so, you can all but ensure a steady stream of great reviews — and a 5-star Yelp rating.
Monitor review profiles
Bad online reviews can appear at any time. Small businesses experience significant risks when a negative review is posted. Fake reviews or those that are defamatory in nature can erode what you've worked so hard to achieve. With review monitoring as part of a more comprehensive review management strategy, you can spot problems before they damage your business brand and reputation.
Contact OnlineReputation Today
Online Reputation is the leader in customer-focused reputation management services. With over a decade of experience, we have the tools and the strategies you need to manage your digital footprint.
Got a fake Google review in your profile and need help removing it? Our review removal service allows you to control the conversation online, which helps improve brand awareness as it reinforces the trust you build between you and each customer.
Call our team today at 844-230-3803 or complete our online contact form for a free consultation or to learn more about our wide range of services.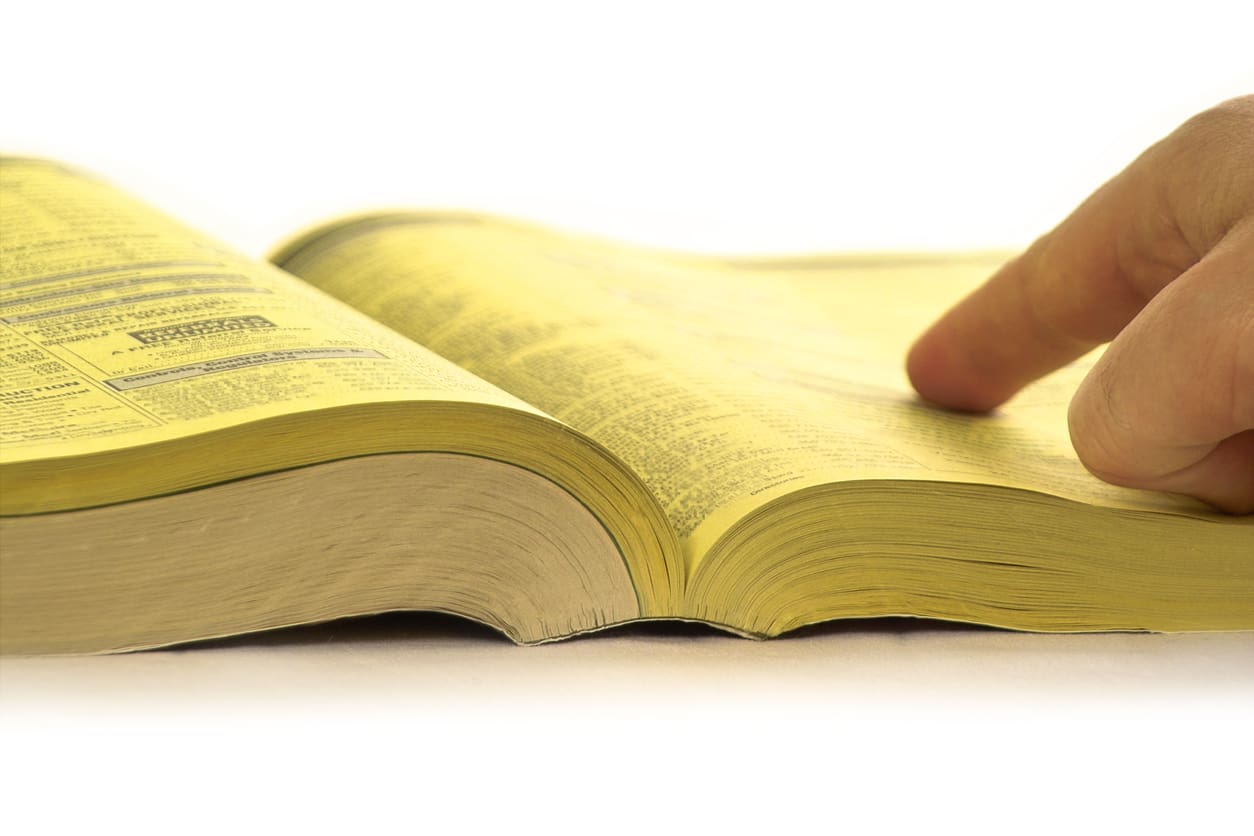 Review extortion is one of the latest scams to threaten businesses. Learn how to defend against negative reviews posted online. …