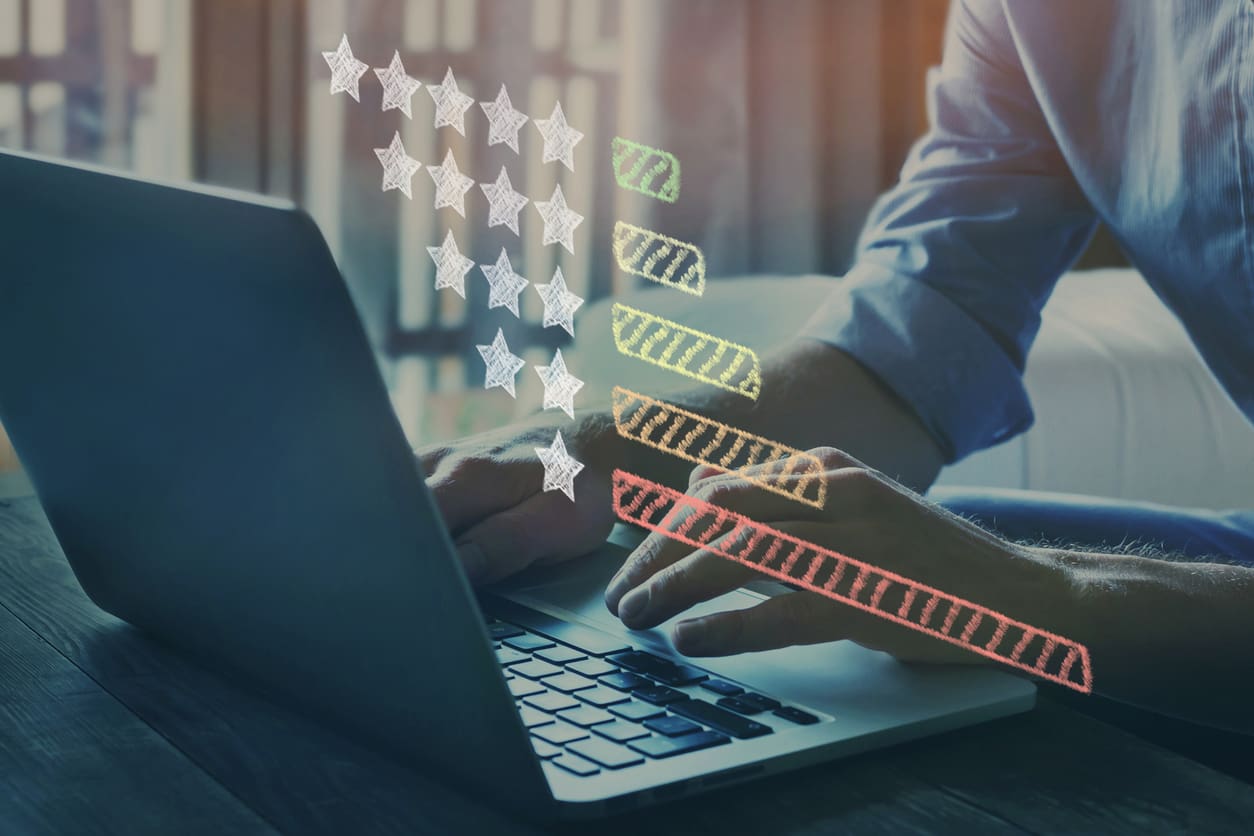 Potential customers are likely reading reviews about your business before making purchasing decisions. When negative reviews threaten your online reputation, learn how to remove negative Google reviews with the following guide.
As a business owner, you know that your online reputation is an essential part of your digital footprint. When consumers are searching for information about your business, they typically turn to reviews on Google or third-party sites to learn more about you and the services you provide. Google reviews are a dominant force on the web; positive and negative reviews in search results can influence future customers' behaviors.
If you're facing negative reviews on one of the most popular search engines, Google, how can you flag them for removal? Is there a process for having bad reviews or negative links removed? The good news is that yes, it is possible to remove Google reviews.
In this guide, we'll show you how to use available review monitoring tools and procedures for protecting your internet reputation, suppress negative search results, and eventually helping you to take charge of the digital conversation.
Negative Reviews are Hurting Your Reputation
How can negative reviews hurt your reputation in the digital environment? Consider that most consumers — at least 90% — turn to Google search results to uncover details about places in their areas before visiting local businesses. Business listings on Google are a gold mine of information; as a supplement to your reputation management efforts, your business listing can improve visibility and trust among those who matter most — new customers.
In studies compiled by leading digital marketing firms, the quality and quantity of online reviews were shown to have a profound impact on purchasing behaviors. A single bad review, or fraudulent reviews posted by competitors or people with grudges, can result in the loss of revenue. To put the power of negative reviews into perspective, statistics show that:
88% of consumers trust online reviews as much or more than personal recommendations. If Google reviews are negative, these consumers may turn to your competitors for their business needs.
Only 13% of all consumers would consider using a business that has a poor review record or 1-2 star rating in Google reviews.
94% of consumers say that a bad review has convinced them to avoid a business location. 

Negative search results are likely to have a greater impact than one would think.

When just one bad review appears in search results, a business may lose as many as 22% of its customers. If three or more bad reviews are visible, the potential for lost customers skyrockets to nearly 60%.
With these statistics in mind, bad reviews from Google can undermine everything you've worked so hard to achieve. As one of your digital marketing efforts, review management can help you overcome the potential challenges presented by even a single bad Google review.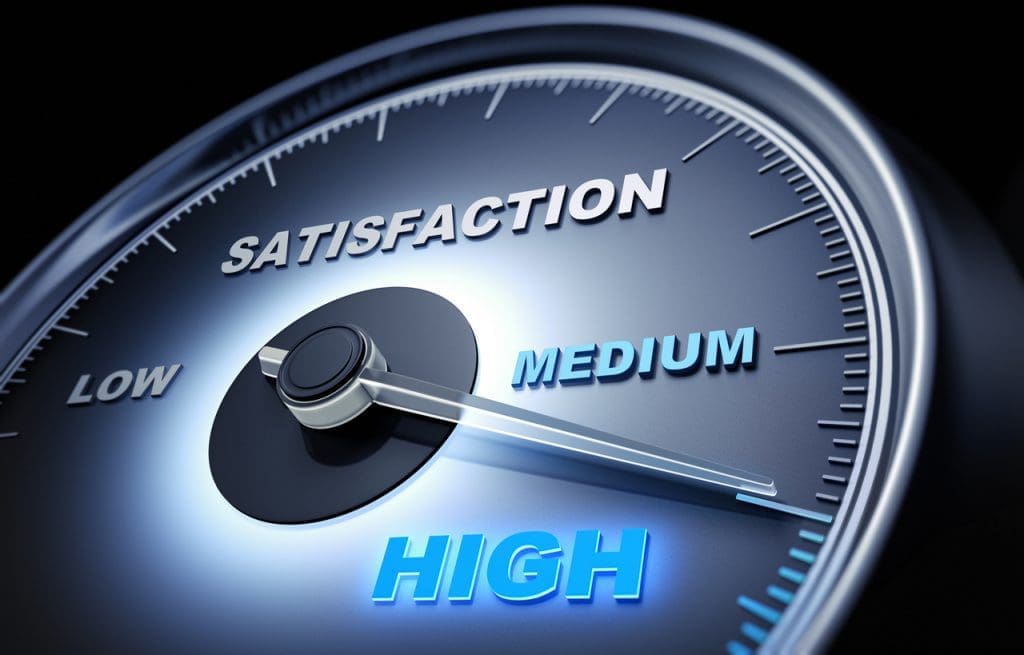 Why Do Consumers Leave Bad Reviews?
Over the past decade, reviews on Google and sites like Facebook, YellowPages, TripAdvisor, and the Better Business Bureau have become a powerful force in the business world. Reviews are posted based on a customer's experience. A positive experience tends to encourage customers to post a positive review, while an unhappy customer is far more likely to leave a negative Google review.
A negative experience can have profound effects on customers' perceptions of your business. Every negative review and negative link reflects a customer experience that was less than pleasant; when leaving reviews, dissatisfaction with that experience is the driving force behind negative reviews. When enough bad experiences are shared online and they start to appear on search engine results, your brand's reputation runs the risk of becoming damaged, eroding the trust each customer has in your business operation.
Bad customer experiences are not the only sources of negative reviews, however. In many cases, fake reviews or misleading, defamatory, or false accusations are left by disgruntled former employees, your competitors, or those who simply wish to pick on you and your business. These false reviews are not grounded in reality — in some cases, they read like personal rants — yet they represent a significant reputational risk. Every customer who reads such reviews is more likely to turn to your competitors, potentially shutting you out of business growth.
Can I Remove Any Review on Google?
In a perfect world, business owners would have the ability to remove negative reviews regardless of the circumstances, leaving only reviews that are positive to improve your digital reputation.
Unfortunately, this is not the case on Google. The search platform has specific rules to follow when attempting to delete a Google review, and will do so only if that review falls under one of Google's "prohibited and restricted content" guidelines. This policy includes:
Spam and fake reviews
Inappropriate review content
Fake content, such as a fraudulent review
Offensive content
Illegal content
Impersonation of reviews from multiple accounts
Defamatory and derogatory content
 Reporting false Google reviews is the first step in combatting this negative feedback, but if a negative review does not fall under one of these prohibited content categories, it may not be able to be removed. Thankfully, there are other tactics to try if you are unable to delete a Google review, including a legal removal request or formal takedown notice for a fake review posted online.
It is important to note that Google's spam detection algorithm does a pretty good job in weeding out fake Google reviews. Accurate reviews interest Google and its ability to deliver relevant results to users. Unfortunately, this automated system may remove Google reviews that are legitimate. It is critical that you take a look at every review in order to ensure that the legitimate ones are being posted to your business profile.
Removing a Negative Review on Google
When you're ready to remove negative Google reviews, the following steps are to be followed:
Understand which reviews you can report for removal. See the restricted content guidelines above for tips.
Reviews can be removed from Google Maps or from Google search. Open Google Maps, open your Business Profile, then click on your profile picture.
Click "Reviews". If you're using a mobile device, tap "Reviews". All your reviews will be displayed.
Locate the fake review you wish to report, then click the three vertical dots in the upper right corner to select "Report review".
If an abusive user is posting inappropriate content or defamatory reviews, you can report individual users. Simply click on the user's name, click the three vertical dots, and select "Report profile".
The process to delete Google reviews is as easy as possible. Reviews removed from the platform will no longer pose a threat to your business and reputation. Remove Google reviews now to protect your reputation and to reinforce trust between you and each customer.
Responding to Reviews from Google
Every Google review represents a path forward for you and your business. These business reviews reinforce trust between you and your customers, including those who have discovered you on Google local searches. The more positive reviews you have, the more likely you are to build brand awareness in search results. Reviews enhance your website's SEO (search engine optimization); with enough reviews, you have the potential to occupy top slots in Google search listings.
You can't always remove bad reviews, but there are steps you can take to lessen their impact. One of the most powerful solutions is to respond to every one — both positive reviews and each negative review. Each customer wants to feel heard, and responding does just that. Here are some tips:
Respond to every review in a positive and non-confrontational way. Remember that bad reviews originate not from your customer's problem, but from something you or your employees may have done to make the experience less than positive.
Be open and transparent. Take ownership over the problems addressed in the review.
Offer to make things right for the customer on their next visit.
Offer to take the conversation offline to resolve any lingering issues.
If multiple reviews highlight the same issue, this can be a valuable learning tool for your business. Reviews help you pinpoint any weaknesses in your operation, allowing you to correct them and regain customer trust at the same time.
New Reviews, More Reviews: Tips for Success
You can't always remove Google reviews, including those that are unflattering. What you can do is encourage your customers to leave a positive review by providing each customer with the best possible experience.
When customers have a favorable experience, they are more likely to leave a glowing review. To improve your chances of earning such a review, it doesn't hurt to ask each customer at the point of sale to log in and post a review of their experience. The more positive ratings you can generate that way, the better you will stand out in online searches.
Google frowns on offering incentives in exchange for glowing testimonials from customers, but there are other loyalty perks you can offer. These perks, such as discounts for repeated visits, can help encourage your visitors to leave 5-star ratings.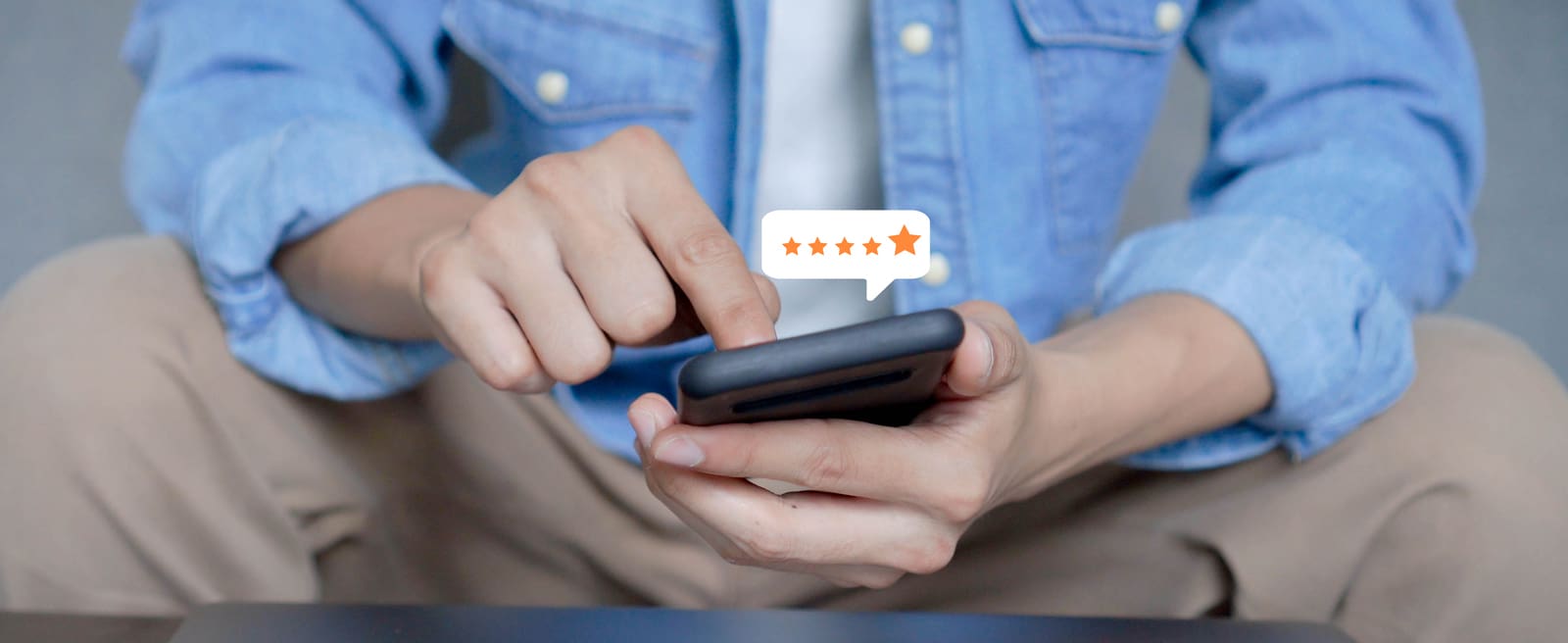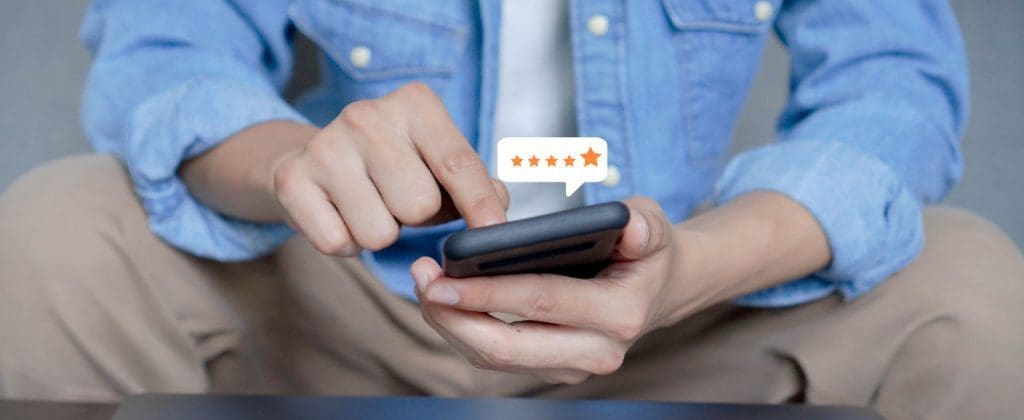 Learn More About Removing Reviews Today
Online Reputation is the leader in customer-focused reputation management services. With over a decade of experience as an online reputation management company, we have the tools and the strategies you need to manage your digital footprint.
Got a fake Google review in your profile and need help removing it? Or do you need to remove negative Facebook reviews and delete negative links from search engine results? Our review removal service allows you to control the conversation online, which helps improve brand awareness as it reinforces the trust you build between you and each customer.
Concerned about negative Google reviews, pictures, and news about your business?
Call our team today at 844-230-3803 or complete our online contact form for a free consultation or to learn more about our wide range of services.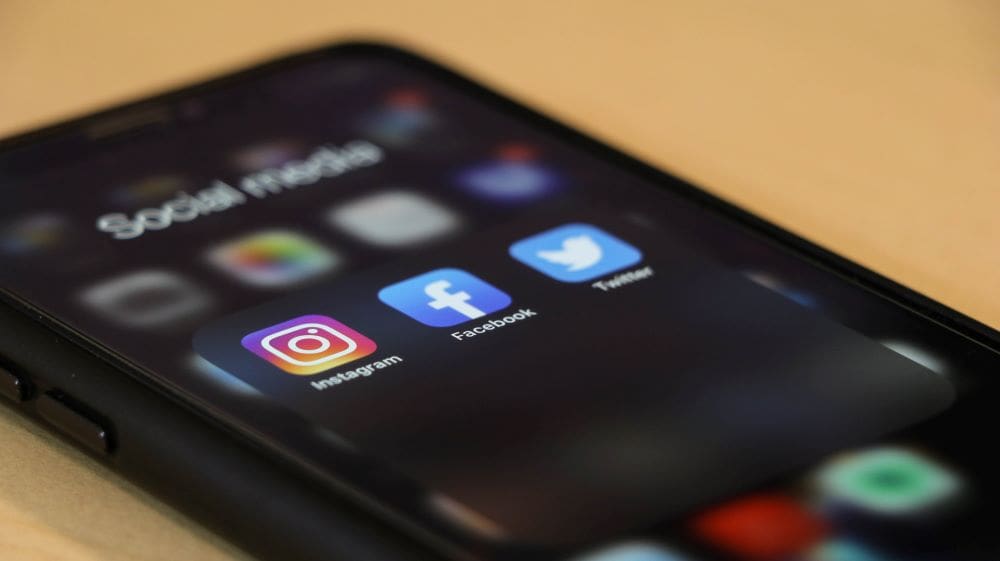 Potential customers are likely reading reviews about your business before making purchasing decisions. When negative reviews threaten your online reputation, …