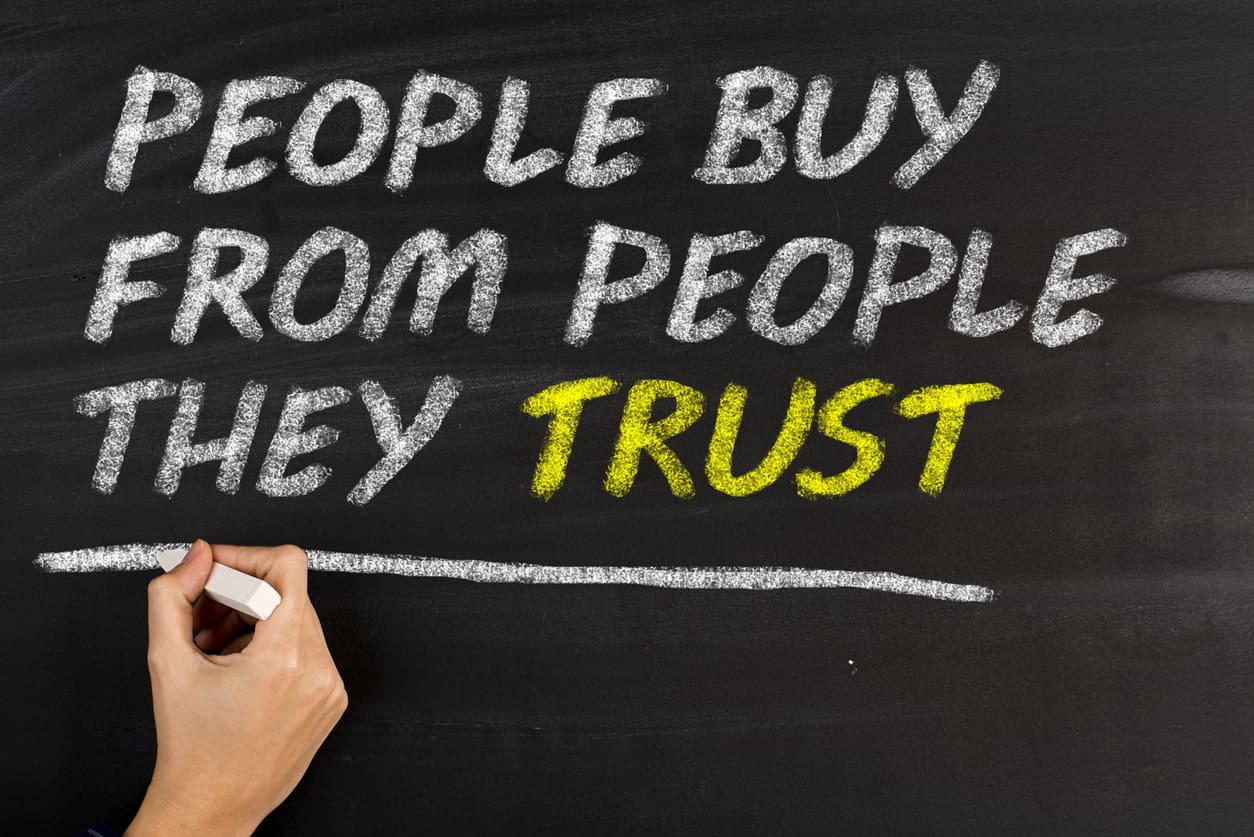 Your guide to online reputation management success below contains vital information for individuals and business owners. 
In the digital environment, how your company and brand are perceived can have profound influences on consumer behaviors. This public perception is known as your online reputation, which is responsible for significant market value and brand awareness. With Online Reputation's reputation management services on your side, you can control your company's online image, allowing you to build the trust needed to succeed in competitive marketplaces.
What is Online Reputation, and Why Does it Matter?
As a core component of your brand's online presence, your online reputation influences how others perceive you and your brand. This perception is typically shaped by online search results. Most consumers conduct a Google search or turn to their favorite search engines to learn about businesses in their area. What those search results reveal can inform purchasing decisions.
A positive online reputation is a signal of trustworthiness that opens new doors of opportunity. By contrast, a negative reputation can drive consumers toward your competition, potentially locking you out of business growth and revenue streams.
Whether you are a small business owner or an executive behind a Fortune 500 corporation, your brand's online reputation matters. In numerous studies, it has been shown that companies with positive reputations earn more, stand out more in search results, and have a higher level of customer satisfaction than businesses with negative reputations. In fact, a negative reputation based on negative reviews or poor ratings can result in the loss of nearly 90% of business prospects. With these facts in mind, it is clear to see that your online reputation provides a pathway to success or failure. This is also why online reputation management is important.
What is Online Reputation Management?
Online reputation management is a complex set of strategies designed to help business owners shape and control public perception. Sometimes referred to as ORM, online reputation management establishes, builds, and repairs online reputations, helping to position companies for continued growth in their given industry niche.
Online reputation management services include a wide range of tools and strategies, including:
Review management
Search engine optimization (SEO)
Public relations
Web property development, including social media accounts, blogs, websites, and Wikipedia pages
Content development and publishing
Brand awareness campaigns
Online reputation management is an extension of digital marketing efforts, but there are contrasts between the two. Digital marketing focuses on identifying target audiences, then putting information about your business's products and services in front of them. Online reputation management, on the other hand, is more concerned with creating a positive reputation to build or reinforce trust among customers.
Business Risks Associated with a Negative Online Reputation
There are several significant risks associated with a negative business reputation. With even one negative review posted to Google or another review platform, or negative content in search results, you may be missing out on significant revenue generation opportunities.  All it takes is one disgruntled customer or former employee to unravel all you've worked so hard to achieve.
With a negative reputation or a poor reputation management campaign in place, the risks include:
Lost revenue
Reduced profitability
Damaged brand image
Poor rankings in search results
Erosion of trust
Higher expenses associated with marketing
Poor customer engagement
Higher attrition of customers and employees
A bad digital reputation has a ripple effect, ultimately affecting every part of your business operation. Without the protection of a robust online reputation management service, your business experience far more than the loss of revenue. In fact, a damaged online image has the potential to stand between you and your personal or professional goals.
Reputation Management: Statistics
Still not convinced that your online reputation can influence your bottom line? Consider the following statistics to gain a clear understanding of how your online reputation can create business opportunities or stand in the way of your growth:
More than 90% of all consumers conduct online research using search engine results before making purchasing decisions.
87% of consumers read online reviews, including Google reviews, Better Business Bureau reviews, and reviews on popular third-party review sites like Trustpilot, and TripAdvisor.
Positive reviews on review sites have a dramatic impact on consumer behavior, with about 94% of customers indicating that these positive reviews help to build trust in a given business.
Brands with one- or two-star ratings may lose as much as 86% of potential customers.
Less than half of all consumers would consider doing business with a company having less than a 4-star rating; less than 20% will frequent a business with a less than a 3-star rating.
Based on the statistics above, can you and your business afford to miss out on the benefits of a positive online reputation? Is a bad online reputation keeping you from achieving your goals? If the answer to those questions is no, online reputation management represents a powerful solution that can help you restore trust, build your brand's image, and stand out in online searches.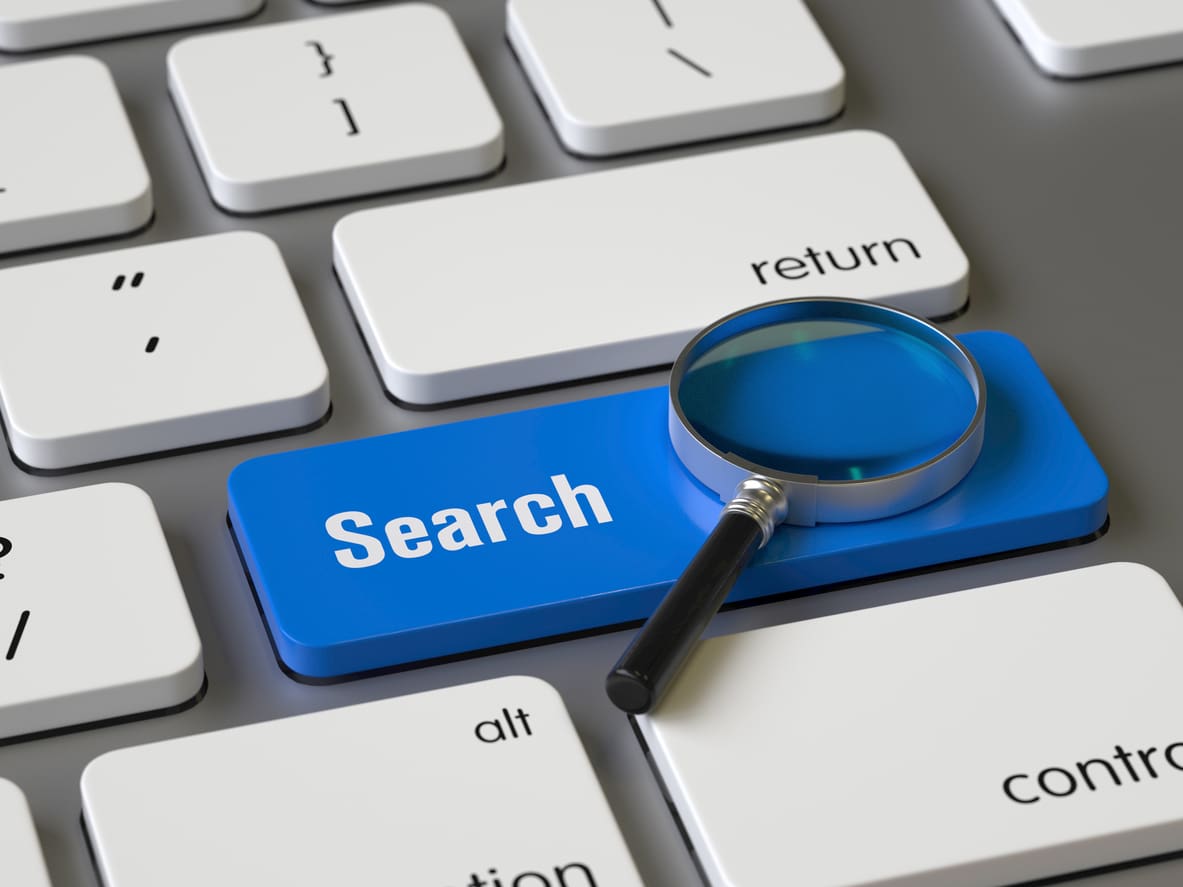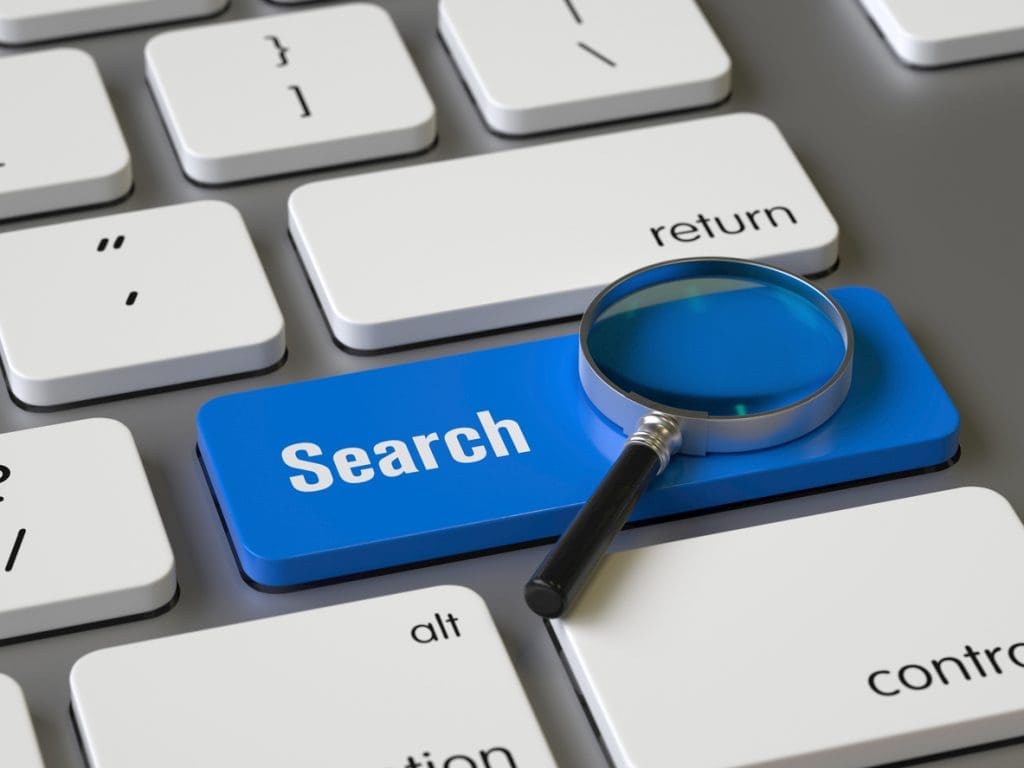 Why Does My Business Need Online Reputation Management?
As illustrated in the above section, more than 90% of all consumers research businesses online before making purchasing decisions. How you are perceived in search results can have profound effects on the quantity and quality of customers you attract to your establishment. With an online reputation management strategy in place, you are ready to capitalize on new business opportunities.
In simple terms, online reputation management services are designed to help you stand out from your competitors with a strong, positive online presence. Online reputation management can help you overcome the effects of:
Negative reviews and unflattering customer feedback.
Negative search results
Negative mentions on social media
Negative content on news sites
Another effect of building or maintaining a strong online reputation is its ability to attract and retain top talent. Just like consumers, job hunters typically research businesses online before making employment decisions. Companies with robust online reputations are far more likely to receive qualified job candidates, while those businesses with poor reputations or bad reviews may not be able to fill critical job slots.
With the services of a quality reputation management company like Online Reputation, you are able to reinforce and protect your brand perception and brand's reputation against the negative content that has the potential to damage your business prospects.
How Can Online Reviews Impact My Reputation?
Over the past decade,  Google Reviews and other review sites like TripAdvisor, Foursquare, and Consumer Reports have had a dramatic impact on a brand's ability to attract and retain customers. Online reviews posted by customers are now viewed as important — or even more so — than word-of-mouth recommendations by friends and family members.
Are negative reviews standing in the way of your business growth? Is your current online reputation suffering under the weight of bad reviews? There is a solution, and that is review management.
An online reputation management company incorporates review management into your reputation management strategy. The goal of this service is to identify bad reviews, then take the steps needed to remove or suppress them. Reputation management companies use a wide range of tools and procedures to take down negative, false, or defamatory reviews, including:
DMCA takedown notices
Formal review removal requests
Legal options
Using online reputation management software, your brand reputation manager builds a review generation strategy to help drive feedback from satisfied customers. This tactic alone can have powerful effects on your bottom line by building or reinforcing trust in your brand image.
Online Reputation has developed partnerships with some of the leading third-party review platforms, allowing our reputation management team to accurately and quickly manage the reviews that are impacting your online reputation and brand online. Great reviews come from positive customer interactions; negative feedback is typically caused by bad customer experiences. With review management as part of your overall reputation management toolkit, you can accentuate the positive and suppress the negative in online conversations.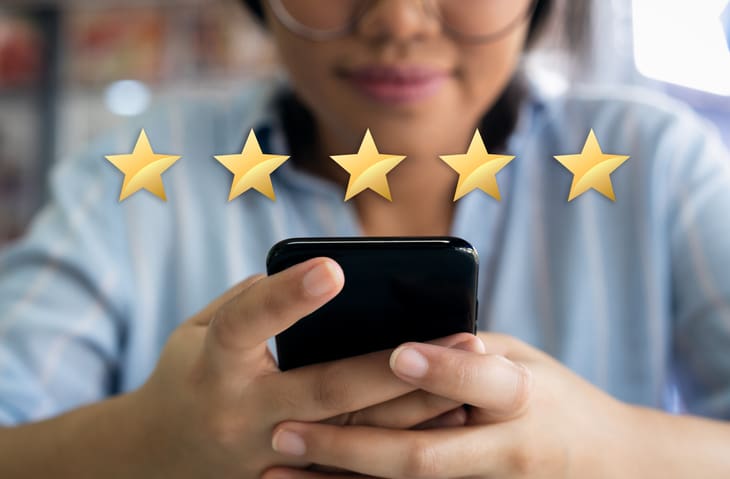 Online Reputation Management Services to Deliver Results
Online reputation management (ORM) service providers use a wide range of tools, tactics, and processes to establish and support clients' online reputations. Online reputation management works to position your business in a positive light, influencing customer perceptions of your operation. Here is a more detailed look at each part of the online reputation management process:
Reputation Analysis
How can ORM service providers control the online conversation? The process begins with a detailed analysis of your current reputation to identify potential threats and negative content that are harming your prospects. The best online reputation management companies utilize an automated tool to scour the web for online mentions, social media activity, news articles, and search results that are impacting your reputation.
Web Property Development
Armed with data, the reputation management strategy can now be developed. Your online reputation manager goes to work to build out your digital footprint by creating web properties you control. Social media management is part of this ORM step, putting you in charge of your presence on the most popular social platforms.  Web property development can include:
Profiles on social media platforms
Business listings in industry or consumer databases
Professional websites
Video profiles
Blogs
Each of these properties is developed with the express goal of helping grow your business online. Whether you are a local business or a large corporation, great online visibility begins with a solid digital footprint. Your online reputation management firm can help you identify which properties to create for maximum customer engagement.
Content Creation
As web properties are developed, positive content is the next piece of the online reputation management puzzle. You may have heard the expression "content is king", and nowhere is this more true than in ORM campaigns. Positive content – web pages, blog posts, social media posts, and industry news articles — ranks highly in search, effectively burying negative search results. The best reputation management companies incorporate search engine optimization (SEO) to ensure great rankings and great visibility in online searches.
Content Publishing and Public Relations
As content is written to support your ORM campaign, reputation management firms develop a publishing schedule to get your positive content in front of the people who matter most: your customers.
Content is published to news sites, social media accounts, blogs, and websites on a regular basis. Additional items, such as press releases or industry news, help to support this publishing process. As a component of social media marketing, content is disseminated to every part of your online footprint. By engaging online communities with positive and fresh content, you are expanding your digital presence while improving brand awareness.
A Word About Reputation Monitoring
Online reputation management can help build or restore your web reputation, allowing you to achieve the goals you've set out in your business operations. There is one final piece that supports any ORM campaign, however, and that is the concept of reputation monitoring.
Monitoring is designed to proactively search the web to identify potential threats before they can damage your brand's image and reputation. Automated tools:
Monitor social media for negative social comments
Allow for review monitoring to support review management practices
Identify negative online content in search engine results
Sniff out unflattering images or news articles that put your business at risk
Think of monitoring your reputation as an extension of your crisis management plan, heading off problems before they do harm. Just like crisis management, monitoring gives you a blanket of protection for unforeseen events in your professional life.
If you decide to engage an ORM agency to manage your online reputation, here are the top ORM companies we recommend.
Why Choose Online Reputation for ORM Services?
As the leading provider of client-focused online reputation management services, Online Reputation has helped thousands of people build, reinforce, and repair the reputations that mean so much in the online environment.
Our ORM team is armed with the latest tools and technologies to identify issues, build out your footprint, and create engagement with new and existing customers. To learn more about our customized ORM services or to receive a free consultation, call Online Reputation today at 844-230-3803 .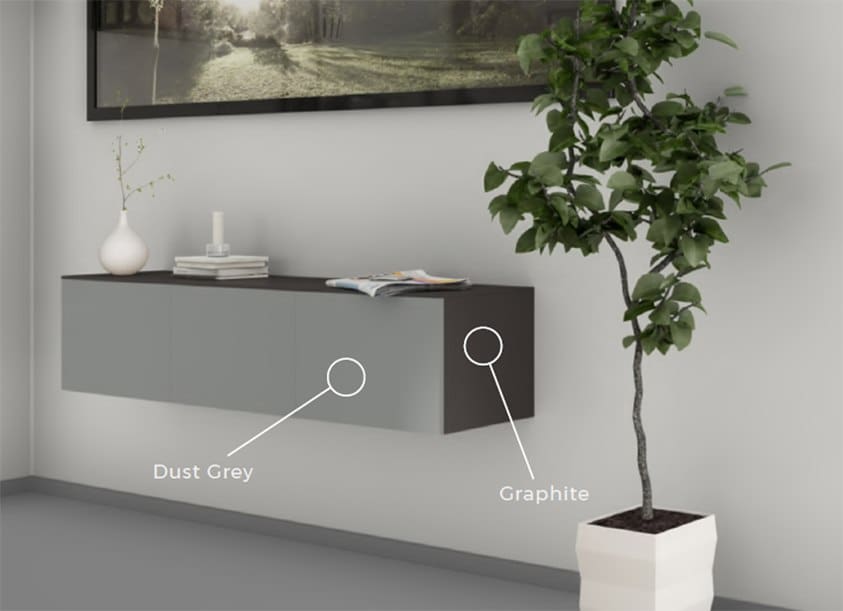 Your guide to online reputation management success below contains vital information for individuals and business owners.  In the digital …