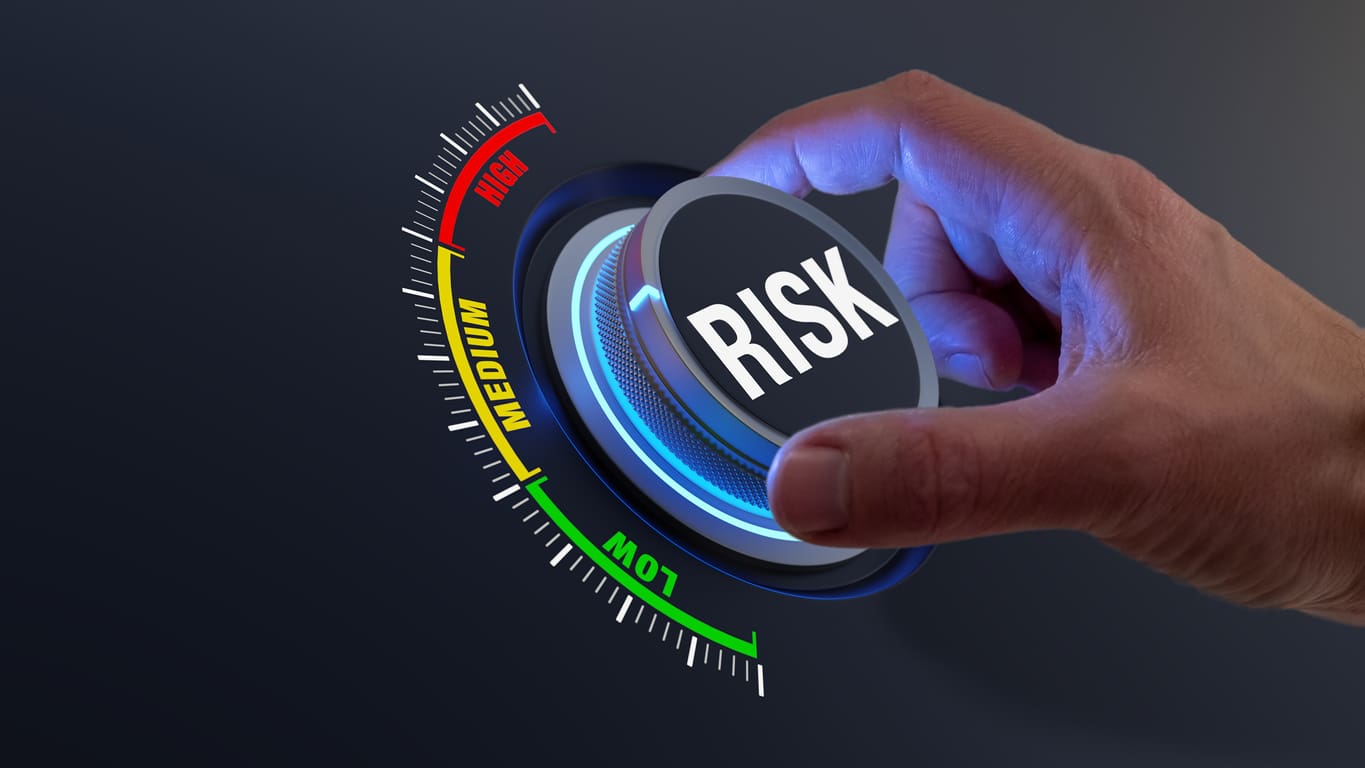 Learn about social media risk management strategies with our complete guide.
Social media channels like Facebook, LinkedIn, Twitter, and YouTube have revolutionized how individuals and businesses connect in the digital environment.
Social media accounts provide cost-effective ways of extending your digital marketing while creating engagement with followers. Social media sites allow companies to personalize their posts, putting a "human face" that provides insights into a company's work culture and beliefs.
Unfortunately, social media risks loom large in the digital environment. These risks can damage a company's reputation; the potential cost of such damage can result in lost sales and an erosion of trust between you and your followers.
In this guide, we will explore common social media risks, then present strategies for social media risk management, allowing you to protect your online reputation as you grow your brand on social media sites.
The Value of Social Media Marketing
Is your company active on social media? If not, you may be missing out on new opportunities in your market.
It's no secret that the people and companies involved in social media communications gain significant advantages over their competitors who don't leverage the power of these platforms in their marketing efforts.
Just what is the value of social media marketing, and what are the benefits? Consider:
More inbound traffic to your personal or company websites
Improved brand authority
Higher rankings in search results
Improved brand awareness and visibility
Higher conversion rates
Greater levels of brand loyalty and customer trust
Improved customer satisfaction
Over 90% of people buy from the brands they follow on social channels. There is a clear competitive advantage here; the importance of social marketing cannot be overstated.
As great as social media platforms can be, these channels are not without their risks. Developing a risk management plan is one of the best ways to overcome the potential risks a person or business faces when they use social media activities to improve their business prospects.
Social Media Risks
We've explored the benefits of social media and touched on the concept of social media risks. Just what are these risks?
Common risks include:
Unmonitored accounts or unused accounts, which are popular targets of hackers.
Fake accounts, where a disgruntled employee or other person creates a false profile in the name of your business.
Insufficient privacy levels, which can include a weak password or the lack of two-factor authentication to gain access to user settings.
Cyber attacks, including malware, phishing, scams, or hacks that offer to send discounts to customers in exchange for sharing sensitive information like an email address or username.
Legal issues, including violation of privacy, intellectual property claims, and content ownership battles.
Data collection risks, including preserving the privacy of data collected from followers.
Not staying ahead of changing regulations in data privacy and account protection.
Financial risks, including fines and penalties for the above data risks.
Reputational risks from security issues, human error, or miscommunication that can compromise the trust you have built between your company and your followers on social media.
These are only a few of the many other risks associated with social media use in marketing or branding applications. In larger organizations with many people involved in managing social media, a single incident like a weak password can wreak havoc on operations, putting the business at risk of damage to online reputations, financial loss, and erosion of trust.
Taking a Social Media Risk Assessment
The first step in any social media risk management plan is to identify potential threats. This is referred to as a risk assessment.
A social media risk assessment is much like the assessments done across industries and consists of five major principles:
Identification of primary social media risks.
Assessment of who or what may be harmed by the occurrence of these risks.
Evaluation of policies and procedures centered on the identified risks in order to prevent them from causing damage.
Decision-making steps to decide whether current protections and controls are sufficient or what needs to be improved to mitigate potential risks.
Recordkeeping of the assessment process.
As with any risk management plan, the plan itself must be a living document. In other words, your social media team must periodically revisit the assessment and revise it to meet emerging threats.
Brand Risk Management on Social Media
In the previous section, we began the social media risk management strategy with an assessment of risks.
What else goes into a risk management plan? There are three major components:
Social Media Policy
Your social media policy must incorporate all aspects of how social media platforms are used by organizations. This includes password strength requirements, managing who can access social media and other applications like messenger applications, and what crisis response plans are in place for reputational threats arising from social media use.
As with plans, social media use policies are designed to be updated periodically to reflect changes in threats and user access for every social media account your organization uses.
Social Media Training
Whether you use Facebook to market your company, Twitter to engage with qualified leads, or other applications like Instagram to make connections with customers, training all users on the applications and processes is critical.
Training should also incorporate emerging threats, such as a new Facebook vulnerability or hack to Instagram accounts, and how users are to identify and respond to these threats. Basic security practices should also be part of training; topics such as password hygiene, access control, and activity monitoring are valuable additions to the training curriculum.
Your IT department must be closely involved in staff training. These professionals have the security backgrounds and tools needed to mitigate any potential risk that may arise.
Social Media Monitoring
When an organization takes the time to monitor social media, identifying emerging social media risks is only one of the potential benefits.
Monitoring social media accounts can also provide new ideas; organizations that use social media as part of their branding and marketing can tailor posts to meet the preferences of followers.
Another benefit of monitoring is that it enhances the user authorization strategies the IT department has in place. Unauthorized users can be quickly identified, then barred from the social platforms before damage occurs.
Because social media has the potential to create drains on workplace productivity, employee social media use must also be monitored. If the employees of your company are spending too much time on Facebook during the workday, don't you want to know about this conduct?
When you monitor all aspects of this use, you are taking the steps to protect, control, and mitigate any security or productivity threats. This is the heart of risk management.
Tips for Getting the Most Out of Your Social Media Profiles
Whether you are a business owner or an individual, your social media accounts offer the ability to connect with others in a cost-effective manner.
No matter how many profiles you have, however, you need a social media strategy designed to create engagement, interest, and relevance — especially in competitive marketplaces. How can you get the most from your social accounts? Here are some tips:
Each platform must have its own social media strategy. For example, LinkedIn is an ideal B2B platform, and posts should be aimed at lead generation. On Facebook, your strategy may be aligned to communicate directly with followers in a more informal manner.
Learn how to leverage the tools provided by each social media site, especially the tools that let you monitor engagement with your content.
At every opportunity, encourage your customers to like, share, and comment on your social posts. Each activity generates powerful "social signals" that help search engines accurately categorize your content, improving visibility in search results.
Your customers will respond better to your social posts if you use incentives, such as follower-only discounts, to generate interest.
Periodically review your security settings and promptly remove user authorization for employees or others who are no longer with your organizations. This added security can help you protect against reputational risks.
With the tips above, your company can stand out, helping you to attract more customers, control risk, and drive business growth.
Avoid These Common Social Media Mistakes
Whether you engage in social media marketing or simply use social media to build your personal or business brand, platforms like Facebook, Twitter, and LinkedIn provide great value.
Unfortunately, it is all too easy to make serious mistakes — mistakes that can create reputational damage or harm your brand. As part of your overall risk management process, do your best to avoid the most common social media mistakes with the tips below.
Don't ignore your performance data — if you choose an internal audit of your data within each social media platform or use third-party vendors for analyzing your data, you must remember that this data can help you pinpoint what works and what doesn't in your social media campaigns.
Don't create a bad impression — it takes care to post to social media without creating controversy or leaving your followers with a bad impression. When posting, ask yourself if your post creates value, offers worthwhile insights, and avoids troublesome language or positions that can harm your reputation. Each post must receive this scrutiny before sharing.
Don't skip on personalization — people respond better to social media when they feel as if a human is behind the posts. Automatically-generated posts are impersonal, reducing engagement with your followers. Don't fall into that trap; keep engagement high with personalized insights and stories to build relationships with your followers.
Don't skimp on transparency — people respond best to companies when they can trust those companies. By being transparent in your digital communications, you reinforce feelings of trust despite the potential risks associated with sharing information on social platforms.
Don't be combative — negative feedback is part of the nature of the social media world. How you respond to that feedback can turn a negative situation into a positive one. Don't attack the person posting criticism; instead, address concerns in a positive way, thank the person who posted the feedback, and offer to make things right.
Contact OnlineReputation to Learn More
Want to learn more about social media management and the need for a comprehensive social media strategy? Call OnlinReputation today at 844-230-3803 to speak with social media presence experts who can help you build your personal or business brands.
Looking for other ways to get the most from social media networks? Check out this blog post.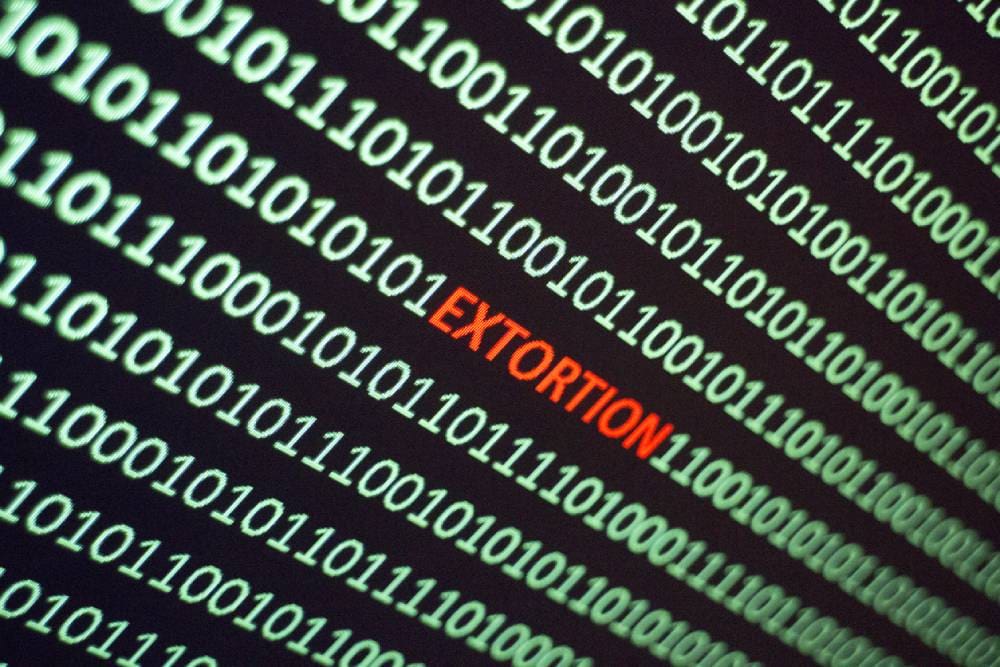 Learn about social media risk management strategies with our complete guide. Social media channels like Facebook, LinkedIn, Twitter, and YouTube …