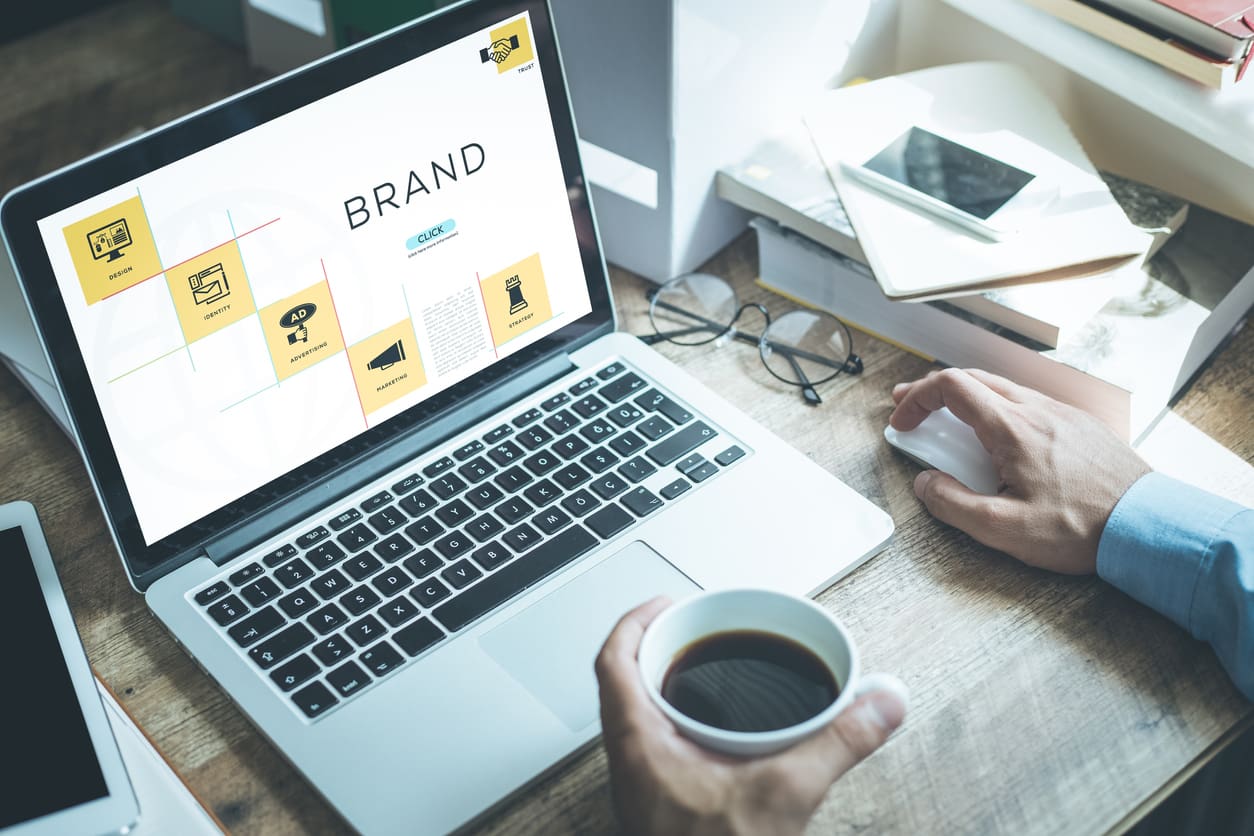 Branding in digital marketing solidifies your digital presence, allowing you to stand out in competitive marketplaces.
If you've ever spent time doing online research on your favorite retailers or businesses, you've surely been exposed to digital brands.
A strong digital brand stands out from the pack, offering near-instant recognition and conveying a sense of trustworthiness that resonates between businesses and their customers.
As one of the leading marketing strategies, digital branding can supercharge your digital footprint, giving you the power to explore new opportunities and grow your business online.
In this guide, we will explore the relationship between digital branding and digital marketing strategies, helping you to boost your company's online presence.
What is Digital Branding?
The term "digital branding" refers to the process by which an online brand is designed and built in the digital environment.
Your online identity is crucial for attracting and retaining a target audience — your customer base. The branding process, whether in person or on digital outlets, helps to create a memorable brand that builds a connection between you and others. It also facilitates lead generation as existing customers share information about your digital footprint with their peers.
Digital branding combines digital marketing practices as well as internet branding to create a robust digital presence, spurring brand recognition and awareness online.
While there are many different digital branding strategies, most incorporate brand-building efforts that include website design and creation, accounts on social media platforms, mobile apps, video content marketing, and Web 2.0 property development.
By creating a visible presence on all available digital platforms, an individual or business can create a powerful brand online with a loyal customer base. In the digital space, visibility is key to creating a meaningful brand, especially with the competitive nature of online advertising and digital marketing practices.
Branding vs. Marketing in the Digital Environment
Many people may wonder whether there's a difference between digital branding and digital marketing.
To erase any confusion, digital branding is the set of factors that make up your visual identity in the online environment, while digital marketing is how a company meets its sales goals.
Branding and marketing often have the same end goal: to establish a business as a leader in its field. Working together, these powerful tools can lay the groundwork for continued success well into the future.
Essential Components of a Digital Branding Campaign
Today's marketing budgets are tight, requiring companies to make strategic decisions about how they will roll out a branding strategy.
An effective digital branding campaign is one of the proven marketing techniques that offers solutions for a fraction of the cost of traditional advertising. In essence, digital branding checks all the right boxes, allowing you to reach a mass audience with your brand message.
Successful digital branding includes a wide range of tools and strategies. The major components of a digital branding strategy include:
Logos and Trade Dress
A great digital brand begins with a recognizable logo. Many people confuse a brand with a logo, but the logo is only part of the larger digital brand.
Your logo shares your brand's personality and brand's purpose. It should help to define what you are as a business while building recognition and engagement. Resist the temptation to make your logo too complex; you want instant brand recognition that helps you stand out.
The logos and trade dress (the distinctive colors, fonts, and visual elements used to define your digital brand) should be configured in such a way to be sized to fit all of your brand materials, including digital and print advertising, letterheads, billboards, and social media platforms.
Websites
For a business owner, a website is more than a portal for your customers to learn about your company. It can also be a digital storefront location allowing direct sales.
Websites are some of the first digital properties discovered by potential customers. Here, having your brand identity on display is a crucial aspect of building trust. Your site should have brand consistency that matches or complements your company's brand logo and trade dress. The site should also be easy to navigate for an improved visitor experience.
Be sure to also share the pertinent details with your visitors, such as hours of operation, physical locations, and contact details. After all, if people are on your website, you need to give them the tools to make the next step in the purchasing funnel.
Brand Messaging and Communication
Digital branding enables a company to share its message with specific customer groups. Here, communication on online platforms allows your brand's voice to resonate with a target audience.
A successful brand message must reflect what your company does, what it stands for, and how it provides value to a given person's specific needs and preferences. Whether you are creating marketing messages, sharing posts on social media channels, or engaging in content marketing, a consistent, clear, and engaging message is the key to brand success.
Search Engine Optimization
Your brand logo, company website, and digital marketing materials — no matter how recognizable and visually appealing — are useless if web visitors cannot find them in Google searches. Therefore, it is important for any business owner to take control of their Google My Business account to manage their online presence and get immediate benefits from it. 
To ensure great visibility in the online environment, search engine optimization (SEO) is key. SEO is a set of practices and techniques to make search engines accurately categorize and index your web content. Simply put, SEO puts you at the top of search engine results.
It has been shown that top rankings — pages occupying one of the top five slots on a search engine results page — have a vastly higher click-through rate (CTR) than those pages ranking at the bottom of the first page. For results on the second or third pages, the chance of reaching your desired audiences is increasingly slim.
Remember that online search is often the first tool used to learn about a new business. If you incorporate SEO into your digital marketing strategies, you gain a better chance of securing top rankings on search engine results pages.
Social Media Profiles
It is no secret that social media has revolutionized the digital marketing space in recent years. Today, companies of every size and type use social channels like Facebook, LinkedIn, Twitter, and YouTube to reach their target audience in a cost-effective and engaging manner.
Social media ads are only one tool that digital marketers have access to. Posting to social media on a regular basis can engage your target audience, encouraging them to share, retweet, comment, and like your posts. As a grassroots marketing strategy, this "viral" approach hits all the touchpoints available, providing a great return on your branding investment.
Digital Advertising
In the digital space, search engine ads have become a dominant approach to reaching new audiences. Coupled with SEO, these ads offer incredible visibility in search results.
Digital advertising incorporates search ads, email marketing campaigns, banner ads, and many more options. Each of these can be optimized to resonate with potential customers, allowing your digital brand campaign to reach a wide range of audiences.
Digital advertising can be as simple or complex as a company desires. A simple approach provides a pop-up coupon on mobile devices when a customer visits the company website, providing an instant incentive to make a purchase.
A more complex approach would be to leverage the engagement of review sites like Google Reviews and TrustPilot. Review platforms are often some of the first places people look when researching new businesses. By having review profiles on these platforms, it is a form of digital branding that cannot be overlooked.
Influencer Marketing
Digital marketing introduces the concept of influencers to the selection of digital branding tools.
In essence, influencers are those individuals with a large social media presence. Each social media influencer shares information about a specific company or brand with their followers.
Typically, an arrangement between a company and an influencer will consist of offering some level of exposure money to share information about the company, its products, and its services. Influencers already have the trust of their social networks, helping to jumpstart a company's own pathway to relevance and trust.
Don't believe that influencer marketing can improve your bottom line? What if you learned that over 80% of all digital marketers use some form of influencer campaign to supplement digital ads and SEO?
This form of digital branding has great potential. Digital marketing strategies that incorporate influencers gain an increased level of visibility in competitive marketplaces.
Content Marketing
Content marketing is the practice of creating engagement with target audiences through blog posts, articles, images, and video clips.
Successful content marketing creates brand "buzz", stimulating interest in your brand and helping to spur excitement about your company's products and services.
Well-written content also has the benefit of helping you to reinforce your brand's mission statement by providing details on who you are and what you stand for.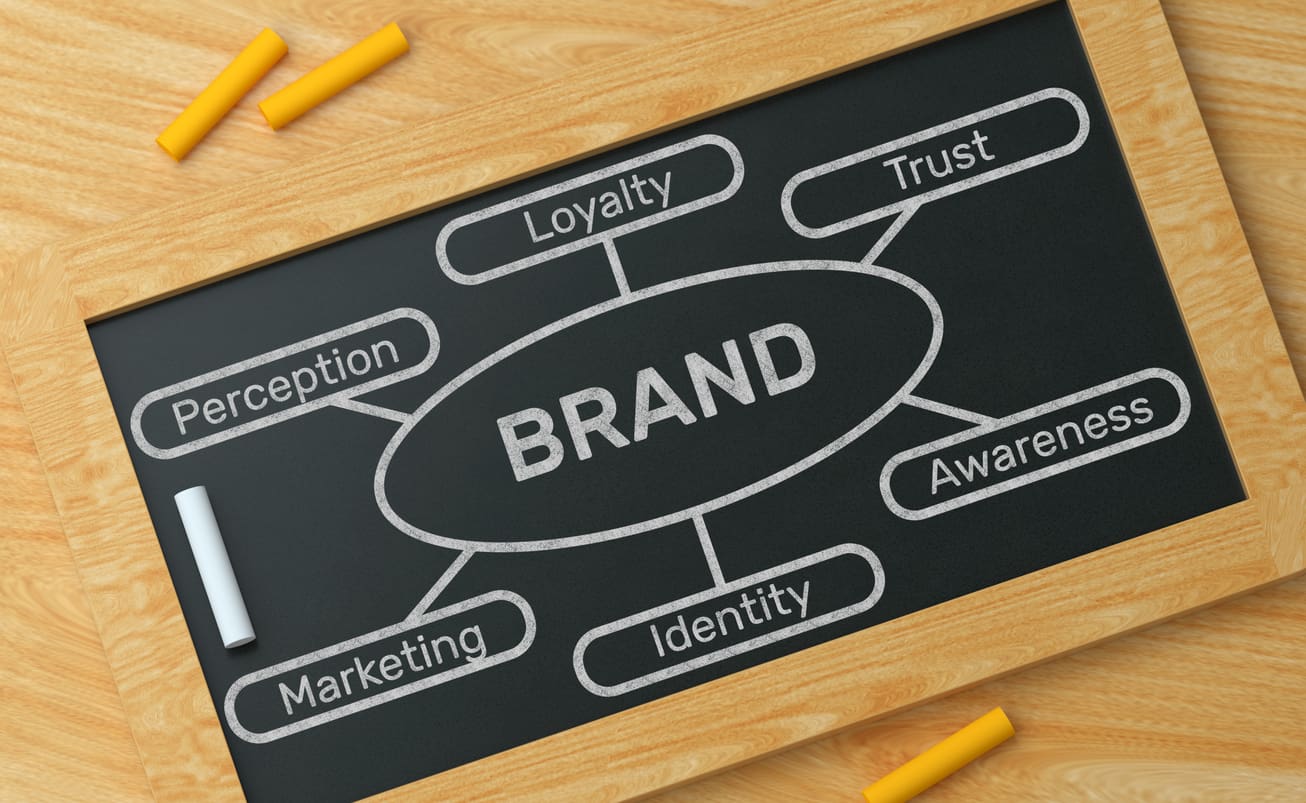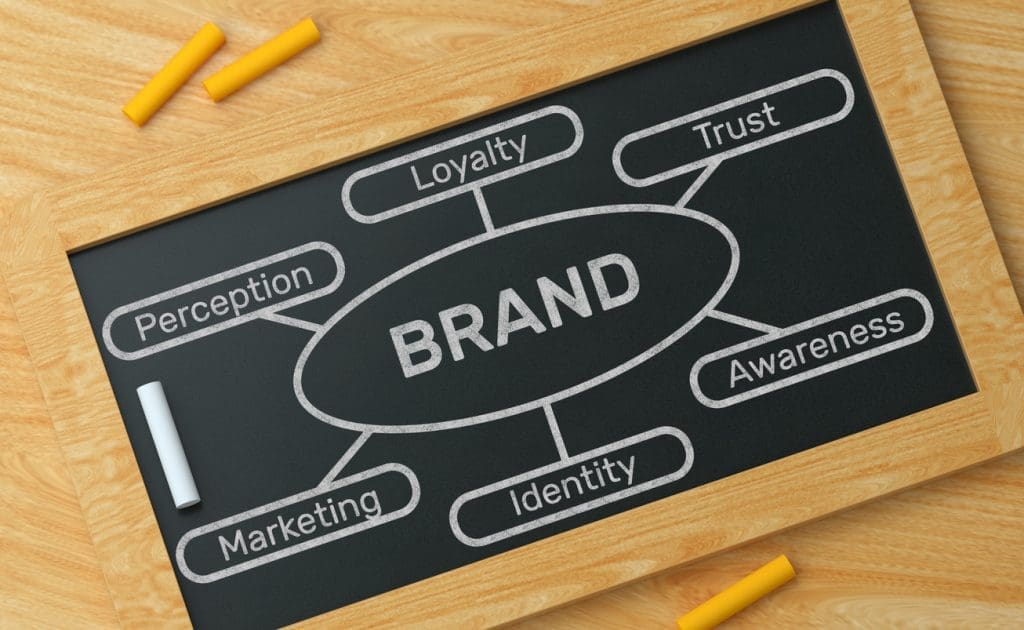 Branding Strategies: Important Benefits of a Visible Online Brand Identity
Why is digital branding important? There are three major benefits of a digital brand strategy that can help propel your business to new levels of success.
First, your digital brand strategy allows you to reach a specific set of people — your targeted audience. Branding strategies can be tailored to meet the preferences and needs of each audience, allowing you to stand out in competitive marketplaces.
Second, digital branding strategies create connections between you and your customers. Engagement is a critical aspect of any marketing or advertising approach. Think of engagement as the concept where a company presents its products and services as a solution to a person's problem.
When creating your digital brand, be sure to add personality and meaning to the conversation. This builds trust and turns first-time customers into fervent brand followers.
Finally, brand visibility secures top rankings on popular search engines like Google, Bing, and Yahoo. A robust brand reputation stands out from the crowd on search pages, giving you a greater chance of reaching new customers who are searching for a solution to their needs.
This is why online reputation management is important. 
Choosing Digital Branding Services
When developing a digital branding campaign, many companies don't know where to start. In many cases, smaller business owners may not have the resources or experience needed to get the most from digital brand building.
The solution is to seek professional help. A digital branding services provider can provide you with the tools and techniques needed to stand out in competitive marketplaces. As you evaluate the skills and expertise of a service provider, ask these questions:
What are success stories you can share?
What does my branding contract include?
What performance metrics do you collect to ensure success in my campaign?
Read the reviews of your potential branding services provider and talk to former clients if possible. Getting this information can help you make strategic decisions as you work to create a powerful and visible brand identity in the digital environment.
Contact OnlineReputation Today
Want to learn more about digital branding and digital marketing? Effective branding strategies are only a phone call away. Call OnlinReputation today at 941-845-6446 to speak with brand reputation experts who can help you build and protect brand recognition across digital channels.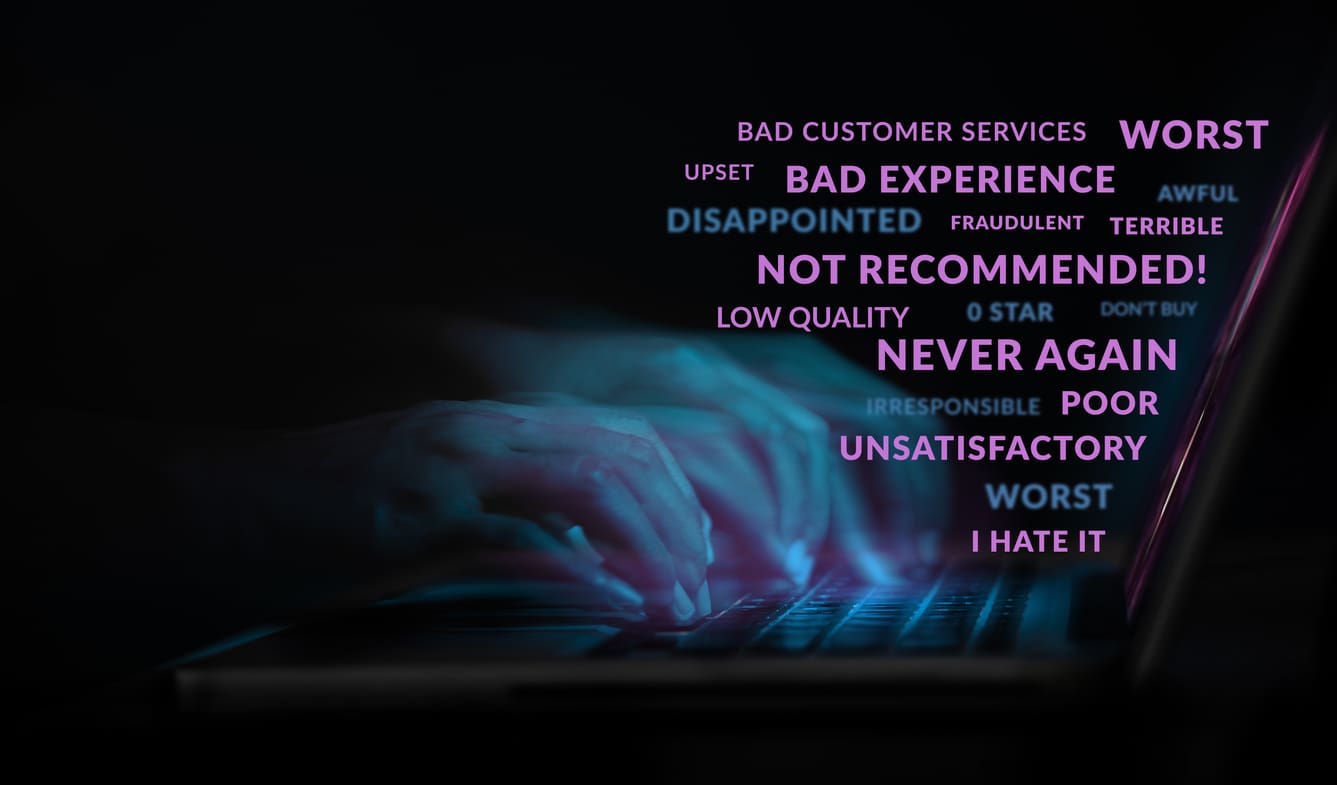 Branding in digital marketing solidifies your digital presence, allowing you to stand out in competitive marketplaces. If you've ever spent …