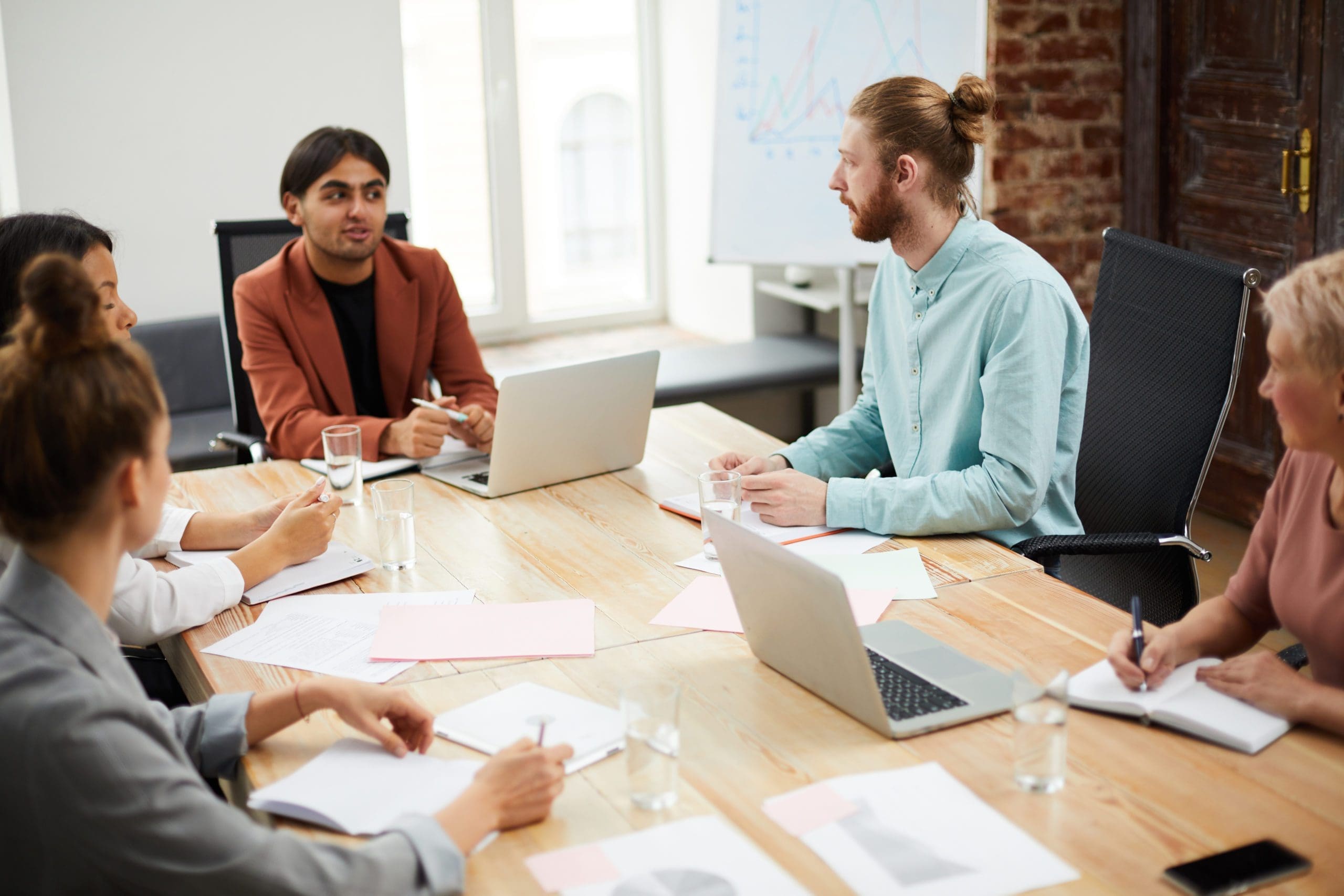 A reputation management consultant can help you get the most from your online reputation management campaign.
Whether you are an individual or business owner, you know that your online reputation is the key to success in the digital world.
Your reputation tells others who you are, what you stand for, and what values you contribute.
A positive online reputation can unlock new opportunities, allowing you to achieve your personal and professional goals. A negative online reputation, by contrast, can keep you from reaching your goals.
Your company's reputation is one of the most valuable assets you have. Unfortunately, managing your reputation by yourself can be a daunting task. What if there was a solution to the challenges presented by do-it-yourself reputation management?
There is: reputation management consultants offer the assistance you need to build a strong and visible digital footprint.
In our guide below, we will explore the key components of online reputation management, explain the role of reputation management consultants, and help you select the best reputation management company for your needs.
Why is Your Online Reputation So Important?
In today's connected world, when people need information, they turn to Google or one of the other popular search engines for information.
The search results they find can have profound impacts on the next steps taken. Think about your own use of Google when looking for details about a business in your area; did search results convince you to continue on your purchasing journey, or did you get put off by the negative content and negative reviews you found?
As a marketing strategy, controlling the digital narrative produces huge returns on investment. A positive reputation helps attract more customers, improves revenue streams, and gives you the power to grow your business. This is the primary reason that your online reputation matters.
From monitoring review sites to combatting false information, improving digital communication, and boosting visibility in search, you can take charge of your digital reputation with online reputation management.
What is Online Reputation Management?
Online reputation management is defined as:
The set of strategies designed to establish, build, preserve, and repair your online reputation. ORM professionals provide a wide range of services to help put your best foot forward in the digital environment, helping you gain competitive advantages.
There is a huge range of available services from the leading online reputation management firms. These include:
Content removal
Reputation monitoring
Search engine optimization (SEO)
Social media management
Crisis management
Public relations
Branding
Review management
Wikipedia page solutions
Pay-per-click (PPC) management
Local SEO
Google My Business/Google Business Profile management
Each individual or business is different, and each will have specific needs or goals. The best online reputation management providers offer customized solutions to meet those exacting needs.
What Do Online Reputation Management Consultants Do?
Specialized individuals with advanced organization skills and a keen understanding of the world of ORM provide their services to everyday people and business owners alike. These are the consultants introduced in our first section.
What does a consultant do, and how can they benefit your campaign?
First, a consultant identifies your existing strengths and weaknesses by evaluating your digital footprint.
Next, he or she develops a strategy to help you build, repair, and strengthen your presence in the digital environment. The strategy developed may include public relations, positive information marketing, SEO strategies, and similar tools to monitor your online reputation. The consultant will also direct ORM teams to create content that helps position the client in the best possible light online.
Ultimately, an ORM consultant improves the overall outcome of your reputation management campaign by serving as the "tip of the spear" — consultants manage all aspects of the campaign and provide direct access to the ORM team to improve communication between the team and its clients.
Overview of Reputation Management Consultant Services
Today's reputation management companies offer a wide range of services designed to establish, build, and protect your digital reputation. In many ways, an ORM service provider serves as a digital marketing agency to help you create a company reputation or individual reputation that stands out.
Here is a closer look at some of the key online reputation management services offered by leading companies and consultants:
Brand Management
Your brand is an intangible asset — it's not something you can hold in your hand. Still, it's an essential part of your web presence by providing recognition and trust even in competitive marketplaces.
Your brand consists of logos, trade dress, communication styles, and other factors. Managing your brand can help you get the most from your digital marketing efforts. A dedicated team of brand managers use social platforms, public relations, search engine optimization, and content marketing to position you at the forefront of your industry.
Content Marketing and Development
If you've spent any time reading about digital marketing or using a marketing agency, you've probably heard the expression "content is king."
Positive content is an essential part of the online reputation management landscape. This content is used in a variety of ways, from SEO services to PR services — all in an effort to help you stand out online. Your consultant helps to direct content creation, typically by a team of writers well-versed in search engine optimization practices.
Content marketing is a form of public relations that uses high-quality content to enhance your digital presence by sharing it across platforms like social media, web pages, industry newsletters, business publications, and more. This fresh content also serves to push down negative search results off the first page, further reinforcing your great online reputation.
Search Engine Optimization
Search engine optimization (SEO) is the practice of manipulating digital to improve visibility in search results. Every search engine uses a complex algorithm to accurately categorize and index websites, blogs, and news articles. By incorporating SEO into your digital marketing and reputation management efforts, you gain improved visibility in online searches. As an online reputation management service, SEO is an essential component of your digital footprint.
Before your potential customers even contact your sales rep, they will likely be searching for your company page on Google. If you want to stand out from your competitors, achieving top rankings in search results is critical.
Local SEO services for local businesses take things a step further, improving your visibility in locally-oriented searches. Getting your brand on Google Maps and standing out in searches within your geographic area is a great way to attract new customers. Today, ocally-focused SEO is one of the most powerful reputation management strategies available, helping you build a strong brand reputation.
Social Media Presence Management
It's no secret that social media has transformed how we communicate with one another. Businesses use social platforms to connect with customers and use social media marketing to identify leads. As a brand-building tool, social media is both cost-effective and powerful. For these reasons alone, social media management is an essential ORM service.
Your reputation consultant will monitor social media activity for signs of negative feedback. Apart from the ongoing social media monitoring, the ORM team will also assist with content creation, giving you the content you need to generate interest in your company and brand. As a form of reputation marketing, a visible social media footprint is a vital tool that can help you reach new levels of success.
Review Management
Online reviews are some of the first things people evaluate when learning about your business. It is estimated that over 90% of all consumers read reviews before making purchasing decisions. And, these online reviews are trusted as much or more than personal recommendations from friends and family.
Business reviews are essential to your reputation online; great reviews help build visibility in search rankings, while bad reviews can keep customers from setting foot in your establishment.
Does your business want more positive reviews? Are negative reviews hurting your business? If the answer to either of those questions is "yes," online review management services are a must, especially for small businesses that wish to stand out from their competitors.
Review management begins with a detailed analysis of your review profile on Google and on third-party review platforms like BBB, and TrustPilot. Next, your dedicated reputation consultant will help you craft a response strategy, create a framework for collecting more positive online reviews, and help you flag negative reviews for removal.
One of the most critical parts of review management is the ability to bring in more reviews through customer feedback surveys, review requests, and more. The more positive customer reviews your business receives, the greater the brand image you create. With more reviews from satisfied customers, your can supercharge your brand online.
Online Reputation Repair
It is all but inevitable that your reputation becomes damaged over time. A bad customer review, a negative news article, or other negative content on social media accounts or blogs can erode consumer trust.
To repair the damage caused by negative reviews and negative content, reputation management consultants offer reputation repair services. This repair typically consists of content removal and the development of positive content marketing strategies to replace the bad with the good.
Reputation Monitoring
Monitoring your reputation is a long-term strategy designed to protect what you've worked so hard to build: a positive reputation. Online reputation management companies carefully scrutinize millions of websites for negative mentions, unflattering customer feedback, and poor comments on social media. This allows your online reputation manager the ability to spot problems before they can harm your business reputation.
As a proactive approach, reputation monitoring works in concert with review monitoring to help protect the reputation that matters so much for you and your company. Reputation management consultants who offer monitoring services give you the power to maintain your digital footprint.
Reputation Management Companies: Key Considerations
Reputation management is an essential digital marketing tool in today's competitive marketplaces. Unfortunately, many smaller businesses do not have the resources or the experience needed to get the most from ORM. Here's where a professional ORM team — including reputation management consultants — can help.
An industry-leading online reputation management company will customize solutions tailored to your unique needs and goals.
Unfortunately, not all services are equal, and you might not know which are the best reputation management services to engage in and the costs involved in engaging them. Coupled with online removal, reputation management can consist of numerous services and strategies. How can you choose a quality reputation management company to assist you with creating and maintaining your brand reputation? Here are some tips:
Read available reviews of the online reputation management agency. For instance, you might want to see reputation com reviews before engaging in their service. Every positive review suggests that the consultant has produced the desired results for their clients.
Additionally, you can also request an online reputation case study that might be similar to your business needs as a gauge of what kind of service you might select.
Negative comments can indicate problems with the company. Like any online business, reviews are critical in helping you determine whether or not to do business with a given company. If a potential agency is being talked about negatively online, chances are that they're not the right solution for you.
Explore the service provider's first page for details about the services and packages they offer to clients. If they don't have what you're looking for — or offer bold promises that are hard to deliver — choose another company. It will also be an added bonus if these service providers have case studies on companies in the same industry. For example, if your business focuses on advertising and marketing, you might want to see if the provider has managed online reputation for marketing firms.
Speak to representatives from your shortlisted list of reputation management companies to get a feel for the company's ability to help you improve your online image. The best ORM consultants build personal relationships with clients, allowing them to understand your needs perfectly.
If you are looking to engage an ORM agency, take a look at our list of top reputation management agencies.
Contact OnlineReputation to Learn More
OnlineReputation is a leading reputation management company. Offering a range of reputation management services, our team of reputation consultants has worked with thousands of clients, helping them to build brand awareness, monitor their online reputation, and repair reputations damaged by negative information in search results.
To learn more about our reputation protection services, including powerful social media management and monitoring solutions, contact our team today at 844-230-3803 for a free reputation analysis.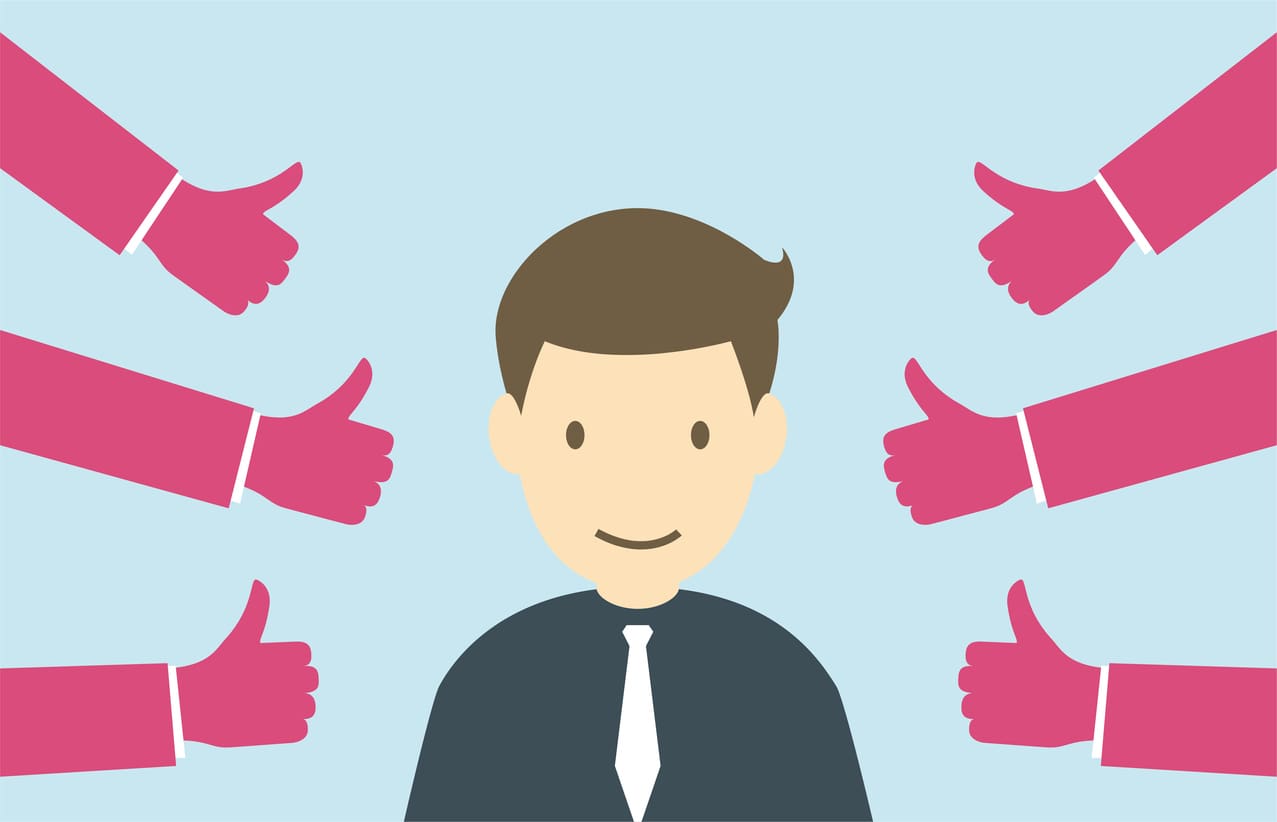 A reputation management consultant can help you get the most from your online reputation management campaign. Whether you are an …