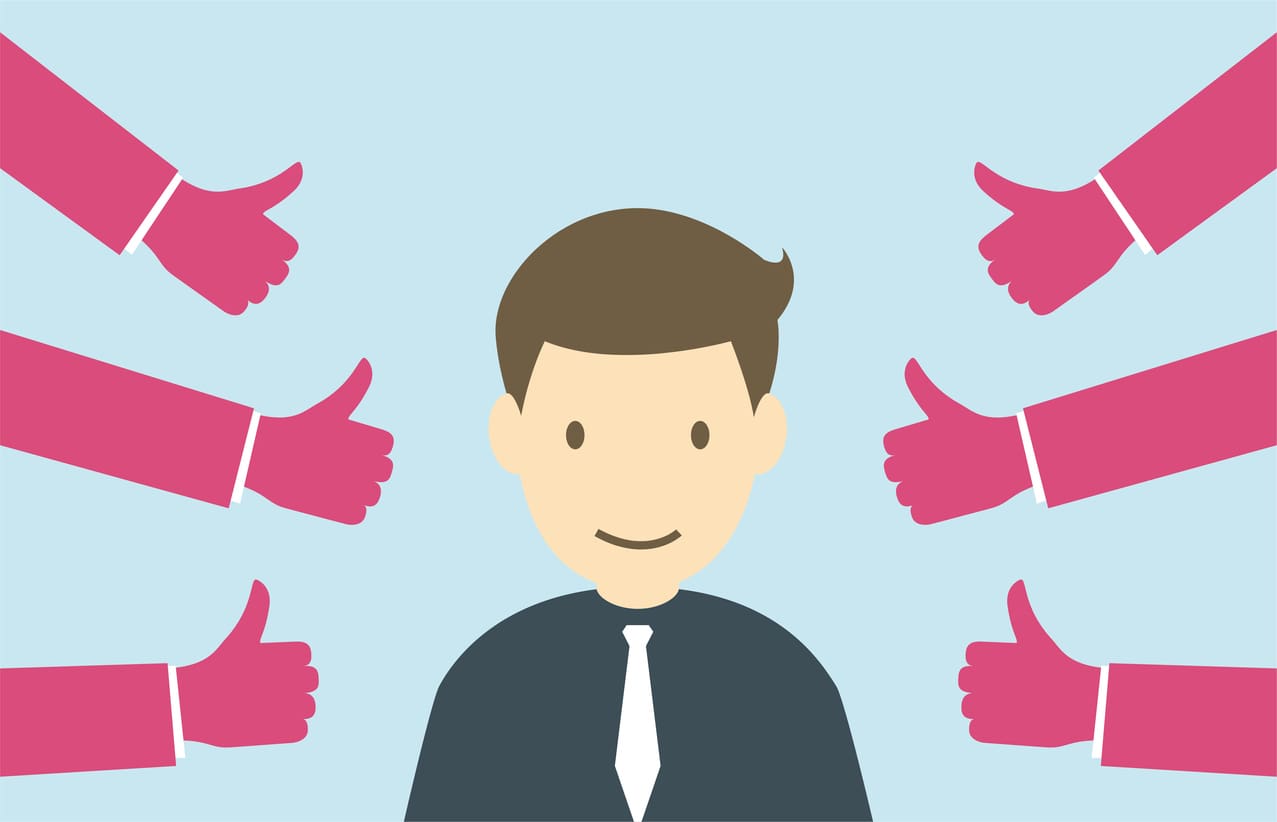 Three Ways to Improve Your Online Reputation Right Now: What is the first thing someone see's when they Google or search for your personal name or brand online? If it's not something positive, you may have already lost a customer for life!
Now multiply this same scenario a thousand times over for every time someone searches for your brand online. In short, a bad first impression can cost a huge brand millions of dollars per year. If you're not a multi-million dollar company, it might just kill your business altogether.
So what's a brand to do?
Simple… take control and ownership over your own brand right now. The cost of outsourcing your online reputation management to a company might be high, so you can make some immediate improvements right now to manage your online reputation now.
Here's how to do it.
1.) Build a Wall Around Your Brand
The best way to protect your brand's online reputation from any incoming attacks, complaints, and negative reviews is to make sure that your main sites, social media properties, and positive press already ranks at the top of the search results.
You can see how we documented this process in our How to Use Social Media to Protect Your Online Reputation post.
In summary, you want to make sure you own the content appearing at the top of the search results for your name, brand, and related terms. If you don't own the site, make sure it's positive content or something you at least have control over.
2.) Address Any Negative Content that Ranks for Your Name
No matter how great or squeaky clean you think your business and brand is, something is eventually going to popup that might put a negative light on your brand. This could be a customer that is having a bad day, a competitor using defamation against you or even someone going off on a rant that is having a bad day.
Throw in how well review sites like TripAdvisor and UrbanSpoon rank in the search results — a simple complaint can become a big disaster quickly.
To address these issues you should try and reply to negative comments and reviews whenever possible. However, you need to be sure to address it in a way that doesn't offend the original reviewer, spiral out of control and make the situation worse. In addition to our "Don't Feed the Trolls" article, OpenForum has their own recommendations on how to best accomplish this.
3.) Always Monitor Your Brand Mentions Online
The next line of defense in the waging war of online reputation management, is actually monitoring when and where your brand mentions are appearing. Brand sentiment monitoring is a critical tool for protecting your reputation. This can done through a number of ways, such as Google Alerts. You can plugin your name, brand or keyword into their free tracking solution and every time your key phrase appears in the search results, you'll get an email alert.
While this is effective, you are still missing out on millions of blogs, forums and locations that might not get picked up by Google's Alert system. You are also leaving social media wide open as well. There are many different premium tracking platforms for you to choose from, which can range from the low $50s per month all the way up to a few thousand depending on keywords tracked and across how many platforms.
Improving Your Reputation One Site at a Time
While it may seem like reputation management is an uphill battle and at times seem like it will never end, putting in the time and effort to correct these issues in the beginning and setting up automated tracking methods, you will find more relief and stress in your efforts.
To get the most out of your reputation efforts, you need to create an effective plan and strategy, highlighting the point below.
Identify Key Players
Create a Brand Profile
Find Opportunities in Negativity
Respond to Reviews and Comments
Monitor Online Brand Mentions (Search & Social)
The internet is always changing and so is how your customers review your brand and find you online — your ORM best practices have to change with it. With the above guide, it's easier than ever before to improve your online reputation and to protect it from emerging threats.
Three Ways to Improve Your Online Reputation Right Now: What is the first thing someone see's when they Google or …