In our guide below, learn about the best online reputation management companies and the services that set these online reputation management service providers apart from the competition.
In the digital age, standing out from your competitors has become a challenge.
Many companies understand that creating a robust digital presence can differentiate them from their competitors but often fail to develop a sustainable strategy.
Let's face it: digital marketing is hard. It requires time, effort, and budgeting to achieve goals.
What if there was a better way to get the most from your digital presence and position your company in the best possible light online?
The answer is online reputation management or ORM. Online reputation management services are designed to help you establish, grow, and protect your online reputation.
With an online reputation management company as an integral part of your marketing strategy, you can focus on what you do best: growing your business.
In this comprehensive guide to the leading online reputation management companies, we'll first present critical information about ORM, helping you to understand what to expect and what to look for when selecting an online reputation management company to work with.
Let's get started!
What is Online Reputation Management?
Online reputation management is defined as:
"The set of strategies designed to establish, build, preserve, and repair your digital reputation. ORM professionals provide a wide range of services to help put your best foot forward in the digital environment, helping you gain competitive advantages."
In simple terms, ORM leverages the power of unique services and strategies to position you at the forefront of your market. Since your digital reputation is one of your most valuable assets, getting help with this crucial component of your online footprint is considered essential.
Online Reputation Management Services at the Leading Companies
Reputation management companies offer a wide variety of services. These services typically include:
Content removal
Pay-per-click (PPC) management
Google My Business/Business listing management
Social media marketing
Reputation monitoring
Review management
Search engine optimization (SEO)
Local SEO for small businesses
Branding
The leading reputation management companies know that not every client will need the same services. Moreover, different ORM services have different costs. In fact, the best reputation management services will help you select the ideal solutions for your specific needs, budget, and goals. Reputation management consultants from your chosen rep management firm will also help you navigate the complexities of your campaign, providing the feedback and insight you'll need to achieve a positive outcome.
Critical Reputation Management Services
In the section above, we learned that reputation management companies offer a huge selection of services. As mentioned earlier, a one-size-fits-all reputation management service is not the right fit for every client.
With that in mind, let's explore some of the most critical services for your needs:
Review Management
Online reviews are some of the first things people evaluate when learning about your business. It is estimated that over 90% of all consumers read reviews before buying a product or hiring a company. More importantly, these online reviews are trusted as much or more than personal recommendations from friends and family.
Business reviews are essential to your reputation online; great reviews help build visibility in search rankings, while bad reviews can keep customers from setting foot in your establishment.
Does your business want more positive reviews? Are negative reviews hurting your business? If the answer to either of those questions is "yes," online review management services are a must, especially for small businesses that wish to stand out from their competitors.
Review management begins with a detailed analysis of your review profile on Google and third-party review sites like BBB, and TrustPilot. Next, your dedicated reputation consultant will help you craft a response strategy, create a framework for collecting more positive digital reviews, and help you flag negative reviews for removal.
One of the most critical parts of review management is to promote positive reviews through customer feedback surveys, review requests, and more. The more positive customer reviews your business receives, the stronger your brand's online image. With more reviews from satisfied customers, your can supercharge your brand online.
Content Removal
No matter how strong your brand's reputation is, there will come a time when negative information — negative reviews, unflattering news articles, embarrassing images — can erode the trust you've built between you and your customers.
Content removal offers solutions. As a reputation repair tool, online reputation companies use a range of strategies to take down offending material from the web. Where negative content cannot be removed, a practice known as content suppression is used; here, positive content creation and public relations work in concert to get the negative content off the first page of Google search results.
Search Engine Optimization (SEO)
Search engine optimization (SEO) is the practice of manipulating digital to improve visibility in search results. Search engines use a complex algorithm to accurately categorize and index websites, blogs, and news articles. SEO leverages the algorithm by incorporating factors like keywords and keyphrases, internal and external linking strategies, and quality content.
With this tool, your company can own the first page of search results. Top rankings on search pages are the key to "discovery," or the ability of new customers to find information about your business.
Small businesses benefit greatly from local SEO, which is an optimization process tailored to helping your business stand out in locally-oriented searches. Local SEO services may use Google My Business, Google Maps, and other digital tools as a local form of digital marketing services, putting you in front of customers in your area.
By incorporating search engine optimization into your digital marketing and reputation management efforts, you gain improved visibility in online searches. As one of the most important online reputation services, SEO is an essential component of your digital footprint.
Public Relations and Content Marketing
Public relations in the digital age is not that different from traditional print advertising and promotion. The only key difference now is that PR services take advantage of new tools and channels to help spread the word about your business. Brand building is easier than ever before with modern PR strategies.
Using strategies like earned promotion, paid promotion, and owned promotion, positive online reputations can be built and expanded in the digital environment. The end goal is to attract potential customers; PR is an essential tool for this purpose.
Social Media Marketing/Social Media Management
It's no secret that social media has transformed how we communicate with one another. Businesses use social platforms to connect with customers and use social media marketing to identify leads. As a brand-building tool, social platforms are both cost-effective and powerful. For these reasons alone, social media management is an essential reputation management strategy.
Your ORM team will assist with content creation, giving you the positive content you need to generate interest in your company and brand. As a form of reputation marketing, a visible social media footprint is a vital tool that can help you reach new levels of success. Social media is also a great platform for influencer marketing — a strategy that can help put you and your company's products in the hands of decision-makers.
Reputation Monitoring
Monitoring your reputation is a long-term strategy designed to protect what you've worked so hard to build: a positive reputation. It would be best if you had a reputation defense network against reputation attacks, and monitoring is the solution.
Online reputation management companies carefully scrutinize millions of websites for negative brand mentions, unflattering customer feedback, and poor comments on social media. With reputation management software, this monitoring process is active 24/7. This allows your online reputation manager the ability to spot problems before they can harm your business reputation.
As a proactive approach, reputation monitoring works in concert with review monitoring and social media monitoring to help protect the reputation that matters so much for you and your company. A reputation management agency that offers monitoring services gives you the power to protect your digital footprint from emerging threats.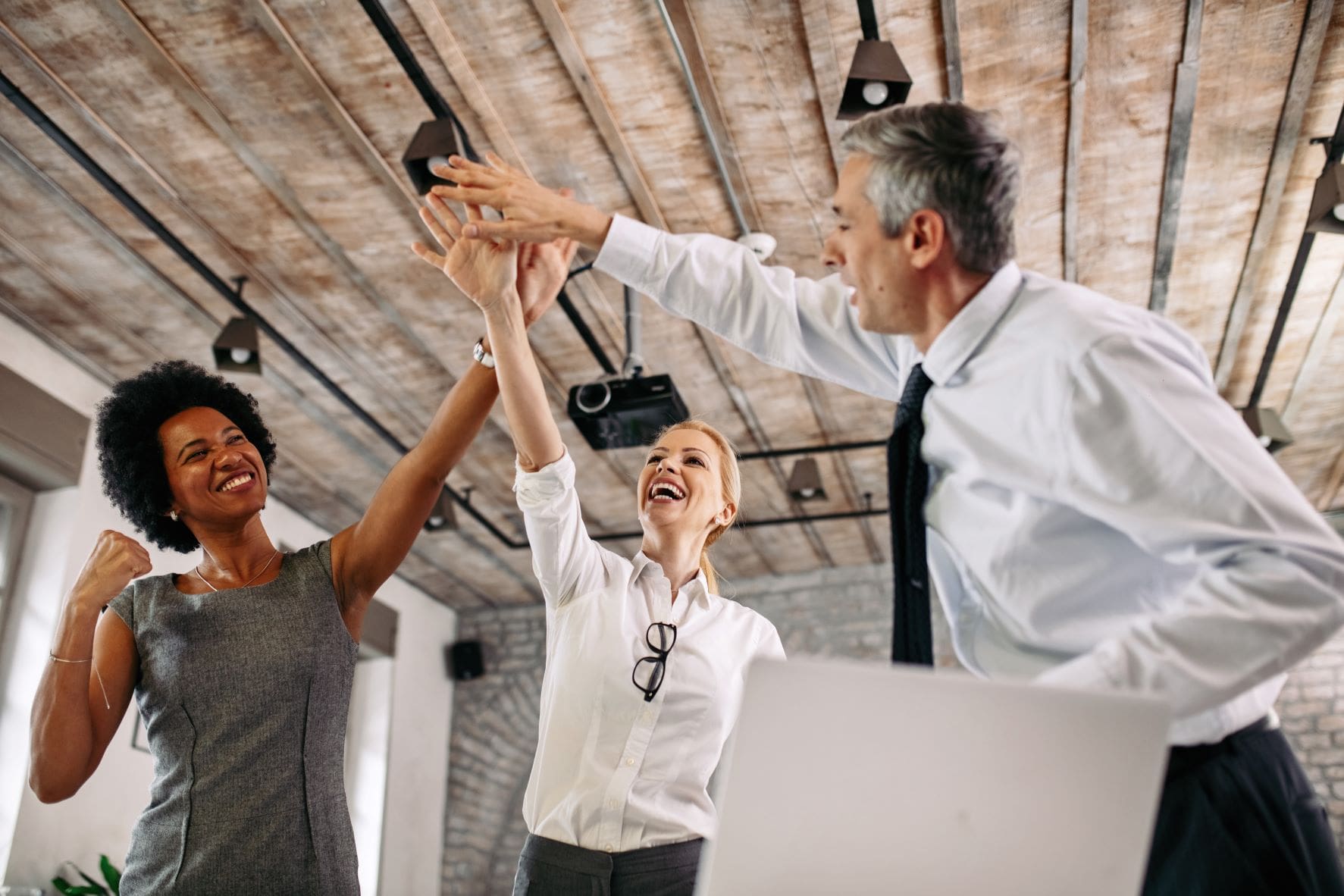 Top 5 Best Reputation Management Companies
Now that we've learned about the services and tools available to help you build a positive online reputation, let's take a look at the online reputation management service companies that provide outstanding services at affordable pricing:
NetReputation
Rated the best global online reputation management firm by Newsweek, Clutch, and Inc., NetReputation.com is a leading provider of customized digital reputation management solutions. The company has helped thousands of clients fix negative search results, grow their brands, improve or repair their reputations, and remove personal information.
NetReputation's process begins with a detailed reputation analysis. Next, their reputation management professionals create web properties and engaging content to build a robust reputation. With content publishing and promotion, they get your story in front of the people who matter most: those who are searching for you online.
Finally, the company continually monitors your brand's online reputation, allowing you to respond to threats before they can harm what you have worked so hard to build. Check them out for a free reputation analysis and learn why they have become the best reputation management company for individuals and business owners alike.
ReputationSciences
In today's connected world, how you are perceived online can influence your ability to capitalize on your goals in your personal or professional lives. Your online reputation is the public perception others have of you in the digital environment. A positive reputation can build trust, while a negative reputation can erode confidence in you, your business, or your products.
If negative information in search results stands between you and your goals, ReputationSciences.com can help. Own and control your digital reputation with Reputation Sciences, a leading provider of customized online reputation management (ORM) solutions. Their three-phase process allows them to quickly understand, repair, and monitor your reputation, positioning you for great visibility in online searches and helping to restore the trust others have in you. Whether you are a business owner or an individual, your online reputation matters. Help to repair damaged reputations, strengthen your brand image, and unlock new doors of opportunity with the proven solutions Reputation Sciences has developed.
InternetReputation
As a business owner or individual, what people say about you in the digital environment matters. Your online reputation shapes public perception. A strong online reputation allows for steady personal or professional growth, while a negative reputation can stand in the way of your goals.
With so much at stake, InternetReputation.com can help you take charge of your online presence with a customized online reputation management (ORM) plan matched to your specific needs and goals. The company's reputation management professionals apply cutting-edge tools and strategies to establish a strong online reputation or to repair those damaged by negative online content. Their five-step process is proven to ensure long-term success. Build brand awareness, stand out in online searches, and position yourself in the best possible light with InternetReputation. As a top-rated ORM service provider, they have helped thousands of clients strengthen, repair, and defend their online reputations.
EraseMugshots
If you've ever been arrested for or charged with a crime, chances are your mugshots have been posted online. Other than removing mugshots online manually by yourself, you can also engage a professional to do it for you. Protect your privacy and preserve your online reputation with the complete mugshot removal services by EraseMugshots.
Many government agencies post mugshots on public websites. Data brokers and people finder sites scour the web, pulling public records and posting them onto dozens of third-party platforms. With the rise in popularity of mugshot websites, even a single mugshot can be found easily in an online search. Even if your charges were dropped or your record was expunged, these mugshots can come back to haunt you.
If someone searches for information about you, will they discover embarrassing arrest photos? EraseMugshots.com can help. They begin by conducting a thorough reputation analysis to pinpoint any public information that has the potential to damage your online reputation. Then, the company's removal experts work quickly to remove or suppress this information permanently.
InternetPrivacy
With cyber-crimes skyrocketing across the country, your online privacy is more important than ever. When your personal information is published on the web, criminals can use these details to stalk you, steal your identity, and create fraudulent financial accounts that result in billions of dollars in yearly losses. Protect your personal information and your family's online privacy today with InternetPrivacy.com.
People search websites have grown in popularity in recent years. InternetPrivacy targets over 70 search websites that publish and sell your personal information online. The company begins their privacy protection process with a detailed web scan to discover exposed data that can compromise your safety. Then, internet privacy experts work quickly to remove or suppress this information, building a ring of protection around you and your family members.
Analysis and information removal are only some of the company's many customized services, including ongoing surveillance and consulting. The company offers a free 30-day trial.
How a Reputation Management Company Can Help
Reputation management is a complex process — yet it is essential in the digital age. Unfortunately, too many companies try to "go it alone" and are less than thrilled with the outcome.
A reputation management company is your internet marketing partner, giving you access to the tools and strategies you need to stand out in your market. With a range of online reputation management services to choose from, your own company's online reputation can be made into a positive force — giving you the public perception you need to thrive.
Reputation services provided by leading reputation management firms pay big dividends, too. Companies that have established business listings, review profiles, and social media accounts earn higher revenues than their counterparts — as much as 58% more revenue, according to a small businesses study conducted by Womply. A dubious cheap online reputation management firm will definitely not be able to deliver the same results, so you should always prioritize the quality of the ORM services you engage in.
With that figure in mind, it's easy to see why reputation management companies can help you achieve your goals. With their help and with reputation management services tailored to your needs, you can dominate your market space.
We have a dedicated guide on the top 5 reputation management companies to consider if you're keen to engage with one.
Contact OnlineReputation Today
OnlineReputation is a leading online reputation management company. Offering a range of personalized digital reputation management services, our team of reputation consultants has worked with thousands of clients, helping them to build brand awareness, monitor their online reputations, and repair reputations damaged by negative information in search results.
To learn more about our digital reputation management services, including powerful social media management, review management, arrest record removals, and monitoring solutions for individuals and business owners, contact our team at 844-230-3803 for a free consultation.
In our guide below, learn about the best online reputation management companies and the services that set these online reputation …