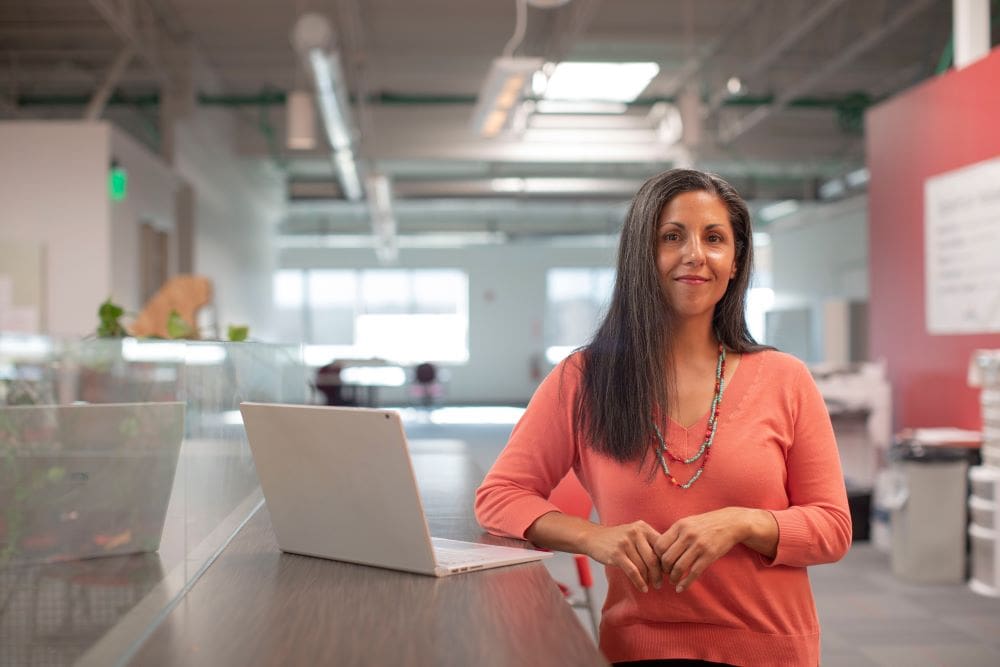 Online reputation management is one of the most important things that companies need to look into when it comes to maintaining a positive online reputation. When your reputation is on the line, and you need to clean up your online presence and online identity, there are multiple things you can do.
The top thing you need to consider is how your company appears in the search engine. As an owner of your company, you should also see how your personal name and personal accounts show up in the search engine results, too, as they can significantly impact your business.
If you have any bad stuff on any social media platforms, it's best to change your settings to private or consider what you post.
To strengthen your online presence, consider the following areas.
How do I delete my online footprint?
The best and fastest way to delete your online footprint is to hire an online reputation company, but you can do this on your own. It will just take a bit longer to achieve the results you're looking for, depending on how much you have on the search engines about yourself and your company.
First, if you have any online profiles that don't represent you the way you want the public to see, delete them immediately. If it's not possible to delete certain things, you should try and mark the accounts as private so nobody else can see them, especially your potential and current customers.
How do I clean up my reputation on Google?
Delete all of your online accounts or mark them as private so they don't show up in the Google search results.
You should also take control of your Google My Business account if you have not claimed ownership. 
If you see any negative Google reviews about your business, try to get it resolved with the customer. If you're able to comment, tell them you're sorry to hear they had a bad experience and you would like to talk to them, etc. that way you are not only helping them achieve a better experience, but you're showing the public that you care. Additionally, you can also consider removing negative news. 
How do I clear my social media presence?
If you don't want your social media presence showing up on search results, you can either delete them or go into your settings to make them private.
If they are old accounts and you aren't sure of the username information, you can get it sent to you via email by clicking "forgot password". If it's one of your old accounts that you've had for years and you don't remember the email associated with it, you could always reach out to the social media account platform and explain the situation. There are other methods they can usually use to identify you and manually delete your social media accounts.
However, if you decide to keep your social media or create new accounts, you can also use it to improve your reputation. 
How do I clear my online presence?
As a business owner, it's not in your best interest to clear your online presence completely. However, if you are looking to clear up any bad online stuff on your google accounts or social media accounts, you can easily delete your profile or change it to private so only your friends can see your private information.
How can I clean my name online?
If you don't have as much good stuff about you online as you'd like, you can change this. Let's say you have a lot of information on you in search engines. You can delete whatever you can. From there, you can push the bad stuff down further into the search engine results.
This can be through backlinks with popular blogs, getting your business into publications, and doing other similar marketing techniques.
How do I clean up my digital reputation?
Your digital reputation is critical to the livelihood of your business. If your digital footprint is negative, that takes your business down with you.
There are ways to clean up your online reputation. For example, make sure your business Facebook profile, Facebook posts, and all the relevant information that you share online regarding your business are all professional.
Keep your professional, business Facebook social media profiles separate from your real life, public Facebook profile, Instagram account, and any other account.
How do I clear my social media identity?
Thankfully, this can be a simple fix — You can delete your social media profiles. If it's more about people saying bad things about your business, you can try to get it removed. If they are spreading incorrect information about your business and acting in defamation against your business name, you can report them into your social media account.
Facebook and other platforms don't allow that type of slandering against businesses.
How do I fix my online reputation?
The best and fastest way to fix your online reputation is to work with an online reputation management company. However, this is not always possible for everyone. The best thing to do yourself is to get rid of as many negative things about you or your business as you can.
Start publishing some positive content online to push the bad stuff down further into the online search results. This is the best way to make sure your name shows up with good things when someone types your name on Google search and other search engines.
How can you clean up your profile?
You can start by completely changing your "about me" section, your Facebook profile image or Instagram account image. Whichever social media account you are trying to clean up, make sure the posts on your profile are not anything you wouldn't want associated with your business.
How do I view my online profile?
If you want to view your profile to see what it looks like in public mode, you can do this on Facebook by clicking on the three dots by your profile image. Next, you click "view as" and from their you click "public". Seeing how your profile looks to other people is important so you can ensure nothing is out there that you don't want the public seeing.
How much does Internet scrubbing cost?
The price for Internet scrubbing can vary depending on which company you use. The price is usually pretty inexpensive for all of the data it can change, update, and remove for you.
How do I remove my information from the Internet for free?
When you want to remove your information from the Internet search results for free, the first thing you can do that will make a major impact is opt out of people search sites and data brokers. Any old accounts you had from a decade ago or even from your teenage years would be worthwhile to delete.
Go through each account you want to keep and secure your privacy settings. Make sure everything you don't want the public having access to is set for family and friends to see only.
When you're on your search engines and browsers, check your privacy settings.
Can you pay someone to clean your social media?
You can pay an online reputation management company to clean up your social media accounts. This is a highly recommended investment in yourself and your business because they are experts and do this type of work every day.
Whether you don't want your current and potential customers seeing certain information, or maybe you don't want future employers to see some of your information, this is the best decision you can make to hide your private life online.
How do you clean up social media?
If you want to clean up your social media accounts by yourself, you need to get rid of old profiles and accounts you haven't used in years. Next, make sure all of your profile images are professional or at least something you wouldn't mind any professional acquaintances to see.
Check the posts you share online to ensure you don't have any inappropriate content that you wouldn't want either your customers or your hiring managers to see.
How do you keep an online presence clean?
Only post positive, professional things online. Make sure to always follow up with any negative remarks online about you or your business in a professional and friendly way. You don't have to follow up with the negativity in the same manner the reviewer was.
You can change someone's attitude and view of your business by trying to help solve the problem. Attempting to give someone a positive experience after they left a bad review about you will speak volumes about your customer service, and the world will see it as they see your response in the Google search results or on social media accounts.
What is a social media scrub?
A social media scrub is a process of deleting or hiding content from your social media accounts that could potentially harm your business. This includes anything from negative reviews to incriminating photos or posts.
A social media scrub is something any business can consider. Everyone gets bad things said about that at one point in their business journey. Having a method like social media scrubbing can be highly effective to erase anything you don't want on social media.
Why do I need a social media scrub?
If you're looking to protect your business reputation, a social media scrub is a must. In today's digital age, it's easier than ever for potential customers to find negative content about your business online. A social media scrub can help you clean up your online presence and make your business look more reputable.
It's okay if you don't know anything about this or know where to start with it. Online reputation management companies use this method all the time and would be the perfect source for doing this for you on their end. Having a professional do the social media scrubbing for you can ensure you that it is done correctly so you can focus on growing your business instead of worrying about anything negative on social media.
Why Should You Care About Cleaning Your Online Presence?
There are many reasons to want to clear your online presence, but some of the most important reasons are to protect your privacy, maintain your professionalism, and keep your personal life separate from your business life.
When you have a clean and professional online presence, it can help you build trust with potential customers and clients. It can also make you appear more credible and knowledgeable in your field.
If you have any negative or embarrassing content online, it can hurt your business reputation and may be difficult to remove. Clearing your online presence can help protect you from any of these consequences.
What Can You Publish to Boost Positive Content Online?
When you're looking to push the negative stuff about you and your business further down in the Google search, you can get yourself published in different popular blogs. You can work with an online reputation management company to help do this for you, so you don't have to worry about the maintenance.
The more time you have to focus on growing your business will be worthwhile in the end. Not to mention, when you work with a professional like this, they know exactly what to post online for you. They do this type of thing every day and know what works.
You can attempt this on your own but it may take longer due to trial and error along the way. When it comes to your business, it's worth the investment to get faster results and just hire the experts to get rid of all the online profiles and other information you don't want in the search engines.
Quick Tips to Maintain Your Online Presence Online
In addition to the tips above, there are a few other things you can do to help clean up our online presence and make it more positive.
First, be sure to use accurate and up-to-date information on all of your social media profiles. This includes your business name, address, phone number, and website. If you make any changes, be sure to update your social profiles right away.
Second, make sure your website is professional and looks good. It's important to have a website that represents your business and brand well. Not to mention, you want your website to make a good impression on your potential customers.
Be active on social media. Post consistent insightful and engaging content for your audience. Always respond to comments and questions. Doing these things will show your audience, customers, and potential customers that you genuinely care about their insight.
You can also create a group on social media for your business. The idea is to keep everyone engaged and release new information on your business and products or services. Having a private group on Facebook is an increasingly popular and highly successful marketing technique. Many brands have been able to sustain their customers through groups. The trick is to keep it a positive and fun place and keep everyone engaged.
Wrapping It Up
It's a good idea for any business to consider cleaning up its online presence. The truth is no business will experience a positive review every time. There are always going to be people and customers out there to find one negative thing and blast it on social media.
When you work with a reputation management company, they can catch things like this immediately. You can, too, through Google alerts, but the experts you work with can take care of the problem immediately before it even has a chance to create an impact on your company.
It's smart to delete any old social media content and profiles that you no longer use. The less information about you that people can get, the better. The only information they need to see is more positive aspects about you and your business.
If you're looking to improve your social media accounts and show up in Google search results with more positive information, be sure you work with an expert to clean up your online digital footprint for the best results, and so your business can thrive.
Click here to learn more about how we can help your small business with reputation management.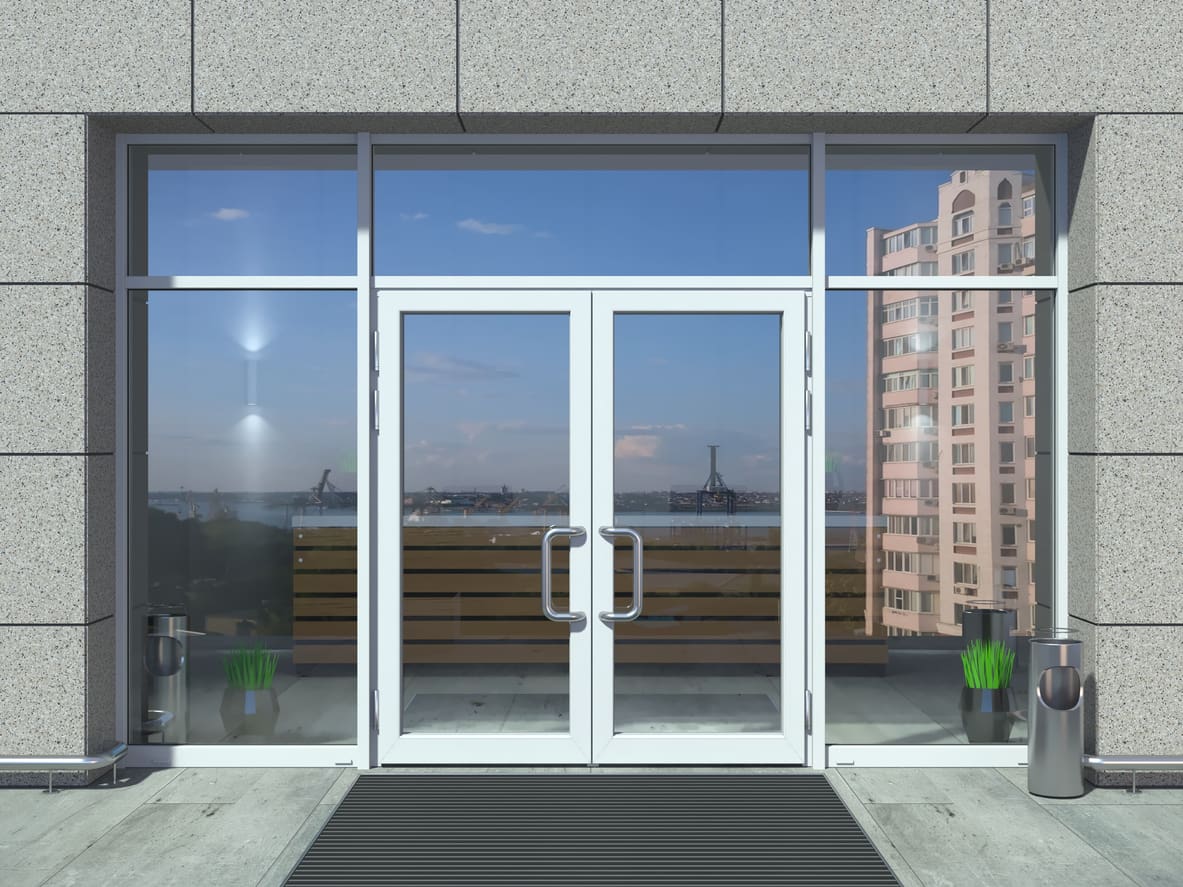 Your online presence needs to be tops to keep your reputation on point. Here's how to clean up your online presence to boost your rep.