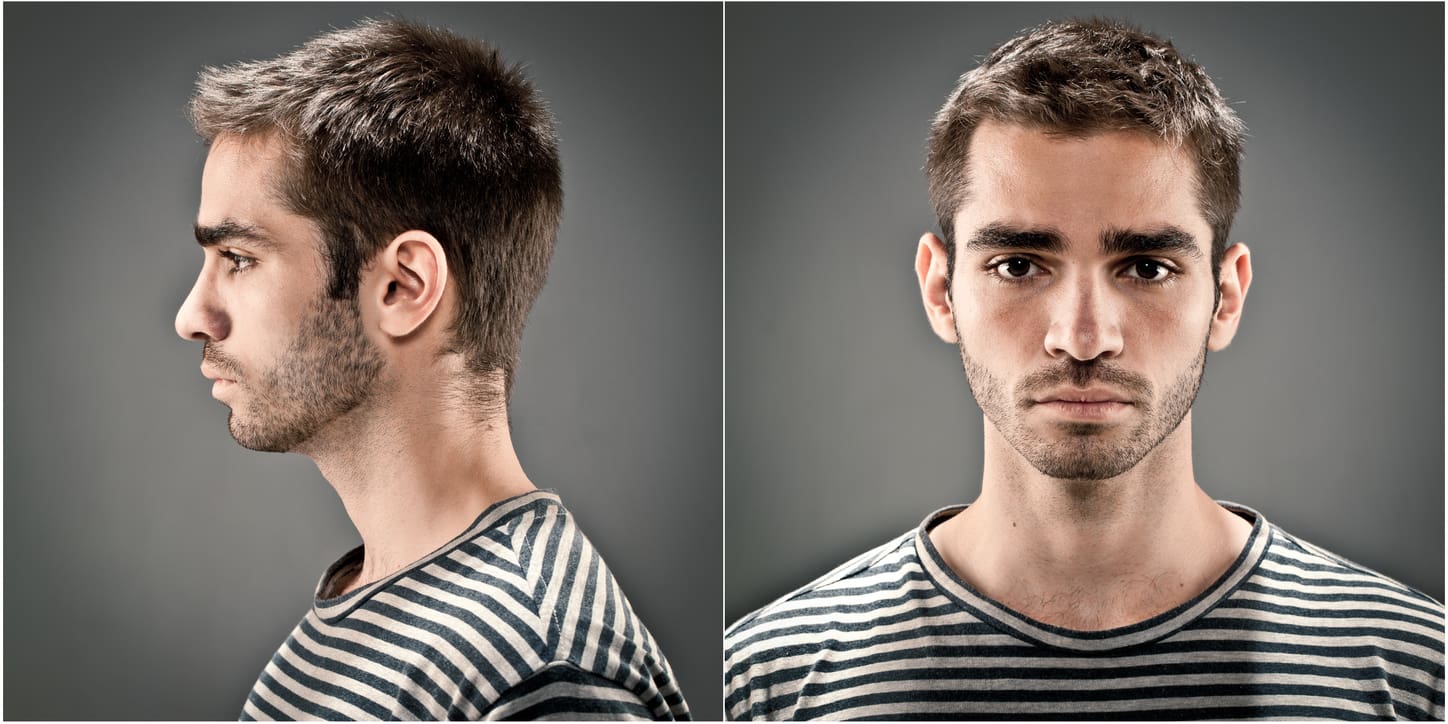 If you've ever wondered if you need a mugshot removal lawyer to get your mugshot removed from the internet, this guide is designed to answer all of your questions.
If you've ever been arrested or accused of a crime, chances are that booking photos were taken at some point after the arrest.
Arrest booking photographs are standard procedure for law enforcement agencies across the country. Those arrested or booked with criminal charges have their photographs taken. These photos are most commonly known as mugshots.
Even if you weren't convicted, or your charges were dropped, your mugshots can appear on websites across the internet. These embarrassing images can stand between you and your ability to achieve your personal and professional goals.
If you have mugshots online, mugshot removal is probably a service you've considered, especially if you're applying for a home or vehicle loan, a school admission, or searching for a new job.
The burning question is, "should I hire a mugshot removal attorney?"
In this guide, we will explore what a removal lawyer can do for you and the tactics they use to get your mugshots removed from the internet. Then, we will present a better alternative to hiring an expensive attorney.
When Your Mugshots are Online, Your Reputation is at Risk
We've all made mistakes in our lives. Sometimes, those mistakes involve getting arrested or being accused of criminal wrongdoing.
Mugshots are taken after every arrest for a criminal act, including accusations of domestic violence, drunk driving, trespassing, or fraud. Nearly every criminal case results in mugshots being taken and posted online.
If you have been arrested, your arrest record may appear on dozens — potentially hundreds — of different websites, including those operated by government agencies, people-finder sites, and other mugshot websites.
A quick Google search using your name can turn up these arrest records and photos. And, once your mugshots are online, they tend to stay online indefinitely.
Why is this so risky for your reputation?
People use the web every day to learn about others. Search results can tell a story — even if that story no longer reflects who you are.
Having your booking photo, arrest records, or other embarrassing information online can affect employment opportunities. These records can also keep you from:
Entering into a relationship with someone you met on a dating site.
Being approved for a real estate or vehicle loan.
Gaining acceptance into the college or university of your choice.
Securing a business license.
The major takeaway is this: online mugshots can keep you from reaching your goals.
Why is My Mugshot Online?
At this point, you're probably asking, "how did my mugshots get published online?"
There are three primary sources for mugshots on the internet:
Public Records
Court records — including arrest reports, criminal records, and mugshots – are posted by government offices based on a legal obligation by these agencies to make records available to the public. These obligations are sometimes referred to as "open public records" laws. Any time you deal with a government agency, official records of that interaction may become part of the public record. Typically, civil records and criminal records collected by federal, state, or local agencies are done so to comply with freedom of information act laws. For example, Florida law mandates that mugshots become publicly available after an arrest.
Once civil or criminal court records become part of the public record, the general public gains access to them. Anyone with access to a computer and the internet can quickly pull up embarrassing arrest booking photographs in search results, potentially putting your online reputation at risk.
Data Brokers
Once public court records and other information are posted to the web by government agencies, they tend to spread quickly. The culprits in this viral spread of sensitive information are "people finder" websites, sometimes called data brokers or "data aggregators."
Data brokers use automated tools to scrape publically-available records from government databases, then republish this information on their own websites. There are literally hundreds of these third-party sites, and they can be useful for locating information about someone you met in person or online.
Data brokers may provide free access to public information or charge a fee to get detailed reports. In either case, potential employers conducting a background check may be able to find your past — including arrest information, mugshots, and criminal histories — even if you were wrongfully arrested.
Mugshot Websites
Mugshot sites are much like data brokers by reposting public information — like your criminal record, court records, or online arrest records — found on government databases. Mugshot websites have become incredibly popular. Many of them started by posting celebrity mugshots, then expanded their offerings to include criminal charges of every average person who has been arrested or detained by law enforcement officials.
Some websites just post mug shots, while others include a person's criminal history, arrest and court records, or personal information. If one site gets your booking photos, they may suddenly appear on multiple websites.
These sites get so much traffic daily that your mugshot or arrest details may appear at the top of search engine results. In other words, they rank highly due to the tremendous amount of traffic they receive. Search engines love mugshot publishers, and the rankings reflect this.
Imagine if a prospective employer or loan officer were to stumble across these embarrassing records or your booking photo. With employment opportunities and other goals at risk, wouldn't you want that information removed?
How Can I Get My Mugshot Removed from the Internet?
Now that we've learned why mugshots are so risky and how they wound up all over the web, it's time to take a deep dive into mugshot removal.
There are three ways you can get mugshots removed from the internet:
Doing it yourself
Hiring a legal professional
Hiring a mugshot removal service provider
Doing it yourself seems to be the most popular "first attempt" at getting mugshots removed from the internet. Unfortunately, the mugshot removal process is time-consuming, challenging, and ultimately frustrating for most of the people who try this method. Consider that there are hundreds of mugshot websites out there, and even if you could remove mugshots from most of the sites, there are still others out there. Once mugshots are removed from one site, they may pop up on another, leading to an online version of "Whack-a-Mole."
Hiring legal professionals, such as mugshot removal attorneys, is the next potential solution. Law offices across the country specialize in this mugshot removal service, and attorneys have the legal experience needed to get the job done. Unfortunately, mugshot removal law is complex; and the costs associated with mugshot removal can be prohibitive. In other words, hiring an attorney can be extremely expensive.
Finally, there is the mugshot removal service. Service providers, including online reputation management professionals and specialized mugshot removal websites, use many of the same strategies as attorneys, yet can remove mugshots once and for all at a fraction of the cost of hiring a law office to do this complex process for you. This is arguably the most cost-effective and efficient mugshot removal method overall.
Legal Strategies for Mugshot Removal
No matter which direction you choose when it comes to getting your mugshots removed from the internet, there are three key legal strategies available. These strategies may be used by your removal attorney, a removal service, or by yourself when you're making a removal request to the many websites hosting your embarrassing arrest records and booking photos.
The three legal strategies include:
DMCA Takedown Notices
Signed into U.S. law in 1998, the Digital Millenium Copyright Act (DMCA) strengthens copyright laws on the internet. Specifically, it criminalizes the production and sharing of products, services, and technologies designed to circumvent copyright protections, such as Digital Rights Management (DRM).
You or your attorney can file a DMCA takedown request related to your online mugshot.
Terms of Service Violations
Similar to a DMCA takedown notice, you or your attorney can claim that your mugshot online violates the hosting websites' terms of service (ToS). The key here is that many websites are hosted by Internet Service Providers (ISPs), and these ISPs often have strict terms of service related to posting or distributing harmful, defamatory, or false content.
If you've had your records expunged, or criminal charges have been dropped — yet your mugshot is still online — a Terms of Service takedown demand letter stating your interest in removal can be a great option. These demand letters are typically sent by registered mail.
Court Expungements
Expungement, also known as expunction,  is the court-ordered process whereby a person's arrest report, criminal records, or mugshot images are removed from public records. In essence, an expungement is a form of setting aside a criminal conviction.
Your or your criminal defense attorney can apply to have records expunged or your case sealed. Typically, this request is made via court order to the Clerk of Courts. Once your request for expungement has been granted, your online mugshot can be removed from public records databases. From there, mugshot removal websites must also remove mugshots or face civil penalties or other legal ramifications.
Should I Hire a Mugshot Removal Attorney?
Mugshots tend to stay online unless you take steps to have them removed.
If you have been unsuccessful in getting your mugshot removed from the digital environment, hiring an attorney is certainly a valid option.
Frankly, attorneys specializing in mugshot removal know how to make a removal request that meets recordkeeping requirements. Another benefit of hiring a legal professional is that they have a deep familiarity with mugshot laws, including Florida law and the laws in other states.
They may also be aware of any new law that references mugshot removal websites and their legal obligations when presented with a removal request. Many of the attorneys working in the mugshot removal field were in criminal defense and have a keen understanding of how damaging a mugshot can be to one's personal or professional life.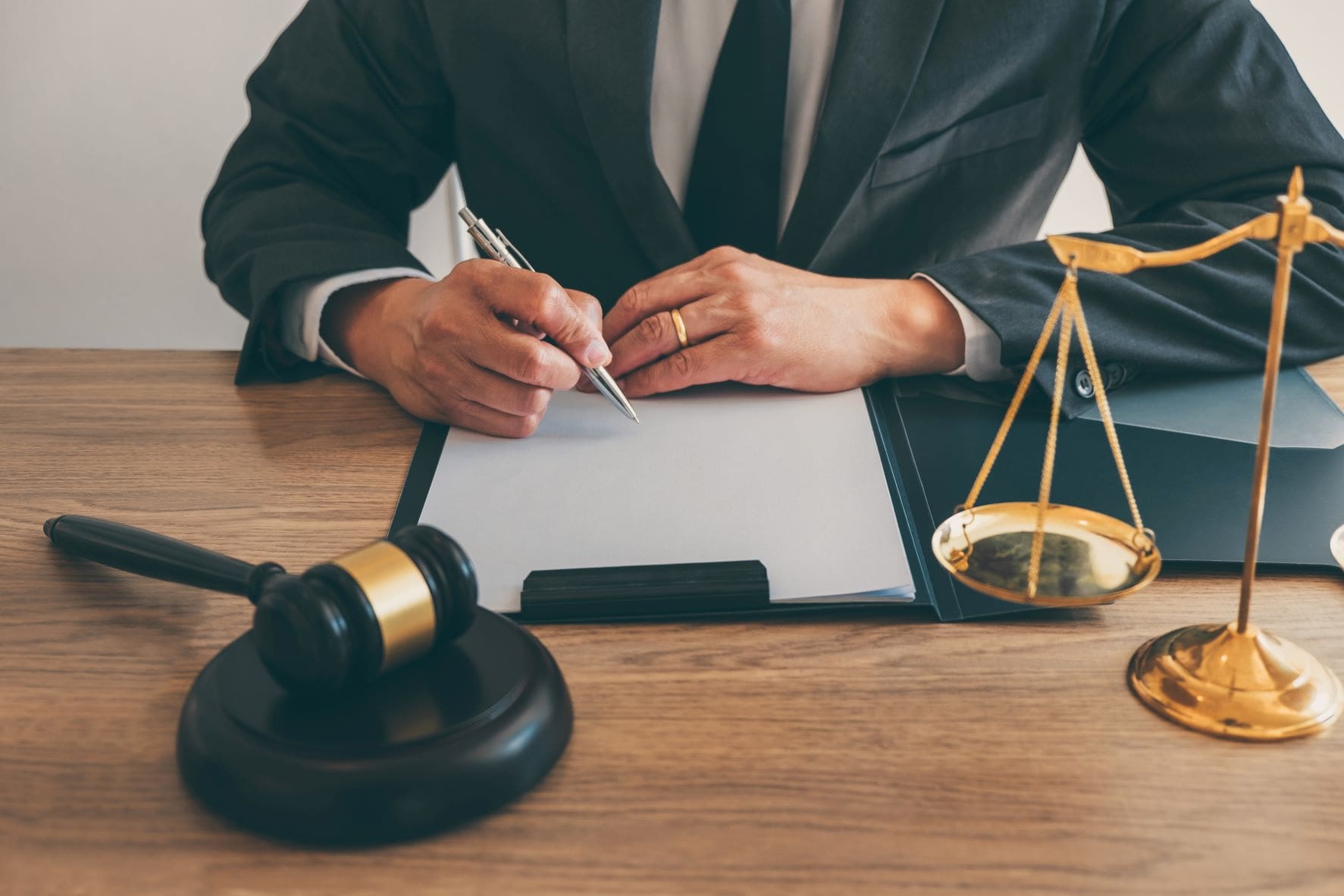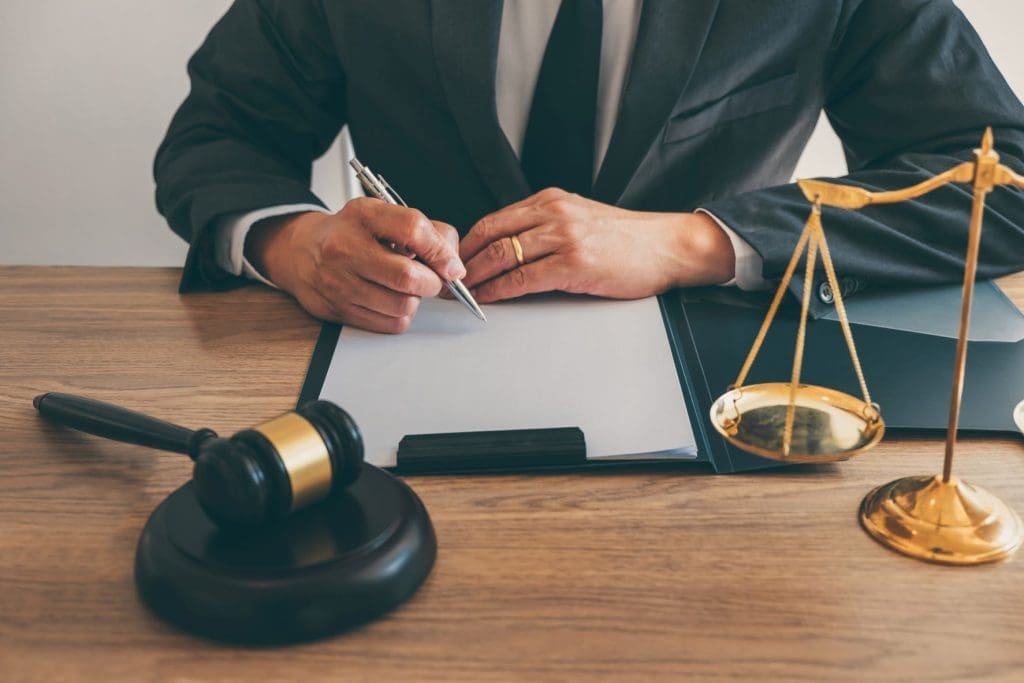 A Leading Alternative: Mugshot Removal Services
While a mugshot removal lawyer is a great option, not everyone can afford the services of a specialized legal office.
For these people, mugshot removal services are another great way to have your booking images taken down from the web once and for all.
Mugshot removal teams, including online reputation management agencies and specialized services, use a range of legal strategies and methods. Content removal is one method, while content suppression is another when certain mugshot hosting sites cannot or will not agree to take down the images.
Mugshot removal companies offer customized services, often at a fraction of the steep fees charged by mugshot removal lawyers. Same results, less cost — that's a win!
In addition to helping you get mugshots removed from the web, an agency that focuses on reputation management can also help you restore your digital footprint, erasing any record of the mistakes you have made in your past. With a strong and positive online reputation, you can regain trust between yourself and others while positioning yourself to achieve your goals.
Contact OnlineReputation Today
OnlineReputation is a leader in information resources for the online reputation management industry. Our guides provide the details you need to make informed decisions about choosing the right services for your reputational needs, including services related to mugshot removal.
Wiping your mugshot from the internet can be a complex and frustrating process. Our guides to mugshot removal law by state, mugshot removal in Florida, and many other information resources make it easy to understand your options, empowering you to make smart decisions.
To learn more about mugshot removal options, contact our office today at 844-230-3803 for a free consultation.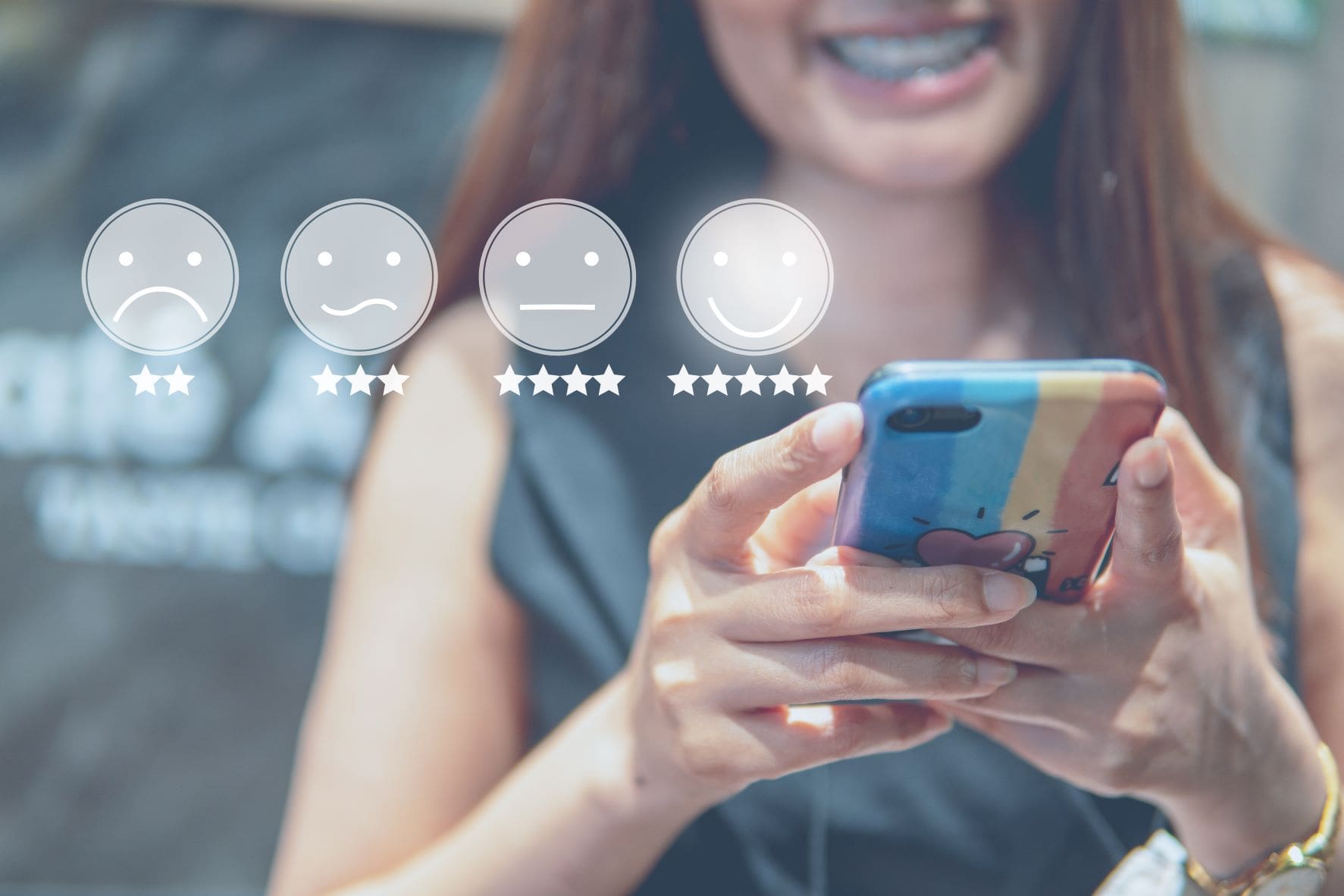 If you've ever wondered if you need a mugshot removal lawyer to get your mugshot removed from the internet, this …