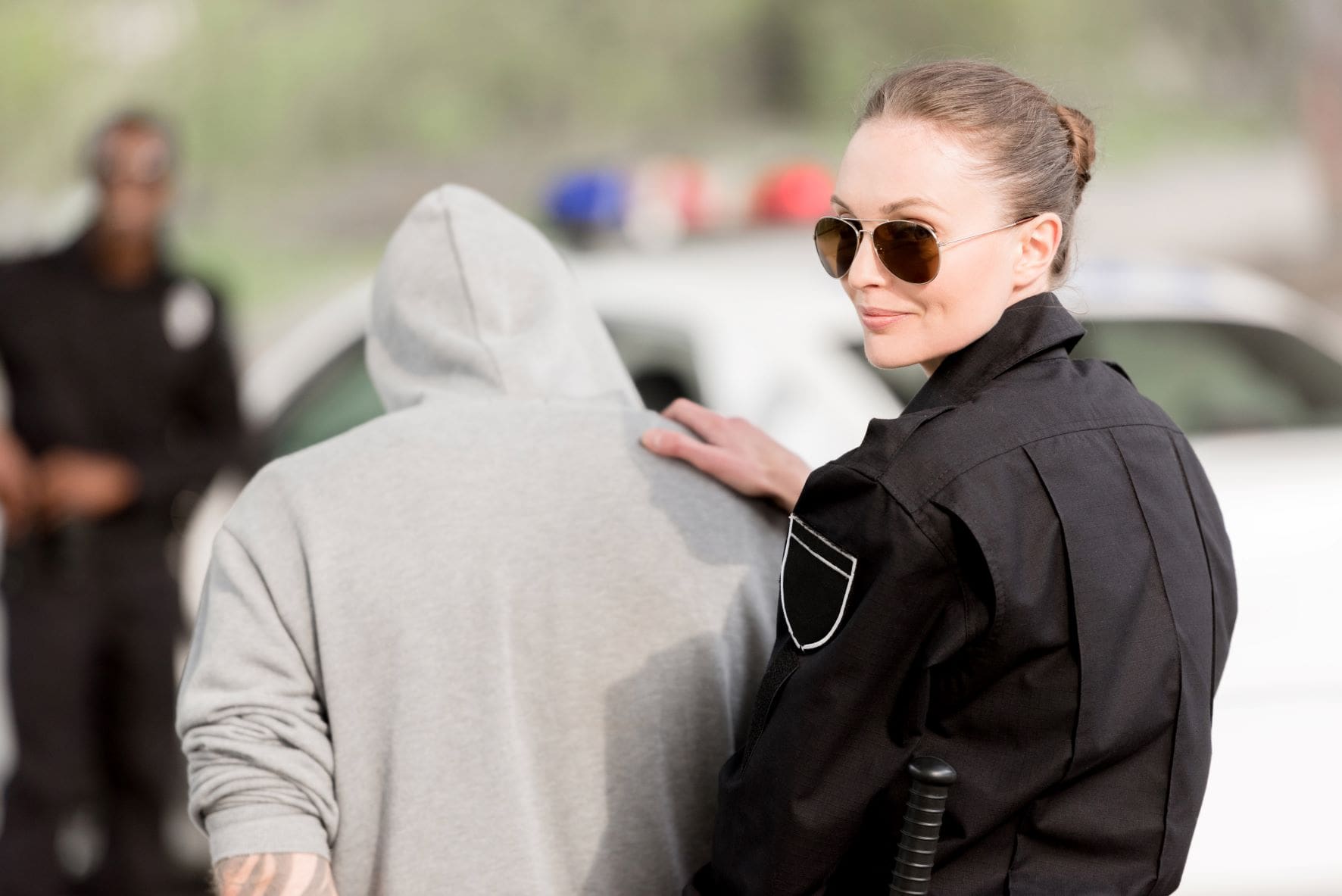 How long do mugshots stay online? In our guide below, learn how mugshots get online, why they tend to stay online, and how to remove mugshots once and for all.
If you've ever been arrested — even for a crime you didn't commit — you may have been subjected to getting your photo taken. Law enforcement agencies document arrests with arrest photos, sometimes known as booking photos or more commonly referred to as mugshots.
Once your mugshot is taken, your arrest photo gains a life of its own, appearing on literally dozens of mugshot websites and so-called "people finder" sites.
Online mugshots can damage your reputation and may prevent you from reaching your personal or professional goals. How long do mugshots stay online, and what can you do about them?
Our guide will answer all of your questions about mugshots, including why your arrest photos are on the web and how to choose a mugshot removal service.
Police booking photos and mugshots don't have to rule over your life — if you're ready to protect your personal privacy and restore your reputation, let's learn how to get mugshots removed from the digital environment.
Law Enforcement Agencies and Mugshots
When someone is arrested, police or other law agencies take arrest photos for a clear law enforcement purpose. Every mugshot helps law enforcement identify criminals and serves as part of the public record of the police/criminal interaction.
Most agencies are required to record and share every arrest photo taken. If you've been charged with a crime, your own mugshot may be found online in Google search engine results.
Mugshots Posted Publicly Can Damage Your Reputation
People use the web every day to learn about people and places near them. Google and other popular search engines like Bing or Yahoo are also used to conduct informal background checks.
Think about what would happen if you applied for a job, a loan, or a school admission and someone were to find your mugshots online. That person finding your mugshot in search results might associate you with criminal behavior, even if you were cleared of charges or had been arrested accidentally. These images have the effect of potentially wreaking permanent havoc to your ability to seek new opportunities in life and career.
Posting mugshots online has ruined many people's chances of achieving their goals. With an embarrassing mugshot floating around on the web, you may miss out on the opportunities you need to reach success.
With so much on the line, can you afford to have mugshots stay online forever? Chances are you want to do something about it. We'll address mugshot removal in a later section.
A Chilling Example of How Mugshots Can Do Damage
Don't believe that mugshot websites can harm a person's reputation? If not, consider the following story:
In 2020, Maricopa County resident Julie Levitch went to her boyfriend's house to return his cellphone. His doorbell was broken, and Ms. Levitch attempted to knock on the glass, breaking it.
A neighbor heard breaking glass and called the police to report a crime being committed. The Phoenix police arrived, and officers arrested Levitch. She spent the night in jail and was subsequently released after experiencing harassment and solitary confinement. Eventually, her charges of criminal mischief were dropped.
Ms. Levitch filed a lawsuit against the Maricopa County Sheriff's Office, alleging the county jail published photos of her arrest. Local news outlets also posted her booking photos online. In pending litigation, the county jail and the Sheriff's Office allege no wrongdoing, claiming they were bound by laws requiring publication of the mugshots.
Just like many law enforcement agencies, mugshots taken during the booking process are published online. Even though Ms. Levitch was not proven guilty — in fact, her charges were dropped altogether — she suffered irreparable harm to her reputation.
How Did My Criminal Records and Mugshots Get Posted to the Web?
Three primary sources publish mugshots on the internet:
Public Records
Court records — including arrest reports, criminal records, and mugshots – are posted by government offices based on a legal obligation by these agencies to make records available to the public. These obligations are sometimes referred to as "open records" law. Police release mugshots once the arrested person is booked and processed.
Any time you deal with a government agency, official records of that interaction may become part of the public record. Typically, civil records and arrest records collected by federal, state, or local agencies are collected and shared in response to public records laws enacted by local and state governments. Nearly every agency involved in capturing and processing criminals publishes arrest photos online as part of the public record.
Data Brokers and Data Aggregators
Once public court records and other information are collected and distributed by government agencies in the digital environment, they tend to spread quickly. The culprits in this viral spread of sensitive information are "people finder" websites, sometimes called data brokers or "data aggregators."
Data brokers use automated tools to scrape publically-available records from government databases, then republish this information on their own websites. There are literally hundreds of these third-party sites, and they can be useful for locating information about someone you met in person or online.
Data brokers may provide free access to public information, or they may charge a fee for individuals to gain access to records. In either case, potential employers conducting a background check may be able to find your past — including arrest information, mugshots, and criminal histories — even if you were wrongfully arrested.
Mugshot Websites
Mugshot sites are much like data brokers by reposting public information — like your criminal record, court records, or online arrest records — found on government databases. Mugshot websites have become incredibly popular. Many of them started by posting celebrity mugshots, then expanded their offerings to include criminal charges of every average person who has been arrested or detained by law enforcement officials.
Some websites only post mug shots, while others include a person's criminal history, arrest and court records, or private information. If one site gets your booking photos, those mugshots may suddenly appear on multiple websites.
The internet loves crime stories, making mugshot websites incredibly popular. Because these sites are so popular and get so much web traffic, they tend to rank at or near the top of search results. Google Ads or other advertisements placed on these sites rake in money, giving site owners the incentive to keep posting booking photos — even of innocent people.
One mugshot can start the ball rolling; before you know it, other mugshot websites pick up your embarrassing arrest photo. In no time, your reputation will be damaged, and you may struggle to restore trust between you and others.
A Word About Other Mugshot Sources
In addition to the three primary sources above, there are several other potential sources of mugshots that bear mention.
Many news outlets publish mugshots as part of the evening news. News media loves a juicy story about crime, so mugshots are a way to get people to tune in.
Social media creates a buzz whenever someone famous is arrested and charged with a crime. Even if the only evidence is circumstantial, executives and celebrities are at the mercy of the justice system and may have their embarrassing images shared on social platforms like Twitter, Facebook, and Instagram.
It can be argued that posting mugshots online undermine basic protections of privacy — a person charged with a crime — even something as minor as misdemeanor criminal damage — may face a "trial of the public" in search engines and other online sources.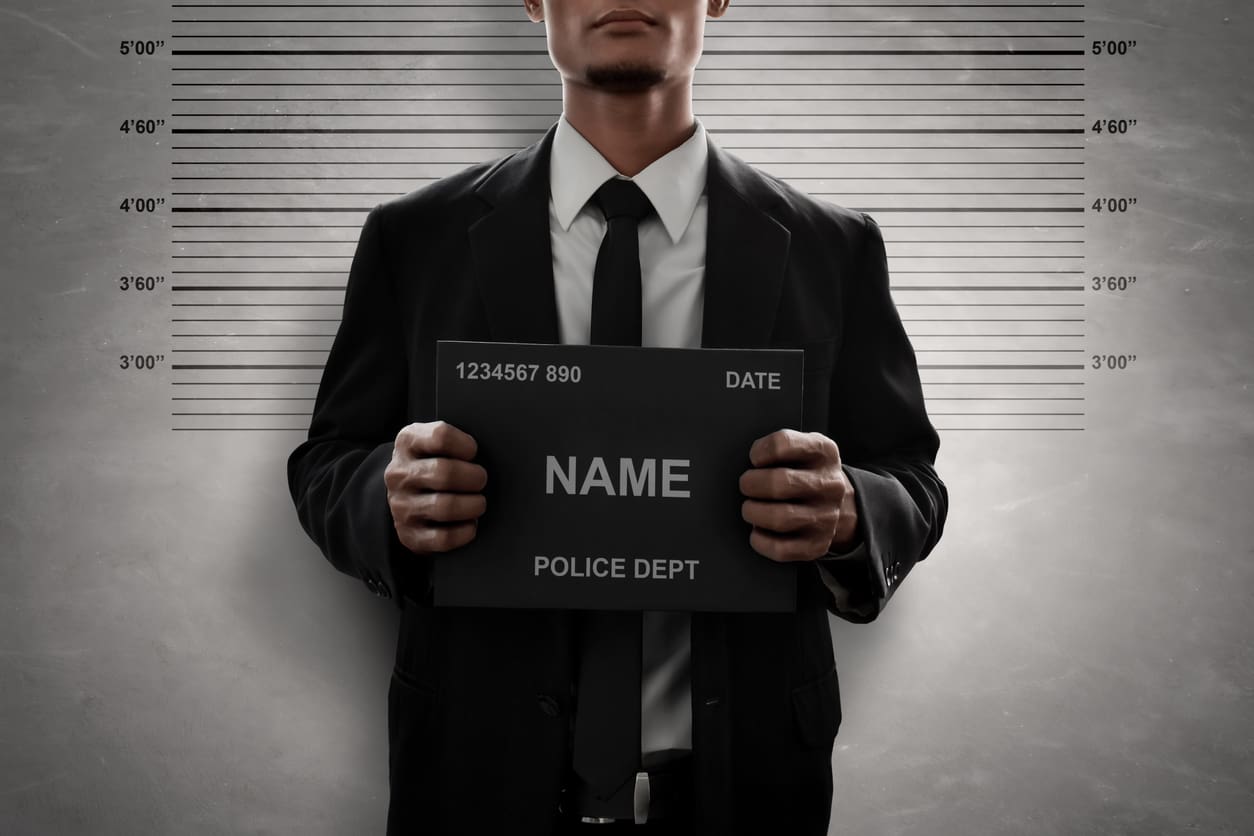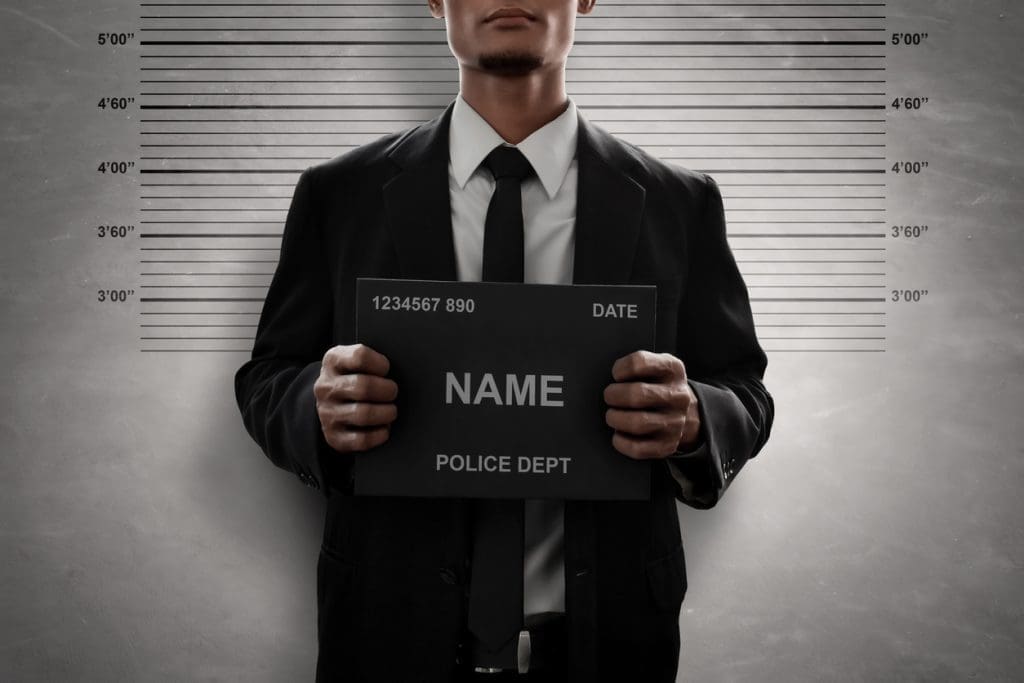 Mugshot Online? It Will Stay Online Until You Do Something About it
So, how long do mugshots stay online anyway? That depends.
You may have heard the saying, "if it's on the web, it's permanent." When a mugshot gets posted, it will stay online until you take the time and effort needed to remove it. Mugshot websites earn money from paid advertising; thanks to the incredible amount of traffic these sites receive, they love the buzz created when embarrassing photos and mugshots are posted.
And, even if you could get your mugshot removed from one site, that same photo may be posted on dozens or even hundreds of other sites. In simple terms, once your mugshot is posted to mugshot websites, it will stick around for a LONG time unless you're ready to do what you need to get it taken down.
Removing a Mugshot Online
How long do mugshots stay online? They will remain there until you begin the process of removal.
There are three potential ways to get your mugshot taken down:
Reach out to mugshot websites
Find out where your mugshot is posted online, then contact each site owner to request removal. Most mugshot websites will honor removal requests, provided the requester can demonstrate a specific reason or government documents that show your charges were dropped.
Expunge your criminal history
Expungement, also known as expunction,  is the court-ordered process whereby a person's arrest report, criminal record, or mugshot images are removed from public records. In essence, an expungement is a form of setting aside a criminal conviction.
You or your attorney can apply to have records expunged or your case sealed. Typically, this request is made via court order to the Clerk of Courts. Once your request for expungement has been granted, your online mugshot can be removed from public records databases. From there, the law requires mugshot websites to remove mugshots or face civil penalties like fines or loss of service.
Hire a mugshot removal company
While there are hundreds of mugshot removal websites claiming to offer services — even a courtesy removal service — the leading mugshot removal companies use proven strategies to get your booking photos taken down once and for all.
These removal services may use a range of tools, including:
Formal requests for removal
Digital Millenium Copyright Act (DMCA) takedown notices
Terms of Service (ToS) violation notices to internet service providers (ISPs)
Some of the best mugshot removal companies also use proven online reputation management strategies to not only remove mugshots but to restore the damaged reputations their clients experienced. With comprehensive services like these, a person can clear his or her name and once again be proud of their digital footprint.
If you are keen to engage a professional company to do it for you, check out the price of mugshot removal services first.
Contact OnlineReputation Today
OnlineReputation is a leader in information resources for the online reputation management industry. Our guides provide the details you need to make informed decisions about choosing the right services for your reputational needs, including services related to mugshot removal.
Wiping your mugshot from the internet can be a complex and frustrating process. Our guides to mugshot removal law by state, mugshot removal in Florida, and many other information resources make it easy to understand your options, empowering you to make smart decisions.
To learn more about mugshot removal options, contact our office today at 844-230-3803 for a free consultation.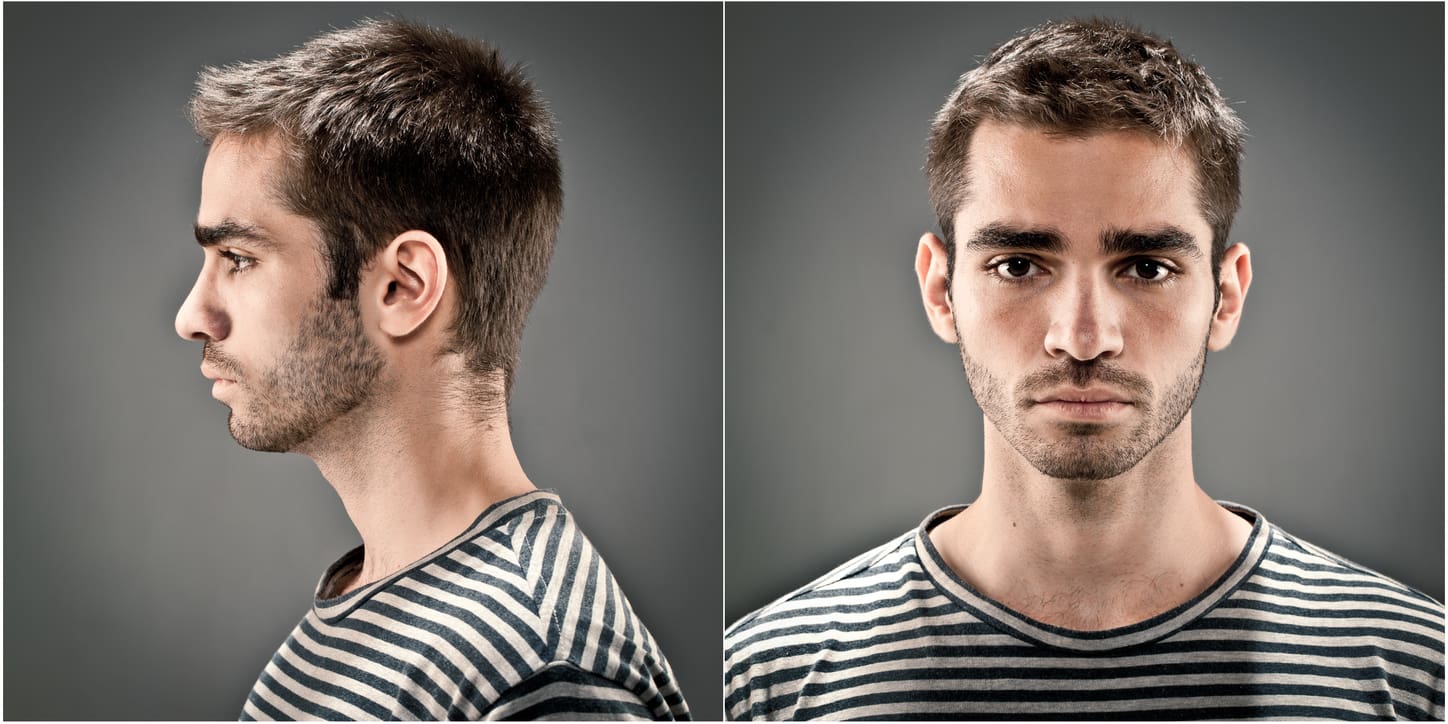 How long do mugshots stay online? In our guide below, learn how mugshots get online, why they tend to stay …