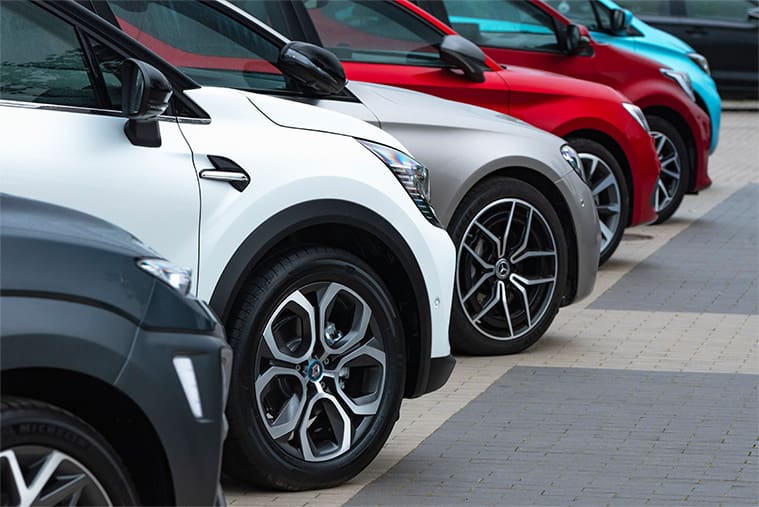 Reputation management for car dealerships is more important than ever. In previous years it didn't mean anything for a dealership if a customer left with a positive or negative experience, as long as they made a sale. Now with the internet in play and it being easier than ever for anyone to post anonymous reviews online, any car dealership could quickly fall victim to their own online reputation, especially if they do not have the most important online reputation management services in place.
The reputation of your dealership means everything because the average person absolutely despises the thought of having to go to a dealership in the first place. Even just the thought of having to go to a dealership to negotiate pricing on a car is enough to stress a potential customer out. When you throw in the prior research that individuals are now doing online before visiting any type of local business, what they find in the search results for your name can quickly alter their decision whether they stop by your location of business or not.
So what's a car dealership to do?
There are plenty of ways dealerships can start taking control of their online reputation by not only first caring about their customers, but also making sure they have an online reputation management plan in place to clean up any existing issues while also preparing for anything that may arise in the future.
Monitor, Repair and Respond to Negative Online Reviews
The internet has completely changed everything for car dealerships. Now anyone can look up the price of a car, what others are paying and the feedback and experiences from other customers at your location. With that being said, not knowing what is being said about your brand and business online could be detrimental to your dealership business.
It's extremely important for your business to monitor, track, repair and respond to all negative complaints, as they will be much harder for you to address and remove, as nearly all of them are anonymous and on sites that are outside of your control.
A 2013 Local Consumer Review Survey from BrightLocal reports that 79% of consumers trust online reviews as much as personal recommendations.
Sites like Google Local, RipOffReport and PissedConsumer are havens for negative reviews and complaints for local dealerships… and once reviews go live to these sites, it's extremely hard for them to be removed.
Once you take the time to monitor what people are saying about your brand, it's then time to try and repair whatever damage has been done. You may not be able to remove what is already out there, but you can follow up with these unhappy customers directly and try to fix any recurring issues so the same complaints aren't becoming a recurring theme online.
Negative content and online reviews are the biggest problem for car dealerships around the world. One of the best ways to control how people are finding these reviews, is to actually control what is appearing in the search results for your name and business.
Control the Search Results Around Your Dealership Name: Reputation Management for Car Dealerships
When someone searches for your local dealership online, what will they find? In most cases, your social profiles, review sites and possibly their own company web site will rank. Ideally you would like to "own" the whole first page of Google for your brand name — as this would allow you to control what people find when they search for your name online.
To own the main page of the search results for your dealership name, you should have a main web site, a blog and social profiles on Twitter, Facebook and LinkedIn. These properties alone should allow you to rank for multiple listings on the first page. For the remaining listings on the main page, you can try and get your business featured on other high authority sites that may rank for your name. By linking your own sites and social profiles to these additional articles, it will help them continually rank higher in the search rankings.
Promote Positive Reviews and Highlights of Your Brand
Now that we covered two very important aspects of managing your car dealerships online reputation (reviews and search results), we can now discuss how to use each of them to your advantage.
Positive reviews mean everything — however, they aren't going to come easy. Sure, you can ask customers for reviews and even hand them a card on where to go and how to do it, but most will forget.
This means you need to highlight the positive reviews that you've already received. You can do this by posting them to your web site or blog, or sharing them in any news or media press that you might receive as well.
Along with using your positive reviews to your advantage, you should also be highlighting any of your company success and outreach as well. For example, how is your business contributing to your town or city, donating to location charities or hiring staff in your area? All of these key points can be used to further improve your reputation online — especially if you take the time to ask for news and media coverage (as these news sites will probably rank high in Google for your name or business).
Your Car Dealership is Important — Treat Your Online Reputation the Same Way
As the owner of your own car dealership, you know your audience and business all too well. Don't let anonymous complaints or defamation from other competitor dealerships get in your way.
Implement these best practices covered in this article and take control over your online reputation today.
Reputation management for car dealerships is more important than ever. In previous years it didn't mean anything for a dealership …