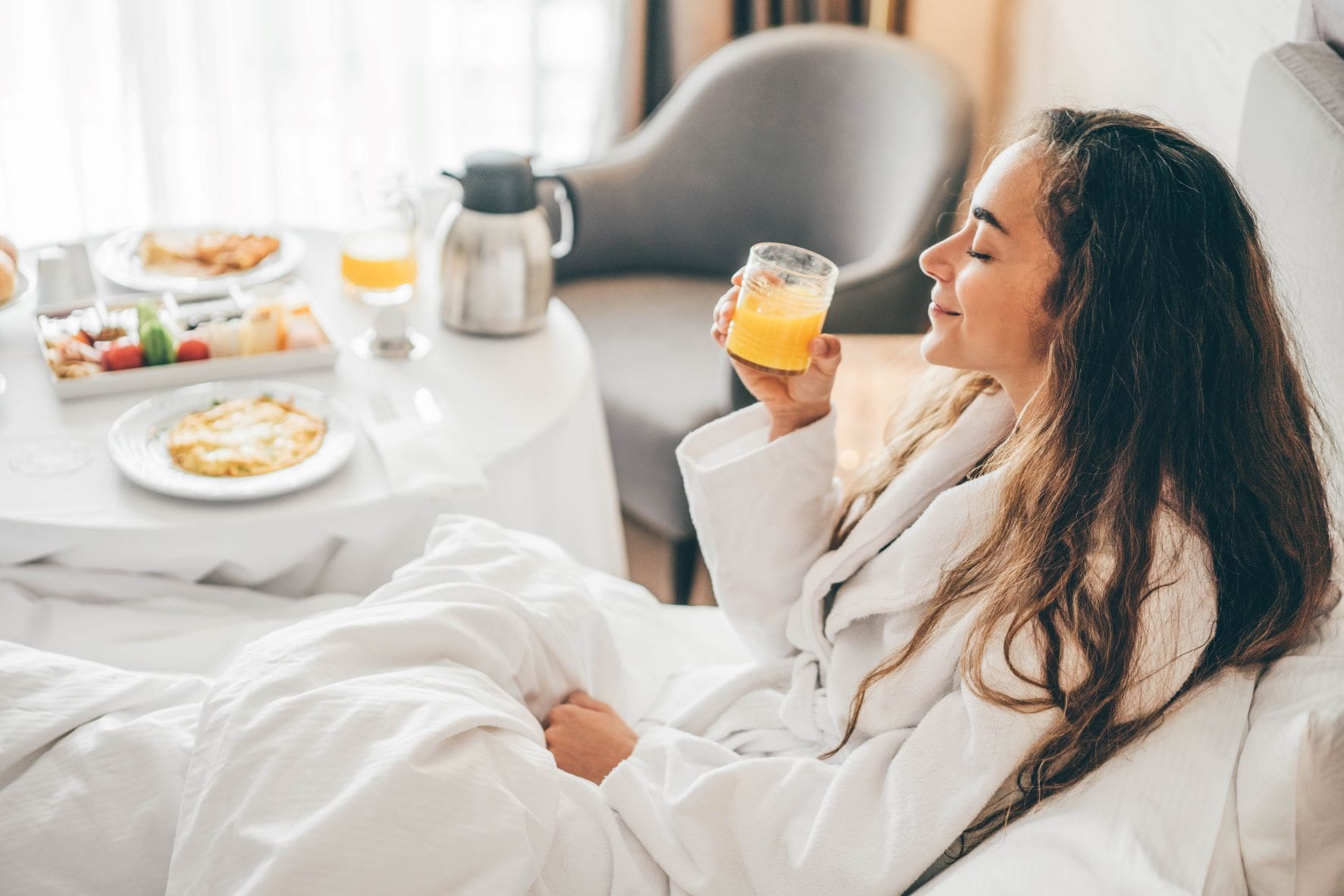 Your hotel's online reputation is essential. With hospitality reputation management, you can control the digital narrative and drive business growth.
Business owners in the hospitality and hotel sector face many challenges as they work to deliver superior guest experiences.
One challenge that stands out is the quality of your hotel's reputation. Obviously, a positive online reputation is a key driver for attracting new guests, standing out from the competition, and increasing revenue.
In our guide to effective hotel reputation management, we'll present the details you need to take charge of your reputation, allowing you to achieve your goals as a business owner. From reputation management software to leveraging social media platforms to your advantage, our guide offers insights and actionable intelligence that serves as an extension to your digital marketing campaigns.
Ready to build and maintain a good reputation for your hotel, inn, or short-term rental in the digital world? Let's get started!
How is Your Hotel's Online Reputation?
How is your hotel's digital reputation? Do you have positive reviews, or is negative information like negative customer feedback or poor ratings holding you back?
Run a Google search using your hotel's name and see what the results tell you. If positive feedback dominates the search results, chances are your reputation is solid. If, on the other hand, negative reviews and damaging information left by past guests stands out in search results, you may be missing out on opportunities to thrive in your industry.
It cannot be overstated that your reputation is one of the most valuable assets you possess. How you are perceived online can help — or hinder — your brand image. A positive reputation directly translates into more direct bookings, a steady stream of new guests, and a boost in revenue.
A negative reputation built from negative feedback and low levels of guest satisfaction has the potential to result in lost revenue and fewer bookings. In simple terms, the reputation of your establishment directly affects how travelers perceive you.
Do you want potential guests to flock to your hotel? If the answer to that question is "yes," continue reading for information about how to build a powerful reputation management strategy for your hotel or inn.
Why Online Reviews Influence Public Perceptions About Your Business
Did you know that online reviews are some of the first tidbits of information people read before making decisions on whether or not to book a stay at your hotel?
In fact, about 95% of all consumers across industries read Google reviews or reviews on other popular review sites before making purchasing decisions. It's no secret that online reviews have the potential to make — or break — your business.
Positive Reviews
How important are positive reviews? Consider:
93% of consumers in a brief feedback survey indicated that good reviews influenced their choice of hotel.
Good reviews lead to higher revenue; on average, customers spend about 31% more on a business with glowing reviews and testimonials left by guests.
Great customer feedback helps hospitality businesses stand out more in online searches; search engines favor businesses with great review profiles and 5-star ratings in search rankings.
Negative Reviews
If great reviews help build success, what can negative reviews do to your bottom line? As you might imagine, bad reviews can damage more than your revenue stream; they can also cause reputational damage that is difficult to overcome without a specialized reputation management strategy.
Only 13% of consumers will consider doing business with a company with 1- or 2-star ratings on Google reviews.
94% of potential customers indicate that unflattering reviews or negative comments have convinced them to avoid a business altogether. A single scathing guest review can begin to damage the business reputation you've worked so hard to build.
One negative review can result in as much as a 22% loss of customers. If three or more poor reviews appear in search results, the potential for lost customers jumps to nearly 60%.
Star ratings influence revenue streams; every decrease in your hotel's rating results in 5-9% lost revenue.
Online reviews are so important that review management is an essential aspect of integrated reputation management for hotels. We'll share more details about managing your review profiles in a later section.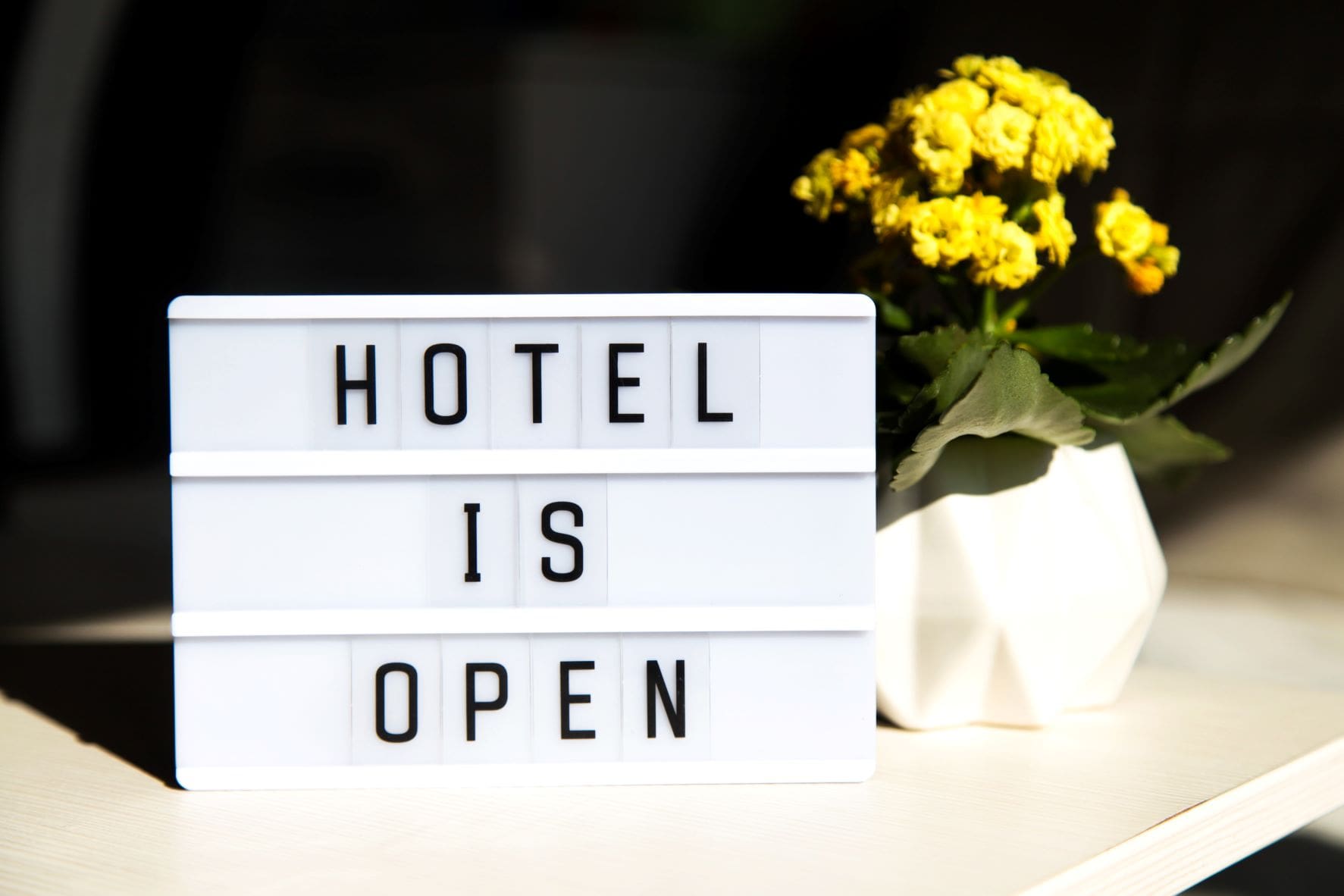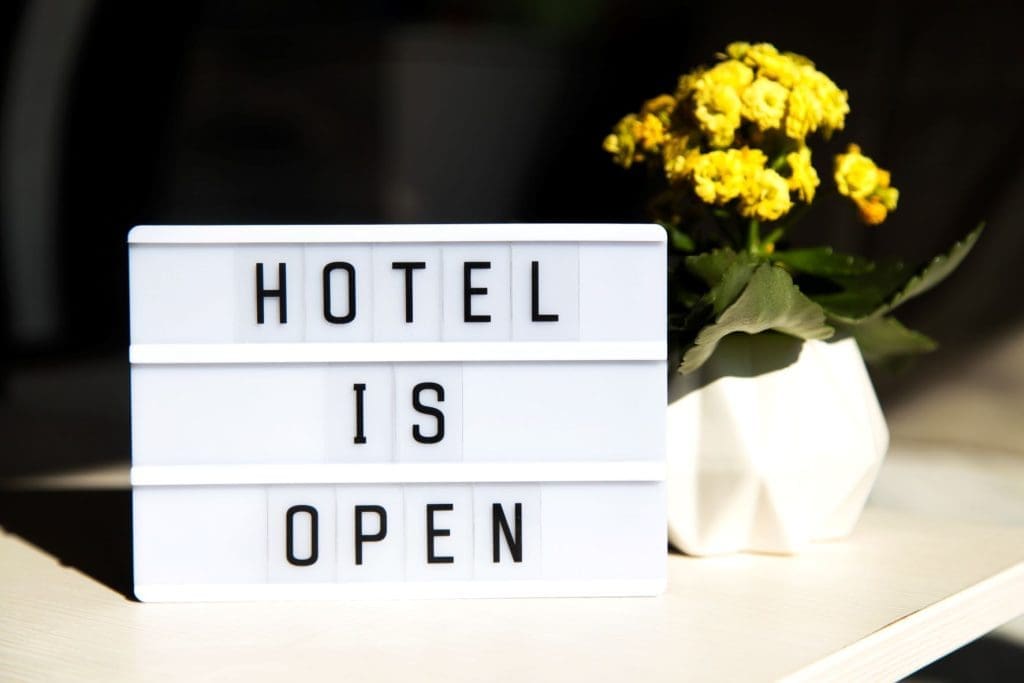 Hospitality Reputation Management: An Overview
Online reputation management (ORM) is a set of tools and strategies designed to shape the digital narrative of your business in the online environment. Incorporating ORM into your digital marketing efforts offers a huge competitive advantage, giving you the visibility and authority to stand out in your industry.
A reputation management company may offer services like:
Online review management
Search engine optimization (SEO)
Local SEO
Branding
Public relations
Crisis management
Pay-per-click (PPC) advertising management
Negative content removal
Social media management
Google My Business/Google Business Profile management
Because every business is different, each will have distinct goals and needs. Online reputation management tools are not always "one size fits all," necessitating a tailored approach.
Essential Tools for Maintaining a Good Online Reputation for Your Hospitality Business
Hotel reputation management is unique. While many of the wide range of online reputation management services apply to hotels, there are a few tools that stand out for their importance and benefits.
Let's take a closer look at each of these "essential" hotel reputation management services:
Review Management
Prospective guests read reviews before picking up the phone to book a stay at your hotel. What do your review profiles say about your business in the hotel industry? Are you attracting new customers — or are your bad reviews sending customers to your competition?
First, ORM professionals create online profiles on popular review platforms like Tripadvisor, Booking, Orbitz, Expedia, and more. Then, four components of the management process take over:
Review monitoring — this component gives hotel and inn owners a better understanding of what customers say about their experiences. This allows you to watch your hotel's reputation for potential problems before they can lead to a bad reputation.
Review removal — fake reviews are a severe threat to your reputation. With review removal services, management professionals help you identify each fake review and any review of a defamatory or misleading nature. Then, they use proven strategies to get those reviews deleted from all the popular review outlets.
Review generation — a steady stream of new reviews helps to improve a company's reputation. Review generation encourages customers to leave honest feedback through point-of-sale apps, automated feedback surveys, and email invitations. The goal of soliciting more guest reviews is to improve brand awareness and reinforce the trust you've built with your customer base.
Review responses — smart business owners know that responding to every new review can serve as a way to build brand loyalty as well as serve as a form of damage control. When you respond to each positive review or negative review left by your guests, you're telling them that you care about the guest experience. Your hotel reputation management team can help you craft a review response strategy that provides transparency and honesty — two factors that resonate with your customer base.
Remember, even a single bad review can damage your reputation. With review management, you gain new control over the digital narrative, helping you fight against the user-generated content that hurts your bottom line.
Public Relations
Public relations (PR) allows companies to create engagement with target audiences. PR campaigns may include media briefings, press release publication and distribution, community outreach events, and media strategies using paid and earned media promotion on your own website or on digital properties across the web.
Think of PR as another marketing channel where you can reach target audiences — travelers who may want to book a stay at your hotel — and share information that makes their booking decisions as effortless as possible.
Social Media Management
Social media is one of the hottest tools in digital marketing, giving business owners the power to connect with people worldwide. Social media lets you focus on your target audience, spurs online discussions about your hotel operationsReputation management teams can assist you in building your social strategy. Hotel reputation management firms turn to social media platforms like Facebook, Twitter, LinkedIn, and YouTube to extend the reach of clients' brand images. Strategies for social platforms may include:
Video testimonials highlighting a guest's stay
Offering insights into your hotel's amenities and location
Sharing emerging technology used in delivering a superior guest experience
Information about how your hotel puts guest satisfaction first
Social posts that feature honest feedback, interesting content, and guest testimonials go a long way toward building a trustworthy, visible, and engaged brand for your hotel. Satisfied visitors showcased on your social profiles work to establish the trust you need to thrive, even in competitive markets. and serves as a source for collecting reviews from guests.
Local SEO
For the small business owner of a hotel, Airbnb, Vrbo, or short-term rental, local SEO optimizes company websites and web content for visibility in locally-oriented searches. After all, much of your business is tied to a specific geographic area. By using local SEO to your advantage, you stand out from your competitors in Google search results and attract potential customers from your area.
Local SEO incorporates tactics like adding geographic information to your business listings and information on your hotel website. Another great tool for local SEO is Google Business Profile, which is a free service provided by Google that lets business owners write and manage their own listings on the platform. This step alone puts you on the map, literally — visibility on Google Maps translates to more bookings, more reviews, and higher rankings in search results.
Branding
Does your hotel have a brand? Do you need a brand to stand out in the digital environment?
Yes, you do: your brand image is a vital piece of your online presence. Unfortunately, many hotels don't have a clear understanding of what branding can do to build and protect a good reputation.
With branding, you can build awareness and recognition, even in competitive markets. Branding touches every aspect of your digital footprint, including your hotel or inn, social media profiles, review profiles, and advertising materials.
Research shows that prospective visitors respond to visible brands. With branding services, you can highlight your customer-first mentality, expand your digital presence, and reinforce your digital marketing channels with the content needed to tell your story. In simple terms, your hotel's reputation can be made into a dominant force, giving you a significant competitive advantage in the hospitality industry.
Software-Based ORM Solutions
Most hotels do not have the staffing or experience needed to manage their own reputations. For these hotel operations, an ORM team with specialized tools and knowledge represents a valuable asset.
ORM professionals use a range of hotel reputation management tools to actively manage the reputations and review profiles of their hotel clients, including:
Google Alerts
As the leading search engine, Google provides users with a wide range of free tools. One of these is Google Alerts, which allows business owners and individuals to set up email alerts based on business name, personal name, or any other keyword. As a reputation monitoring tool, Google Alerts can help you spot threats to your online reputation before they can cause further damage.
Billed by Google as a tool to "monitor the web for interesting new content," Alerts can help you pinpoint the preferences and concerns of potential customers, understand what people are saying about your brand, and see how you stand in search results. Best of all, Google Alerts is free to use; simply create an alert and receive daily emails or in a weekly digest format.
App.NetReputation
A reputation analysis can help your hotel business pinpoint its strengths and weaknesses in terms of online reputation. The NetReputation App is designed for this purpose.
As a free analysis tool, business owners type in their company name and contact details, then click the "Get Started" button at the bottom of the app form. From there, users are provided with a detailed look at brand mentions, comments, and reviews, including both positive and negative feedback. Remember that your review score helps influence decisions on the part of your guests; a high score results in more bookings, while low scores can drive potential guests to your competition.
If you're focused on small business growth, a quick analysis "check-up" is a handy and efficient way to keep tabs on what people are saying about your business online. This monitoring feature is an essential component of small business reputation management.
Review Trackers
ReviewTrackers is a powerful solution for taking control of your online reputation. It analyzes online mentions and guest data to provide the details you'll need to effectively manage your hotel's reputation.
Review Trackers listens to customers online, whether they are leaving feedback on review sites, social media pages, or Google business listings. For a local business owner, understanding customer experience levels and brand sentiment is the key to unlocking the potential of your business.
More than a review monitoring tool, ReviewTrackers also provides tools to optimize your digital presence for local SEO. Improve customer engagement, get more star ratings, and encourage customers to leave more positive reviews — all with the help of this popular reputation management software. A free demo is available before you commit to a service contract with Review Trackers.
Contact OnlineReputation Today
OnlineReputation is a leader in information resources for the online reputation management industry. Our guides provide the details you need to make informed decisions about choosing the right services for your reputational needs.
Your hotel's reputation is a valuable asset, but protecting this asset requires specialized tools and knowledge. Business owners who wish to stand out in local search results need reputation management services to get the most from their digital profiles. By harnessing ORM, local hospitality businesses stand out to the people who matter most: customers who are searching for you on the web.
To learn more about hospitality reputation management, including review management and social media management solutions for hotels and short-term rentals like Airbnb or Vrbo, contact our team today at 844-230-3803 for a free consultation.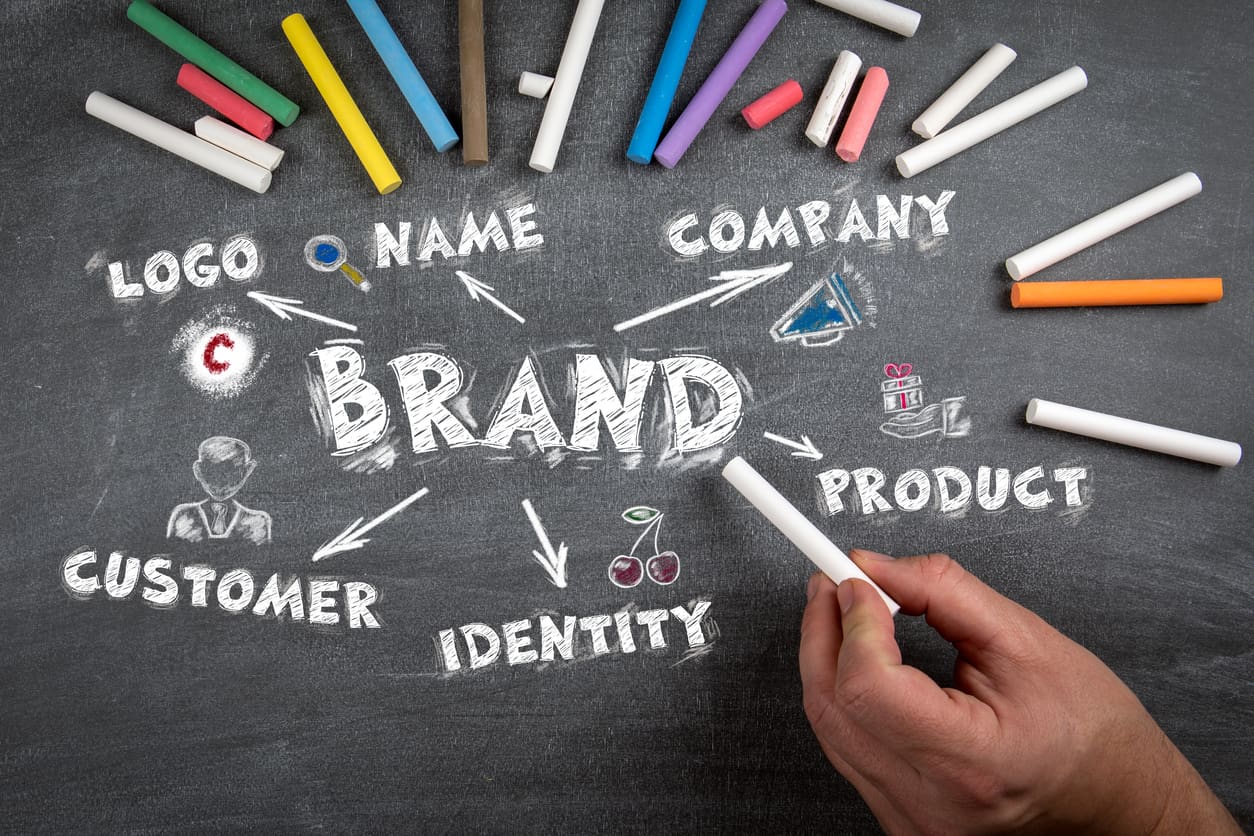 Your hotel's online reputation is essential. With hospitality reputation management, you can control the digital narrative and drive business growth. …