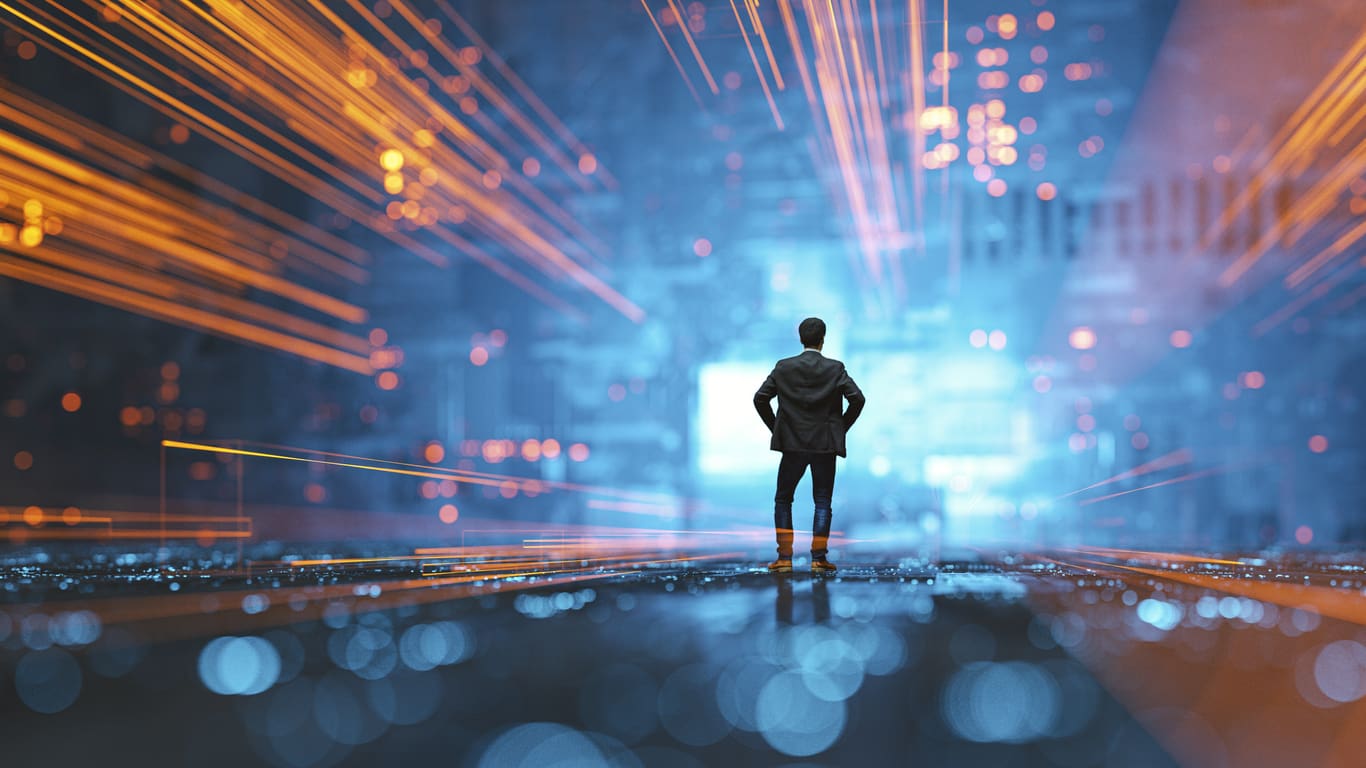 Your web presence has an impact on customer purchasing decisions. Learn how to maximize your digital presence and stand out from your competitors with our guide.
In the digital age, first impressions are everything.
Many of us spend hours online, using search engines to learn about people and businesses, sharing information on social media platforms, and using mobile devices to navigate the world around us.
If you want to stand out in a crowded digital environment, an effective web presence is essential.
What is a web presence, and how can an online presence management system help you create brand awareness for your personal and professional goals?
In this guide, we will explore the power of a robust brand presence and how it can help you achieve success in the online environment.
What is a Web Presence?
A web presence is defined as the digital representation of a person, company, or brand. It is comprised of web properties like websites, blogs, images, and videos.
In other words, your online presence is your digital footprint. A visible online presence helps you to stand out as you share your story with others online.
For business owners, a visible web presence helps them reach potential customers. For individuals, your digital presence allows you to make connections with others you meet online. This builds trust and allows you to control the perceptions of others.
Corporate Web Presence
A corporate web presence is the digital manifestation of a business brand. Typically, a business will have a primary website that features information potential customers need to make purchasing decisions. This information on your site may include:
Contact details like phone numbers, addresses, and operating hours
Information about products and services
Information about the company and its history
Details that differentiate the corporate brand from competitors
A company website is not the only web property that makes up a digital presence. Companies also use social media accounts, video-sharing platforms, blogs, and business directory listings to help them expand their digital footprints.
Individual Web Presence
A personal brand presence is every bit as important as it is for business owners. Your personal brand tells others who you are, what you stand for, and what values you contribute.
Just like corporations, an individual digital presence is made up of all the web elements like social media, blogs, personal websites, video and music sharing services, and images.
The larger your footprint, the better chance you have at presence discovery — giving people the ability to learn about you.
Taking a Personal or Corporate Inventory of Your Web Presence
Understanding your digital presence can be a challenge, especially if all you have is a website for your company. The process of creating and growing your presence can be helped by carefully inventorying your footprint.
In order to get the most from a digital presence management campaign, consider the following questions:
Who is your target audience?
What first impression does your home page make on a first-time site visitor?
What information does your website have?
How can you expand your internet footprint?
Do you use social media like Facebook, LinkedIn, and YouTube to build community with your customers?
How often do you publish content on your web properties?
The evaluation process helps you better understand customer perceptions and preferences, allowing you to tailor your approach to meet their needs. It also influences how your presence is developed across internet channels, all but ensuring great visibility even in competitive marketplaces.
A Word About Regulatory Compliance
Regulations have changed the way that companies interact with customers on the web. Regulatory compliance is an integral part of presence management. Some of the regulatory standards that must be adhered to include:
Digital Millenium Copyright Act (DMCA)
Children's Online Privacy Protection Act (COPPA)
CAN-SPAM Act
Local and state governments or other regulatory entity may have their own rules about web privacy and marketing practices.
Several vendors specialize in helping businesses meet compliance with their new presence. For example, a Brandle presence manager works with clients to ensure their website and other properties meet all regulatory standards.
Digital Presence Management: Essential Information
With literally billions of websites available to the average web user, how can a person or business stand out from the clutter? What does it take to achieve top rankings in search results to improve business prospects? The answer is online presence management, sometimes referred to as digital presence management (DPM).
Why is your web presence so important? Consider the following advantages of a DPM strategy:
Great visibility in the digital environment puts you in front of the people who matter most: your customers. Identifying your target audience is the first step in any DPM campaign.
DPM can improve your accessibility or the means by which other people can find information about you. Presence discovery is the goal of establishing web properties in the presence management environment.
DPM is a powerful tool in the digital marketing toolbox, supplementing traditional and digital advertising with free placement on all internet channels like your business or personal social media account, blog, or website.
Brand awareness is a core goal of DPM, giving people the opportunity to learn about what you and your company offer.
Improved visibility and brand awareness directly translate into more revenue. With online presence management, you help boost the discovery of your brand, driving people right to your door.
Presence management works hand-in-hand with reputation management to reinforce positive perceptions of you and your brand. Reputation management helps to position relatable assets on your site that you build trust, authority, and relevance on a particular subject and differentiate you from other businesses in your market space.
Online presence management gives you competitive advantages, no matter what industry niche you're in. It is important for both companies and individuals. For individuals as well as business owners, this web presence management can help you build a strong, visible brand.
Ready to enjoy the benefits that online presence management provides in the digital environment? Let's take a deeper dive into the web presence management system below.
Creating a Web Presence Management System
From new presence discovery to reputation management, marketing, and more, web presence management consists of the following key functions:
Business Directory Listings
Whether you are building a corporate web presence or have a small business, getting your presence listed on directories is a great way to improve discovery.
Web presence professionals usually start with claiming a Google My Business (GMB) profile page, then populate that page with relevant details about the business. Getting a GMB listing puts companies on Google Maps, improving visibility — particularly for locals who are searching for information about your business.
From there, creating listings on as many business directories and industry directories as possible helps your business connect with the people who drive revenue growth: your customers.
Social Media Marketing
Social media platforms like Facebook, LinkedIn, and Twitter have fundamentally changed the digital landscape. In fact, profiles on these social platforms are so important to digital marketers that they are often some of the first components put together for a web presence management campaign.
Presence professionals create profiles on relevant social sites. These platforms offer a host of social media marketing tools, including targeted ads, content promotion strategies, and link-sharing capabilities. On social media, building brand awareness is a cost-effective solution that provides a great return on your investment.
Public Relations and Digital Promotion
Public relations is the practice of interfacing with media outlets, influencer social media pages, industry news site resources, and other options to improve presence discovery. The more exposure your brand presence to potential audiences, the better its effect in shaping public perceptions.
Digital promotion allows you to manage content based on topic, business goals, and audience. This form of digital marketing may also use email marketing campaigns, earned and paid media strategies, or pay-per-click (PPC) advertising to build brand awareness.
Digital Advertising
From traditional advertising to site banner ads, social media ads, and targeted ad campaigns, getting the word out about your brand on the web is your gateway to great visibility and awareness. Companies providing web presence management have numerous ad tools and strategies to leverage, helping you control how you are perceived on the web.
Search Engine Optimization
No matter how good your web design is or how many different web properties you have, if people can't find you online, your efforts are wasted.
An effective web presence is impossible without search engine optimization (SEO). SEO is the practice of using on- and off-page factors to help websites and Web 2.0 properties stand out in search results.
Factors like keywords, page loading speeds, authoritative content, and linking strategies all play a role in helping your web presence stand out when people turn to Google for information. SEO is considered an essential component in establishing a visible and recognizable digital presence.
Contact OnlineReputation To Learn More
Web presence management is the key to achieving your personal and professional goals.
Contact OnlineReputation at (844) 230-3803 for more information about web presence management and how it can create exciting business opportunities for you and your brand.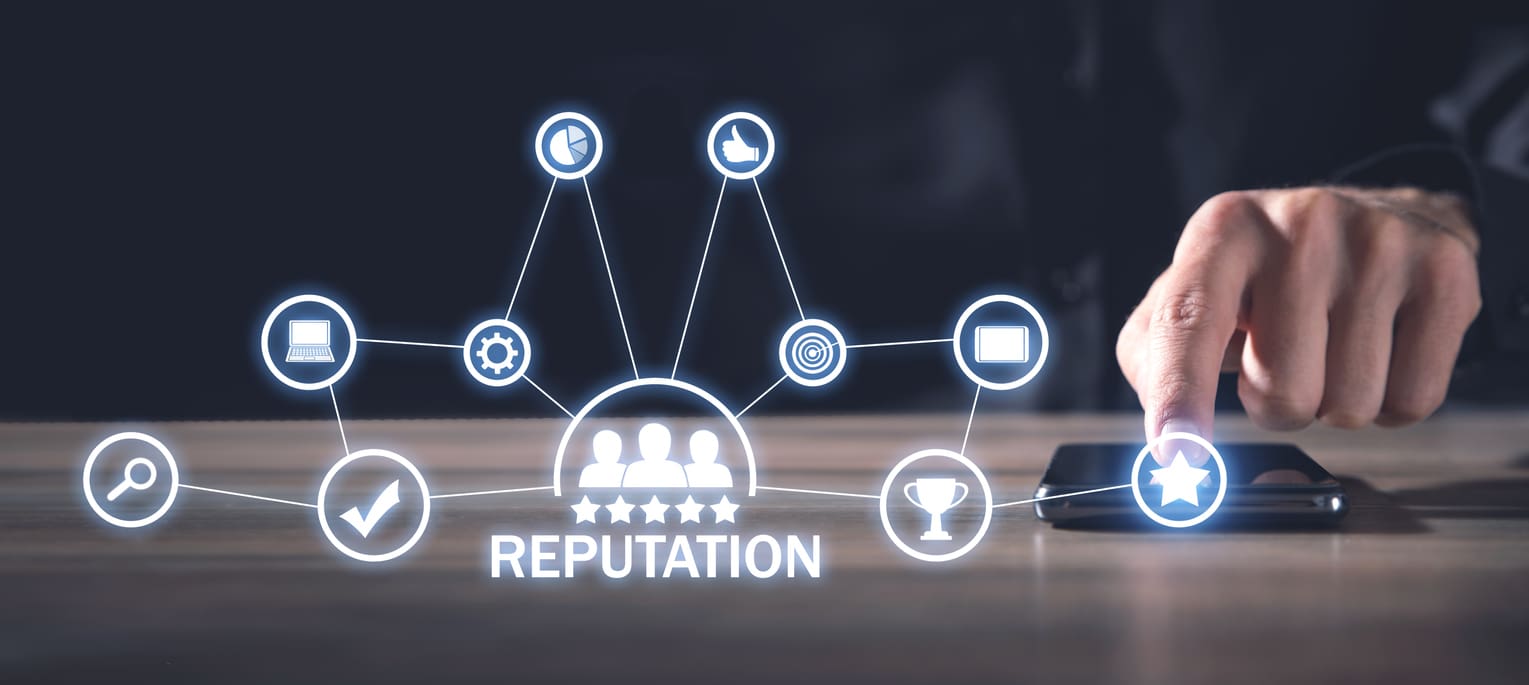 Your web presence has an impact on customer purchasing decisions. Learn how to maximize your digital presence and stand out …