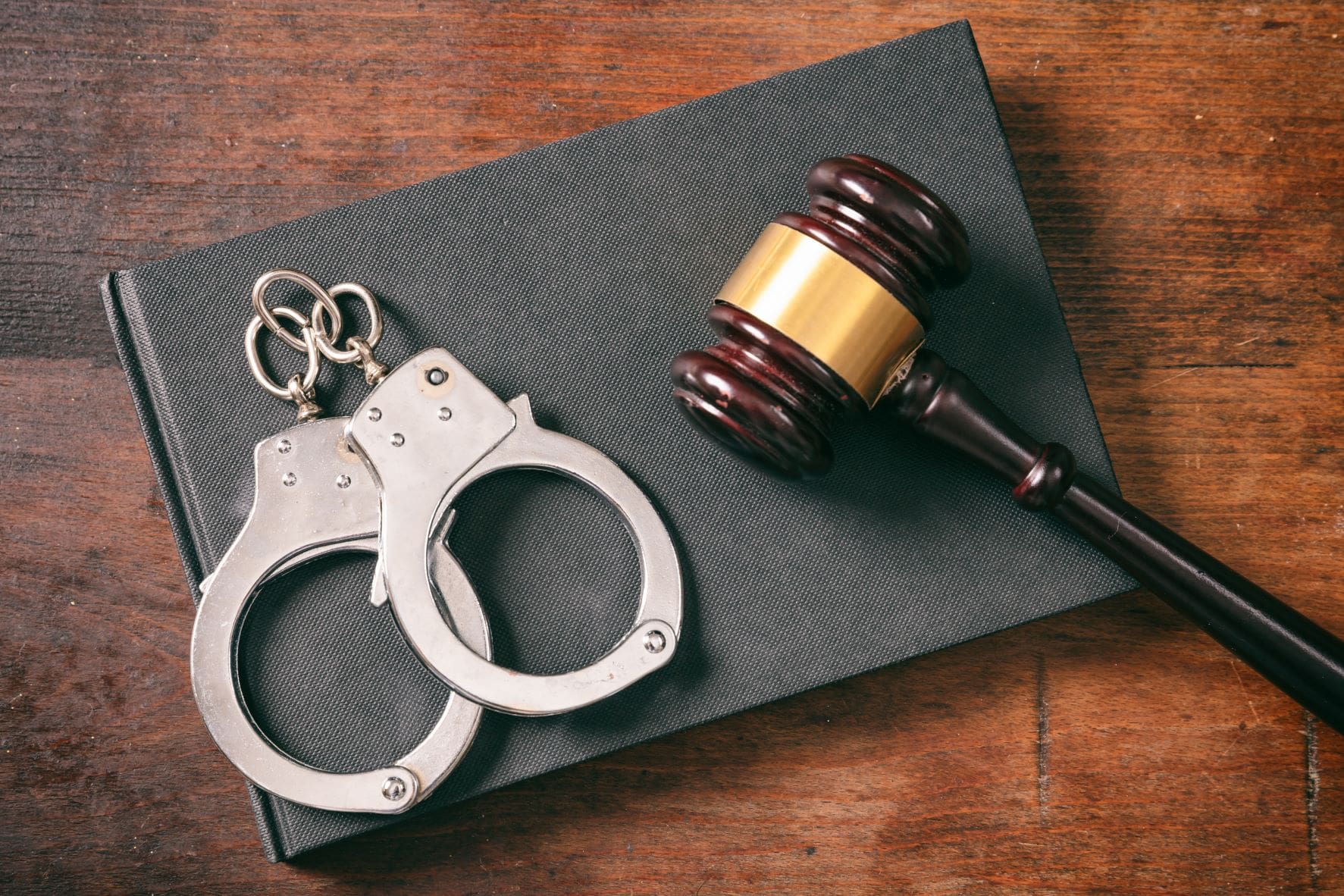 Need to remove online court records once and for all? Our guide shows you how.
We've all made mistakes in our lives. Sometimes, those mistakes include getting arrested or winding up in court.
If you've ever been arrested or sued, you may be surprised to learn that your court records are relatively easy to find online. In fact, nearly any legal records you've been associated with may be on public records databases, data broker sites, or referenced in Google search results.
How can you remove court records to protect your personal privacy and your online reputation?
In our guide below, we will explore five of the proven strategies to help you find public court records and get them removed from web search results.
What are Public Court Records?
Court records are any records generated from a court case or other legal action. In the United States, court records may include the following:
Arrest reports
Mugshots or booking photos
Tax liens
Divorce records
Common pleas
Dockets
Court minutes
Jury records
Lawsuits or legal claims
Settlements or judgments
Criminal records, including both felony and misdemeanor case records
The legal system produces millions of records each year. Every court record is filed with the local county clerk or a similar organization and is entered into the public record.
Court Case Records Online? Your Privacy and Reputation are at Risk
Court records — the legal information used and stored by courts across the country — may contain private information like your Social Security number, addresses, and full name. If criminals were to gain access to this information, your privacy and safety could be compromised.
Privacy Risks
Criminals use the information from public records, including court records and other legal records, to create false identities in your name. With those false credentials, they may be able to open fraudulent financial accounts, file taxes in your name, or commit many other types of fraud. Identity fraud costs individuals and business owners billions of dollars in losses each year.
Reputational Risks
Identity fraud is not the only risk associated with public court records being available online. Your reputation may also be at risk. Several factors may contribute to this risk, including what information is available and what websites it can be found on.
Imagine if you are applying for a home or vehicle loan, a business loan, or some other financial service. Chances are that financial firms are using the web to locate information about you to determine if you are a good risk.
The same applies for school applications, job applications, and even interactions on dating sites. Whether you realize it or not, people are using search engines like Google to locate information about you.
Any negative information, such as criminal records, can damage your reputation. After all, people form opinions based on the information they find in Google search results.
Can you afford to miss out on new opportunities in your personal or professional lives because embarrassing court records — even old court cases — can be found online?
If the answer is no, read on for details on how online reputation management firms can help you remove court records and other public records.
How Did My Court Records Wind Up on Search Engines?
Have you ever searched for your name in Google or one of the other popular search engines? If you have, you may be surprised — even alarmed — at what information appears in search results. How did your information and images get on the web anyway? There are three primary sources for public court records:
Public records databases
Court records — including arrest reports, criminal records, and mugshots – are posted by government offices based on a legal obligation by these agencies to make records available to the public. These obligations are sometimes referred to as "open public records" laws. Anytime you deal with a government agency, official records of that interaction may become part of the public record. Typically, civil records and criminal records collected by federal, state, or local agencies are done so to comply with freedom of information act laws. Once civil or criminal court records become part of the public record, the general public gains access to them.
People search sites
Once public court records and other information are posted to the web by government agencies, they have a tendency to spread quickly. The culprits in this viral spread of sensitive information are people search websites, sometimes called data brokers or data aggregators. Data brokers use automated tools to scrape publically-available records from government databases, then republish this information on their own websites. There are literally hundreds of these third-party sites, and they can be useful for locating information about someone you met in person or online.
Mugshot sites
Mugshot sites are much like data brokers by reposting public information — like your criminal record, court records, or online arrest records — found on government databases. Mugshot websites have become incredibly popular. Many of them started by posting celebrity mugshots, then expanded their offerings to include criminal charges of every average person who has been arrested or detained by law enforcement officials.
Some websites just post mug shots, while others include a person's criminal history, arrest and court records, or personal information. If one site gets your booking photos, they may suddenly appear on multiple websites.
These sites get so much traffic daily that your mugshot or arrest details may appear at the top of search engine results. In other words, they rank highly due to the tremendous amount of traffic they receive.
Imagine if a prospective employer or loan officer were to stumble across these embarrassing records. Wouldn't you want that information removed?
Public Court Records Covered Under State or Federal Law
Generally speaking, any time you deal with a court for a legal action, a court record is produced. This applies not only to local courts but also to State and Federal courts.
Under state or federal law, records produced by legal cases are available to the public. Public knowledge of a court order or case record is mandated because this information is in the public interest.
One of the largest public databases, called Atlas Public Records, catalogs millions of court documents from local, state, and federal authorities. When you are conducting a legal search, databases like these make it all too easy to reveal a court record that is embarrassing, outdated, or no longer reflective of who you are.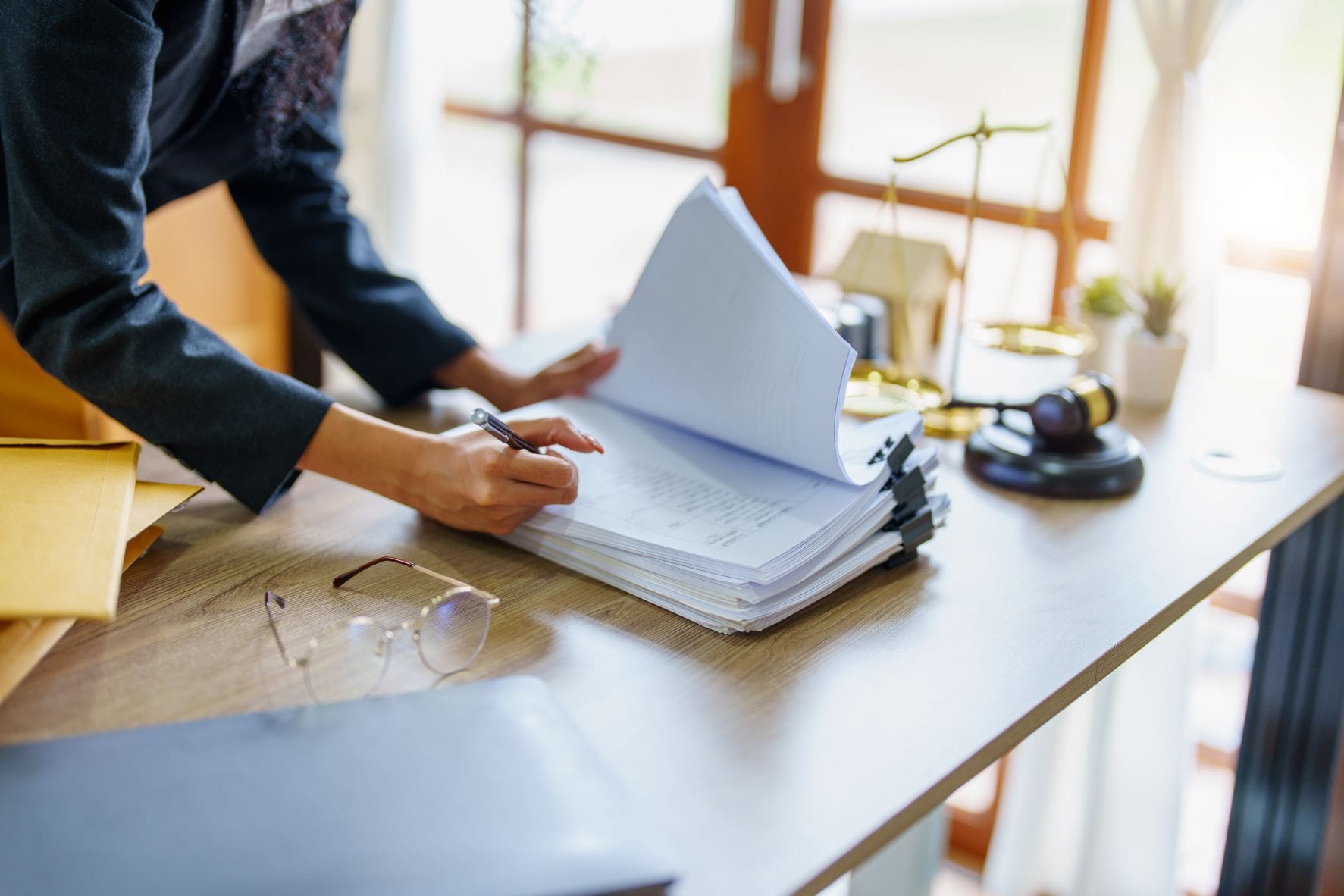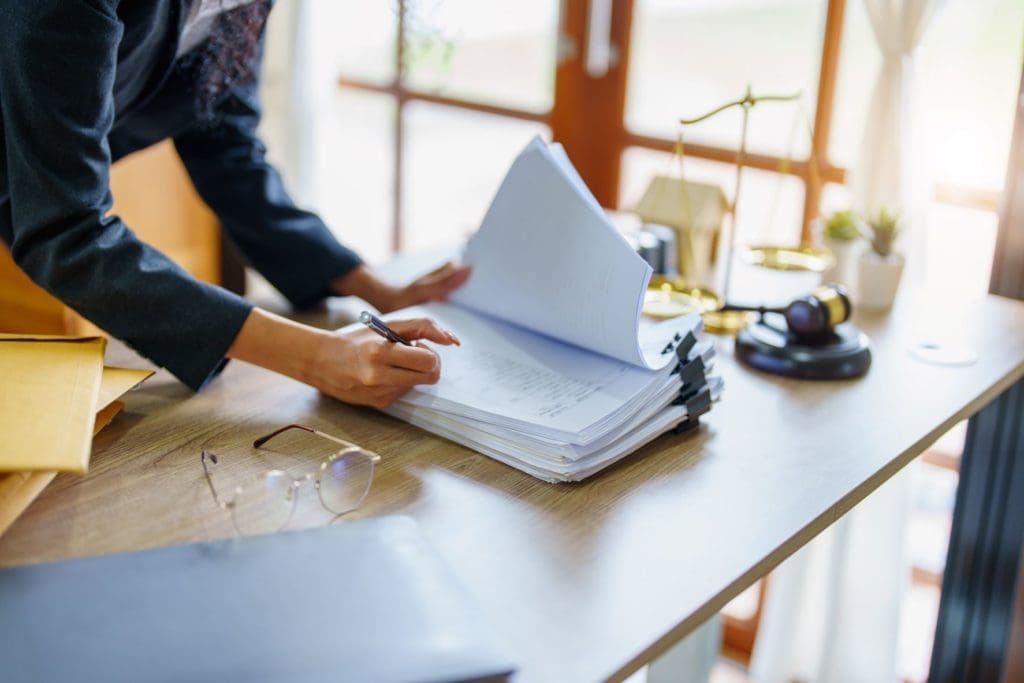 How to Remove Court Records from Google
Now that we've learned what a court record is and how it became available to the public, it's time to dive right into getting court records removed. There are five strategies to remove public records from the internet:
Speak to Your Local Clerk of Courts
The first strategy requires a visit to your county clerk's office. Here, you may make a removal request, but only under specific circumstances.
Getting certain types of information removed by the county clerk's office may be a challenge. In most cases, the clerk will not honor a removal request unless there is a valid court order to do so.
Opt Out of Data Broker Sites
You can prevent data brokers from sharing your records once and for all by completing an opt-out request. Most sites have some form of opt-out process; simply follow the directions on each website until your records are no longer visible in search results.
Generally speaking, it may take several days or weeks for information to be removed after an opt-out request is made. Many websites update their records on a schedule; after some time, your information will no longer be in Google's search results.
File for Public Records Expungement
Expungement, also known as expunction,  is the court-ordered process whereby a person's arrest report, criminal records, or mugshot images are removed from public records. In essence, an expungement is a form of setting aside a criminal conviction.
For public court case files and records, it is up to the court's determination whether or not that information can be removed from public databases. An attorney may be needed to assist you with filing for expungement.
Hire Legal Professionals
If you have difficulty getting your court records removed from publicly-accessible databases, an experienced lawyer can help. Attorneys familiar with records laws often have several strategies they can employ, including:
Digital Millennium Copyright Act (DMCA) takedown notices.
A legal court order based on state expungement law, such as if you have been found not guilty of a crime committed or if your charges were dropped.
Website Terms of Service (ToS) violations.
Legally compelling reasons why your personal information must be removed to protect your privacy and safety.
Many attorneys offer a free consultation, helping you to understand the process behind legal removal requests. The attorney-client relationship is a valuable tool to have as you work to restore or preserve your internet reputation.
Take Advantage of Online Reputation Management Firms
If a Google search turns up embarrassing details about your past, you may have tried a wide range of options to get the information removed. Even a single court case available in search results can have a devastating effect on your current and future goals.
Online reputation management firms can help. These content removal professionals use search engine optimization (SEO) strategies, legal requests, and content suppression to manipulate the search result based on your name. Reputation management teams remove content, then replace it with content that showcases your best attributes.
With fresh, positive content, your new content will rank highly, effectively pushing down any negative details you can't remove through conventional court records removal methods.
Reputation management is a set of processes designed to tilt search results in your favor. With a strong reputation, you're ready to succeed in your personal and professional lives.
Don't let an old court case damage what you've worked so hard to achieve — speak to a reputation management company today to learn what they can do to restore your reputation on the internet.
Contact OnlineReputation to Learn More
OnlineReputation is a leader in the online reputation management services industry. As the best brand reputation management company in the business, our team has worked with thousands of clients, helping them to remove embarrassing records from the internet, including arrest reports, mugshots, and criminal records.
Web search results can make or break your online reputation. With our help, you can protect the reputation that means so much in the digital environment. We remove personal information with a proven process that eliminates court records from the internet.
To learn more about our wide range of online reputation services, including powerful content removal and content suppression solutions, contact our team today at 844-230-3803 for a free reputation analysis.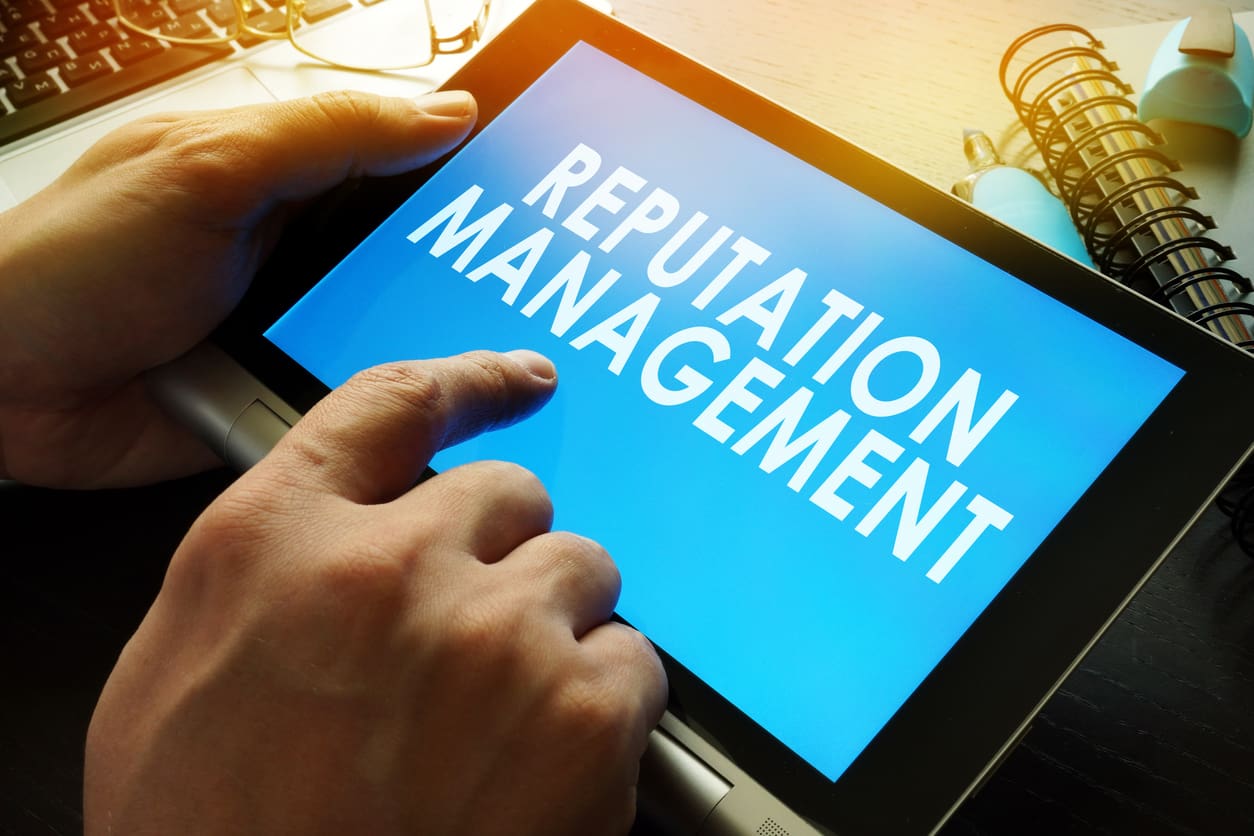 Need to remove online court records once and for all? Our guide shows you how. We've all made mistakes in …