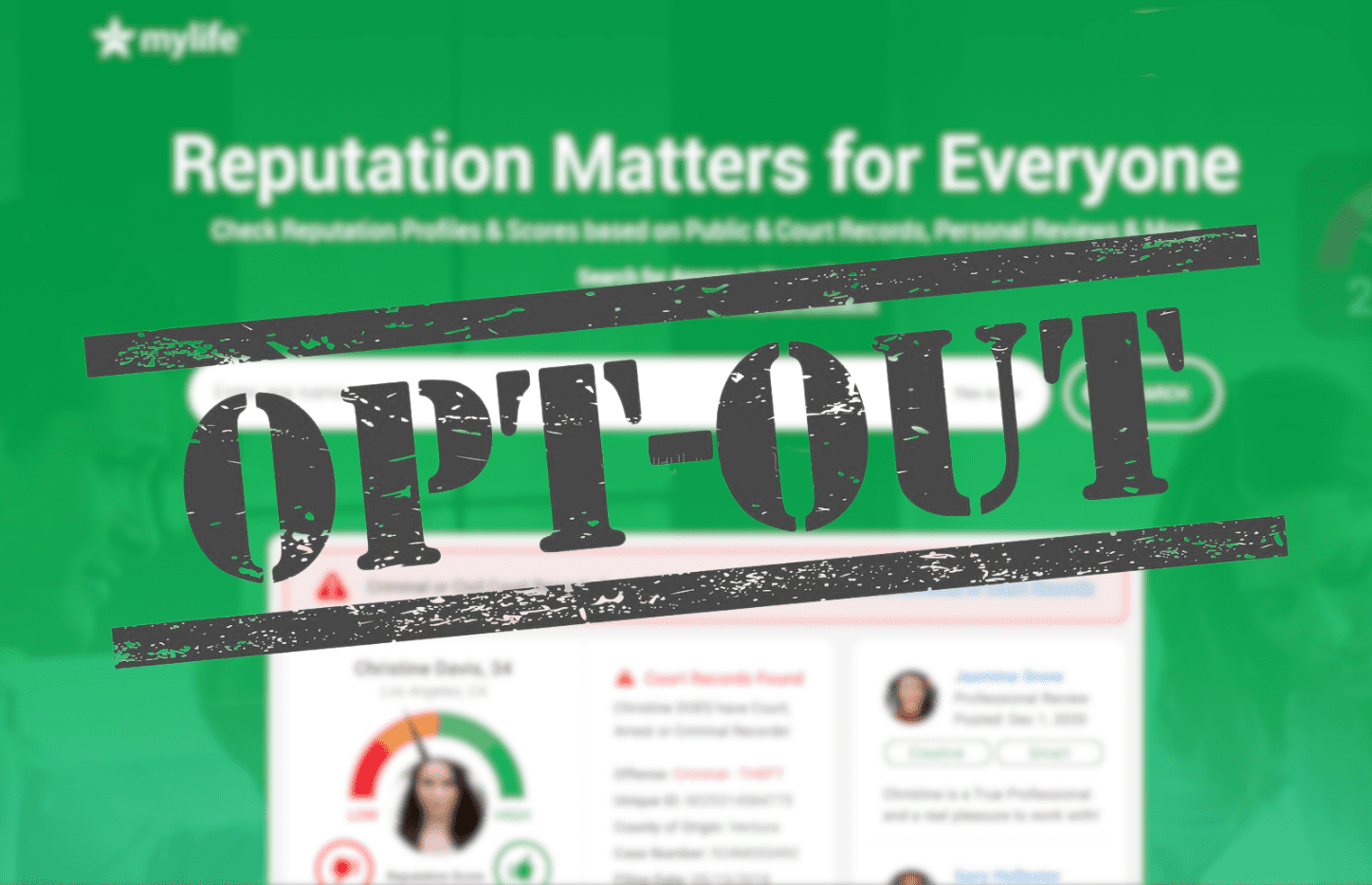 Our guide to the MyLife opt-out process helps you take control of personal information online and boosts your online privacy.
Did you know that with a few clicks of a mouse and a few minutes of time, anyone can find private information about you online?
If this is alarming, it should be: your personal information can be used for identity theft, financial fraud, or personal attacks that damage your online reputation. In other words, your personal details can be used against you.
In our guide to the MyLife opt out procedure, we'll show you how to navigate the opt-out page on this popular people search site. With step-by-step instructions for making opt-out requests, the process only takes a few minutes.
Your digital privacy is at risk. Take control by opting out of data broker websites like MyLife.
What is MyLife?
MyLife (Mylife.com) is a legitimate website that aims to help people connect with friends, family, and acquaintances, as well as to learn more about themselves and others. The site was established in 2002 and has since become a popular online platform for people looking to manage their online reputation and stay informed about people in their network.
MyLife offers a range of features, including people search, background checks, and public records searches. Users can create a profile on the site to showcase their interests, skills, and accomplishments and connect with others who share similar interests.
While MyLife has faced criticism and controversy over its business practices and data collection methods, it remains a popular resource for people looking to stay connected and informed online.
Reputation Profile
Unlike other sites that collect and share information, MyLife has a unique service called "Reputation Score." Anyone can type in their name and address, then receive a reputation profile that evaluates the strengths and weaknesses of their digital reputation. The reputation score is calculated by analyzing information found in online searches.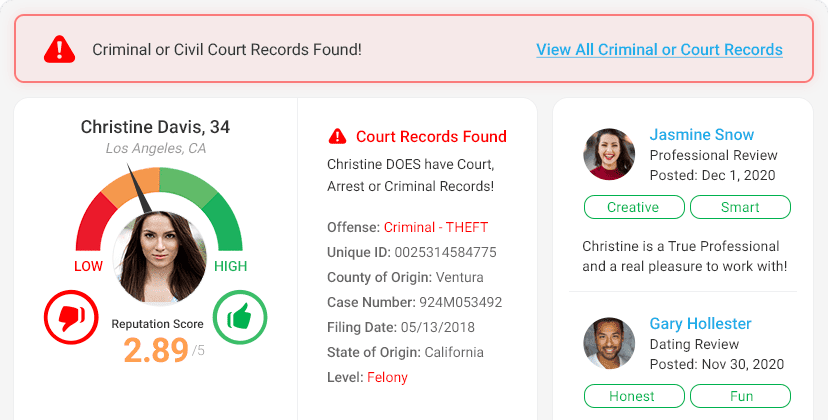 How to Complete the MyLife Opt Out Process
The information removal process for MyLife is relatively straightforward. Here, step-by-step instructions are provided to submit removal requests to the site:
From the MyLife homepage, navigate to the bottom of the screen and click "Do Not Sell My Personal Information." Alternatively, paste this URL into your browser search bar to go to the opt out page directly: https://www.mylife.com/ccpa/index.pubview
Enter your information in the form, including your first and last name, date of birth, and other details as requested. You may also need your profile URL to complete the process. Copy link address from your profile and add it to the form.
Put a check mark in the CAPTCHA validation box and click "Opt Out."
You will receive a verification email with a verification code from MyLife. Click the link in the email to complete the opt-out request.
MyLife will have the information deleted within 15 business days.
You can also submit opt-out requests from your profile page. Simply search for your name and state in the MyLife search bar, navigate to your profile, and follow the instructions once your background details are displayed.
Making a MyLife Opt Out Request by Email or Mail
If you prefer to submit opt-out requests in ways other than using the online form, here are the options MyLife provides:
Submitting opt-out requests by email to privacy@mylife.com
Submitting opt-out requests by regular mail to:MyLife.com, Inc.
Attn: Privacy
907 Westwood Blvd.
#359
Los Angeles, CA 90024-2905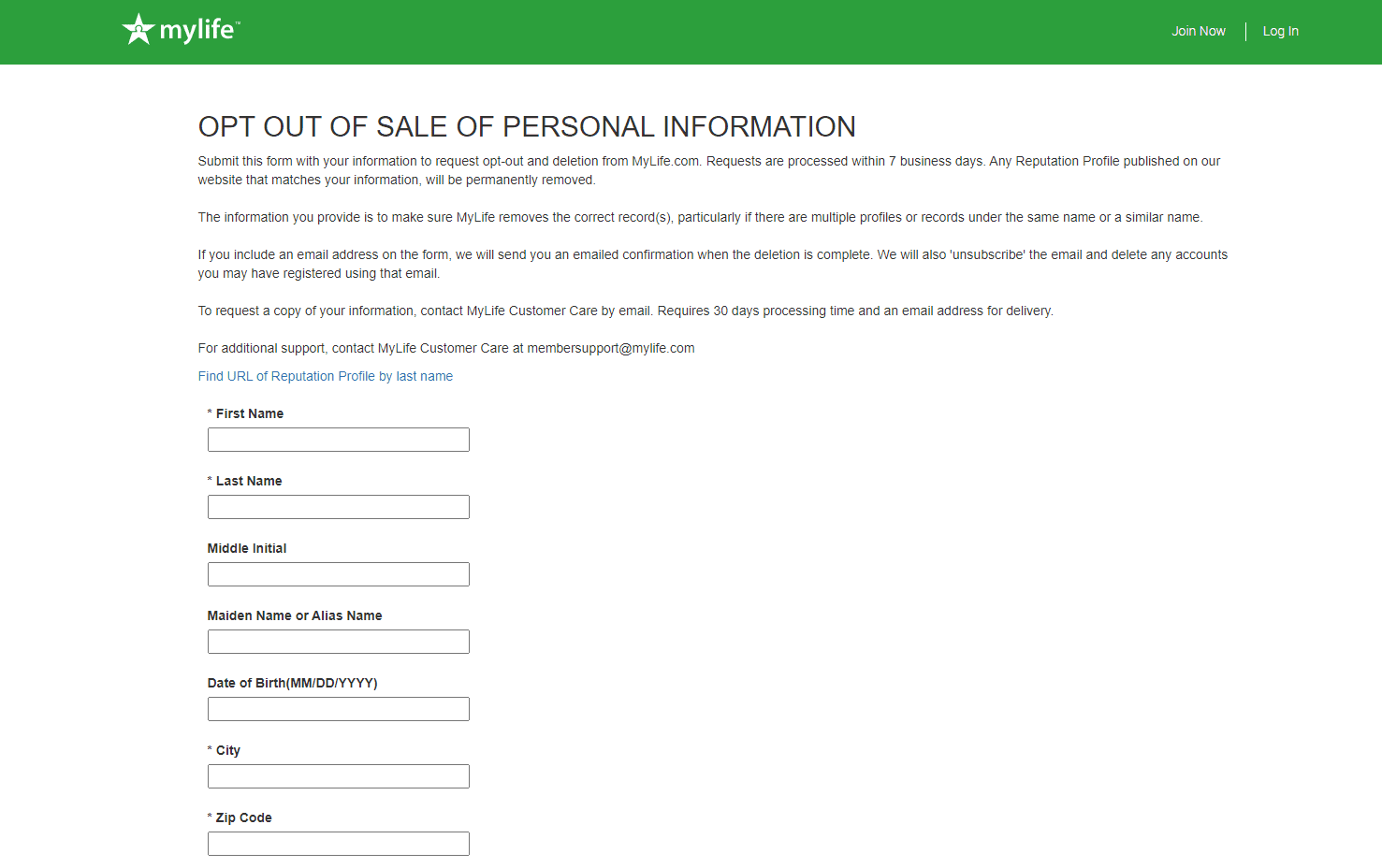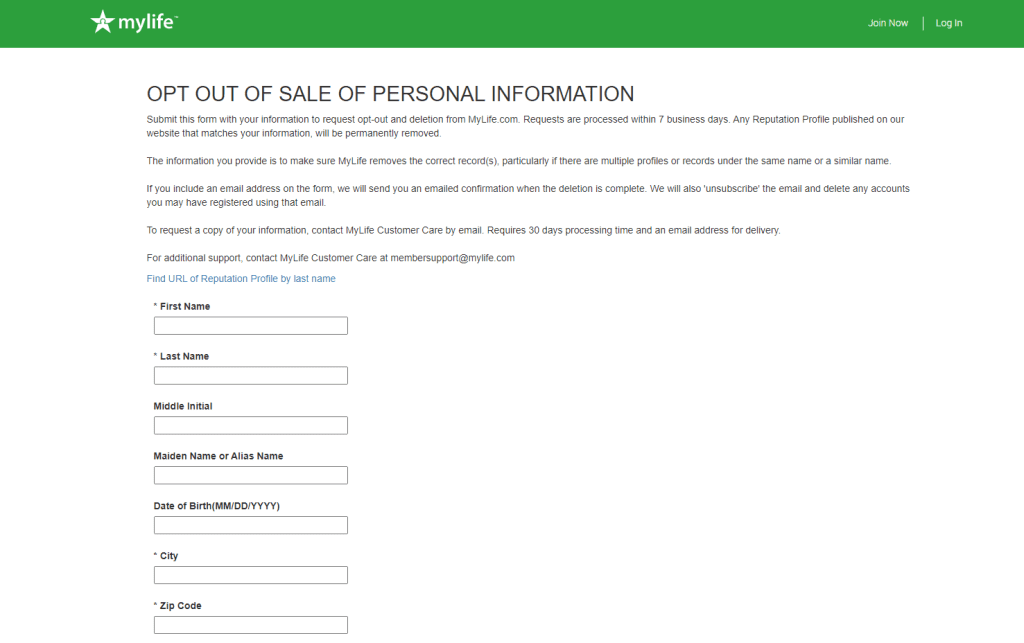 Why Should I Delete My Personal Information from MyLife?
People search sites that sell or share details about individuals often make money by selling that information to marketers.
If you receive a lot of junk mail, or your phone number is used to send you a marketing text message, chances are your information was sold without your knowledge.
Spam marketing emails and phone calls are annoying. What's worse is the potential for your information to be used to commit identity theft. Victims of identity theft have had their reputations ruined and financial security damaged. By opting out of sites like MyLife, you are protecting against these attacks.
Why is My Personal Information Online?
When your personal info is available online, you and your family members are at risk. You may wonder how your information wound up on the web and how to remove information from mylife.com and similar sites.
To understand this, it is valuable to learn a bit more about data brokers and the details anyone can access on sites like MyLife.
What are data broker or people search sites?
Data brokers, sometimes referred to as data aggregators, are companies that collect and share information. Some data broker sites charge a fee for use, while others offer a free account for anyone to use.
So-called "people search sites" are used to conduct informal background reports on potential hires, people met on dating sites, or others you meet in person. While most data broker sites disallow using their services for background checks, many people use them for this purpose.
What personal details can be found in online searches?
If privacy concerns are part of your thought process, here's a look at some of the personal information from MyLife searches:
Full name
Current address (home address)
Current phone number
Primary email address
Address history
Names of family members
Criminal background history
Court records
Net worth
Social media posts
Social media accounts
Personal reviews
If you've searched for your name and address, phone numbers, or other details, the correct listing offers a treasure trove of information that anyone has access to. With a free account on MyLife, information can be posted anonymously, potentially putting your online reputation at even more risk.
Where did MyLife get my information?
Have you ever wondered how your information appears online? Data broker sites like MyLife get their information from three primary sources:
Public records — including licensing info, real estate transactions, court records, arrest reports, and more.
Other data brokers — in the information business, companies may sell or share personal information with other sites. A data broker site will add information on an ongoing basis as new records appear.
Third-party information sources — MyLife manually searches for information like social media posts, news articles, comments on user forums, and personal reviews to add to their database.
How to Protect Your Personal Information from Sites like MyLife.com
When you opt out of data collection from sites like MyLife and other data broker sites, you're taking a big step toward protecting your personal information online.
Here are some additional steps for protecting your digital privacy:
Use strong, unique passwords for all your online accounts and change them regularly.
Enable two-factor authentication (2FA) for your accounts whenever possible.
Avoid sharing sensitive personal information, such as your Social Security number or bank account details, online.
Be cautious about what you post on social media and adjust your privacy settings accordingly.
Use a virtual private network (VPN) to encrypt your internet connection and protect your online activities from prying eyes.
Install reputable antivirus and anti-malware software on your devices and keep them up-to-date.
Be wary of phishing emails and scams, and never click on suspicious links or download attachments from unknown sources.
Clear your browser history and cookies regularly, or use a private browsing mode to prevent websites from tracking your activities.
Read the privacy policies of websites and apps before using them to understand how they collect and use your data. If sites collect your personal information, opt out requests can be made according to the instructions on those sites.
Consider using privacy-focused search engines and email providers that don't collect your data for targeted advertising.
Following these steps can help protect your online privacy and minimize your exposure to cyber threats.
Contact OnlineReputation to Learn More About The MyLife Opt-Out Process
OnlineReputation is a leader in the online reputation management services information industry. Our insightful guides explore how you can take control of personal data on the web.
Web search results can make or break your online reputation as well as put you at risk for identity theft or criminal acts. With our step-by-step opt-out guides, you can protect your digital privacy and protect the reputation that means so much in the digital environment.
To learn more about online reputation services, including powerful content removal and content suppression solutions, contact our team today at 844-230-3803 for a free reputation analysis.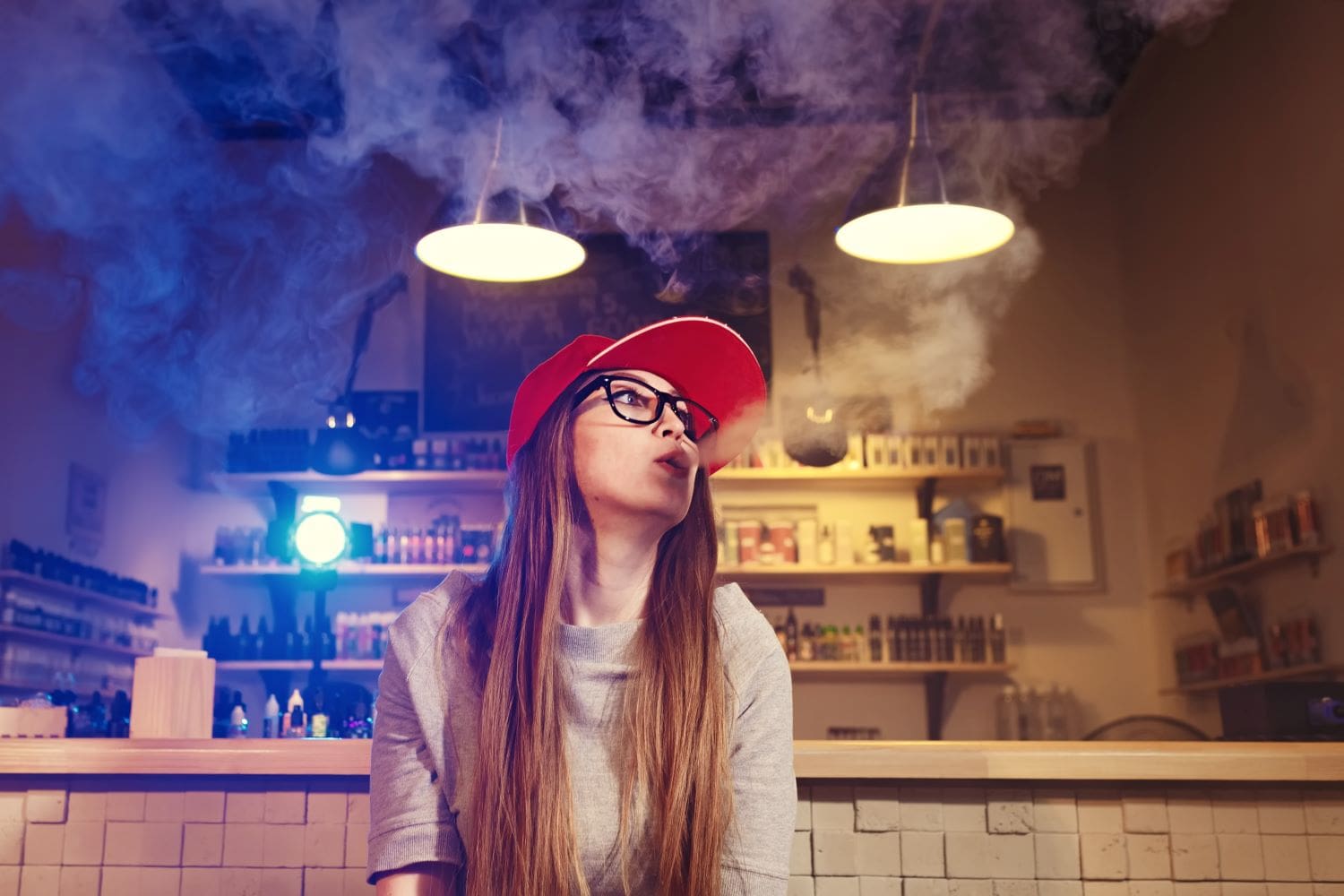 Our guide to the MyLife opt-out process helps you take control of personal information online and boosts your online privacy. …