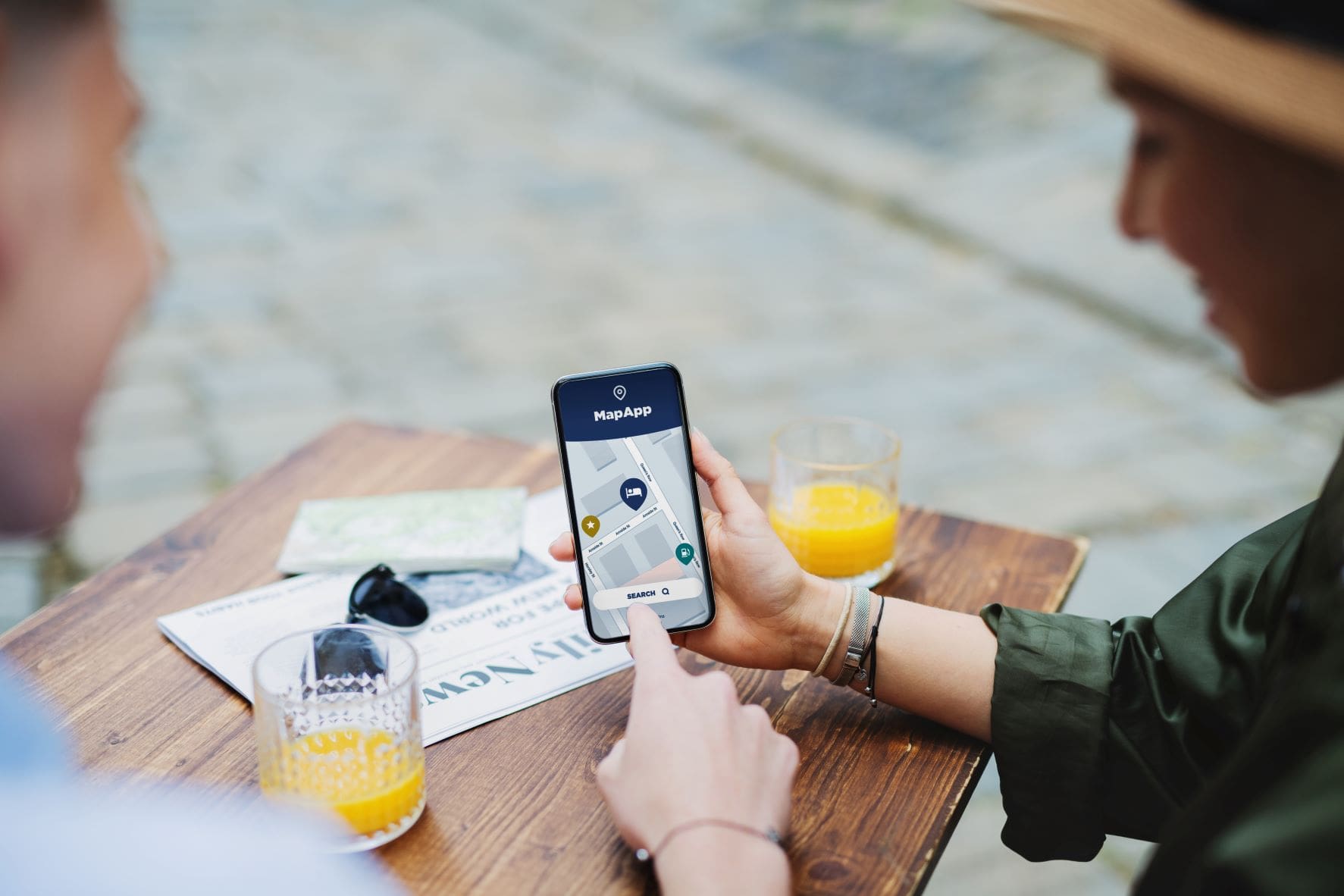 Learn how to create business listings by using Business Connect for Apple Maps in our guide below.
Whether you are launching your first small business venture or seeking to expand your company's footprint, business listings are an essential piece of the puzzle.
Online listings helps businesses present customers with up-to-date information; this key information appears in search results and on digital maps, which ultimately helps potential customers find your local business.
Getting your business listed online is easier than ever before, thanks to the release of the Apple Business Connect API — a direct competitor to the popular Google Business Profile service.
In our guide below, learn how to leverage the Business Connect API to your advantage, building visibility in search results and on Apple Maps.
Apple Maps Launches Apple Business Connect
In January, 2023, Apple announced the launch of Apple Business Connect, a powerful new tool for business listing services. It is a free tool that allows businesses of every size and type to customize the way their information appears across the Apple ecosystem, including Apple apps like Maps, Messages, Wallet, Siri, and other Apple apps. With over a billion Apple users, Business Connect is seen by listing management agencies as a valuable addition to the listing management toolkit.
If Apple Business Connect sounds familiar, it is probably because this isn't actually a new feature. Instead, it is an evolution of what used to be known as Apple Maps Connect. Faced with stiff competition in the form of Google Business Profile (formerly known as Google My Business), Apple chose to supercharge the Apple Maps API by adding features and functionality for business owners.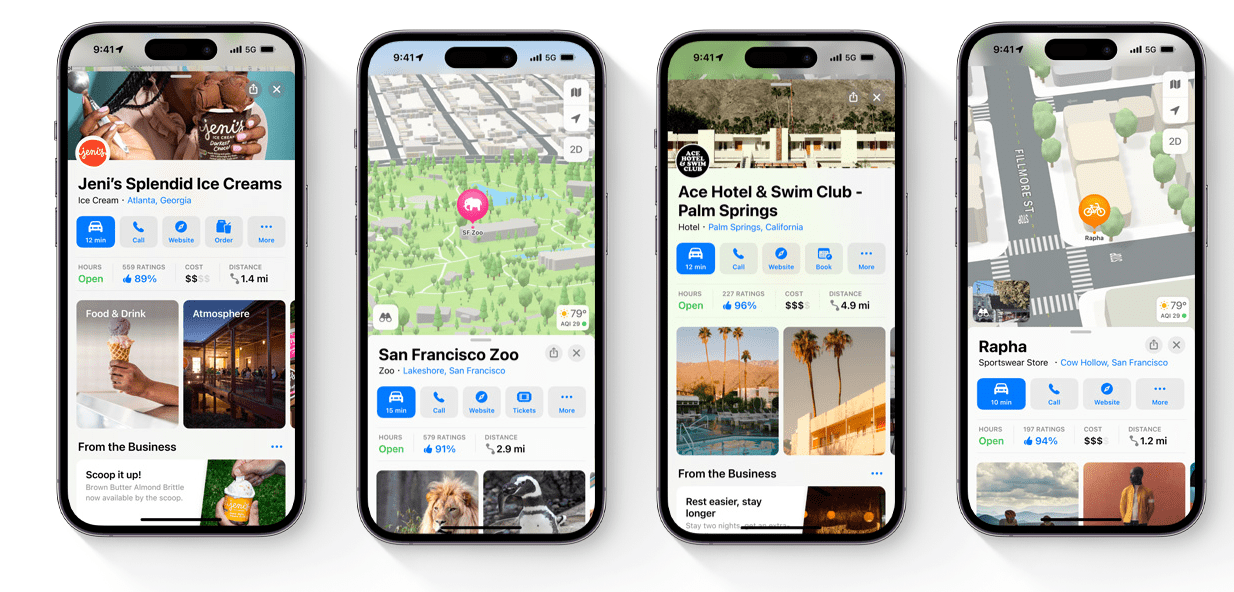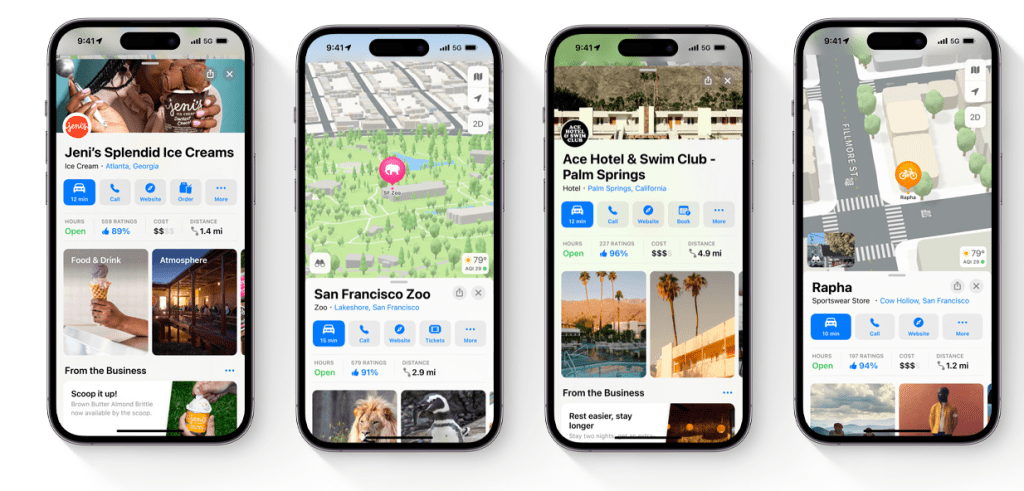 Business Connect Features
On the Apple Business Connect website, the new service is billed as "Everything your customers need. At a glance."
Local businesses need every advantage when it comes to presenting customers with the information they need to make shopping and purchasing decisions. The Business Connect API offers three significant features that help differentiate it from Google's business listings tool.
Place Cards
An Apple Maps Place Card is where business owners can add photos, header images, business logos, and graphic elements. The Apple Maps Place Card has created an hours interface that shows operating hours at a glance and gives owners more control over holiday and weekend hour information. For businesses with multiple locations, the Apple Maps Place Card helps businesses present customers with location and operating details at a glance.
Showcases
As a new feature in the Apple Maps Place Card, Showcases helps businesses present customers with offers, incentives, and discounts. Imagine being able to highlight such aspects as seasonal menu items, special promotions, and discount coupons right in the Apple Maps interface. Showcases are a great way of inviting customers to take advantage of promos that helps your local business thrive.
Customer Action Buttons
One of the most exciting features of the Apple Maps Business Connect API is the launch of Customer Action Buttons, which offer one-click functionality to make a call, receive a personalized hotel booking experience, order food, buy tickets, or place reservations for hotels, restaurants, and entertainment. These Action Buttons interface directly with Apple Maps, Messages, Wallet, and other Apple apps, allowing users to move seamlessly between apps.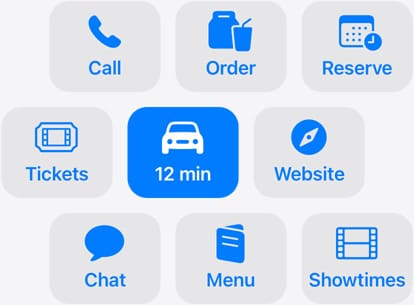 The Value of Apple Maps for Businesses
When researching businesses in your area, chances are you use your smartphone or desktop computer to look at maps.
Although Apple Maps has been available for Apple device users for several years, this isn't always the first map app those users turn to for information. Because Apple does not yet have a native search tool, Apple devices default to Google, which has Google Maps integrated into it.
Now, with Apple Business Connect, there are several new reasons to use Apple Maps; with a billion Apple users being able to access information about your business right from the Maps app, your business listing gains important visibility. Key information appears in the Apple Maps Place Card and lets you use the Action Buttons to take the next step.
It's hard to believe that Apple Business Connect is a free tool, yet Apple's Senior Vice President stated that the goal of the new API is to give business owners the ability to easily deliver accurate details that drive business growth.
Post News and Local Offers to Apple Showcases
Apple Showcases is more than just a free tool for promotion. It can also be used as form of viral digital marketing.
With Showcases, businesses are presenting customers with discounts, coupons, and special events. Business owners are even sharing news about their businesses; Showcases lets you easily deliver accurate information and promotional details that can supercharge local businesses among the people who matter most: local customers.
CoreX and the Apple Business Connect API Make it Easy to Sync Your Business to Apple Maps
The Apple Business Connect API uses CoreX to facilitate data accuracy across Apple apps and Apple devices. With just a few clicks, business owners can update their listings, add businesses to Apple Maps, create Place Cards, and present customers with Showcases promotions. This is especially useful for companies with multiple locations; key information appears on all listings with the data accuracy and relevance Apple users demand.
Compared to other tools used by listing management agencies, the Apple Business Connect API has put power right at the fingertips of business owners. And, with its integrated nature, Apple Maps, Messages, Wallet, Siri, and other Apple apps all work together to display the relevant details customers need to make their purchasing decisions.
Getting Started with Apple Business Connect
Businesses who wish to use Apple Business Connect need only to log into the Business Connect service using a valid Apple ID.
From there, prompts will guide you as you create your business listing with up-to-date information like operating hours, locations, addresses, phone numbers, and other critical details.
After the listing is created, you will have to go through a verification process. Once that's completed, your business appears on Apple Maps and unlocks incredible visibility for your company and brand in the digital environment.
Apple Business Connect vs. Google Business Profile
For now, Google Maps and the Google app ecosystem remain a dominant force in business listing services. Google Business Profile is used by millions of business owners to connect with their customers.
With Apple's entry into this competitive market — and with novel features like the Apple Maps Place Card, Showcases, and integration with Apple Maps, Messages, Wallet, Siri, and more, time will tell if this free tool is adopted as a new way for business owners to share critical details and up-to-date information with customers. Apple Business Connect is an exciting new tool, and listing management agencies are already flocking to adopt its service for their clients.
Contact OnlineReputation Today
OnlineReputation is a leader in information resources for the online reputation management industry, including up-to-date information on Apple Business Connect that helps your business connect with customers in your geographic region.
Our guides share the experience and knowledge needed to effectively manage your profiles on local business directories and business listings, giving you competitive advantages that help you grow your business. With Apple Business Connect and its exciting new features for Apple Maps visibility, your task of inviting customers to your location just got easier.
To learn more about our local citation management and review management services, contact our team today at 844-230-3803 for a free consultation.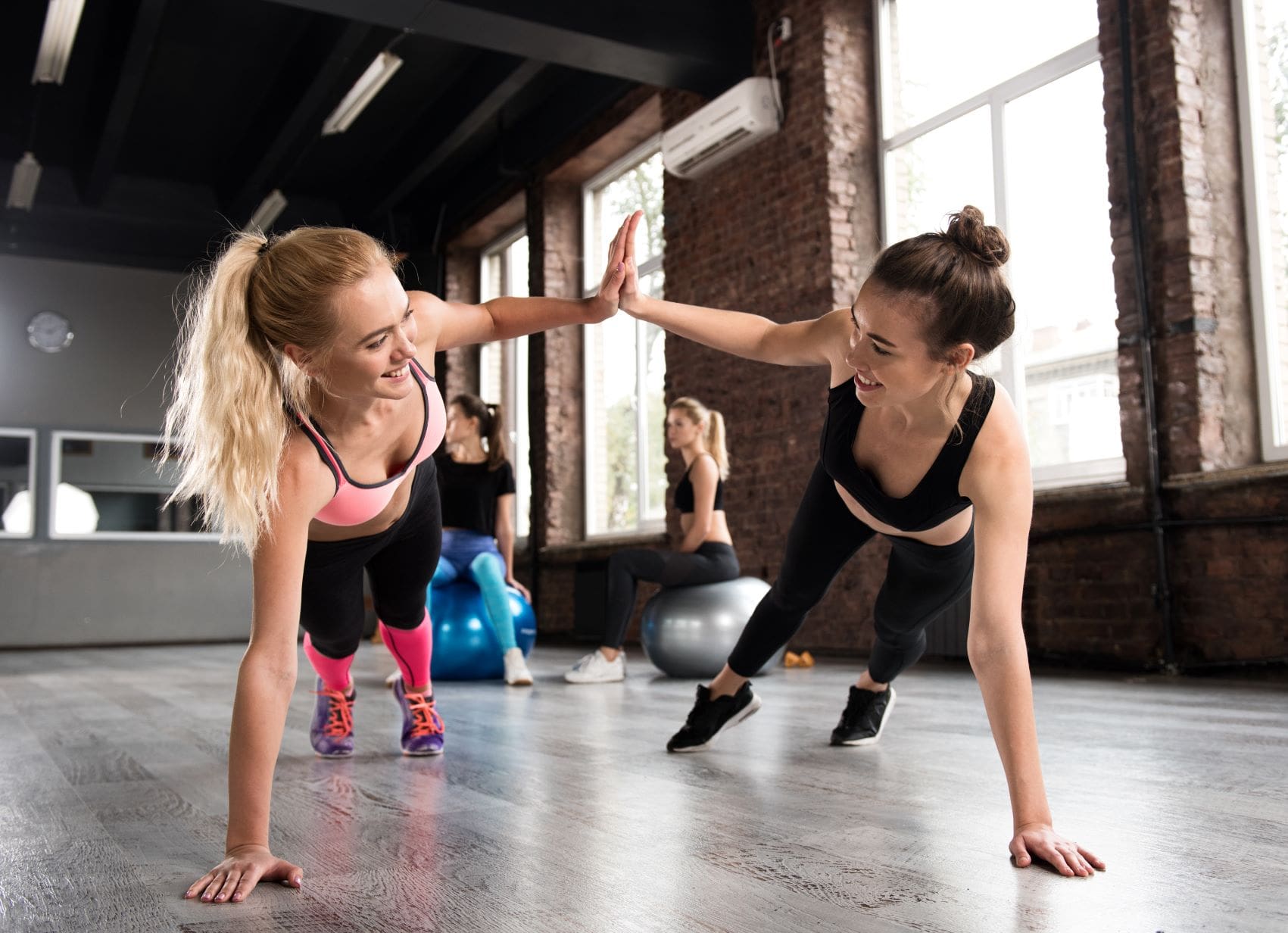 Learn how to create business listings by using Business Connect for Apple Maps in our guide below. Whether you are …