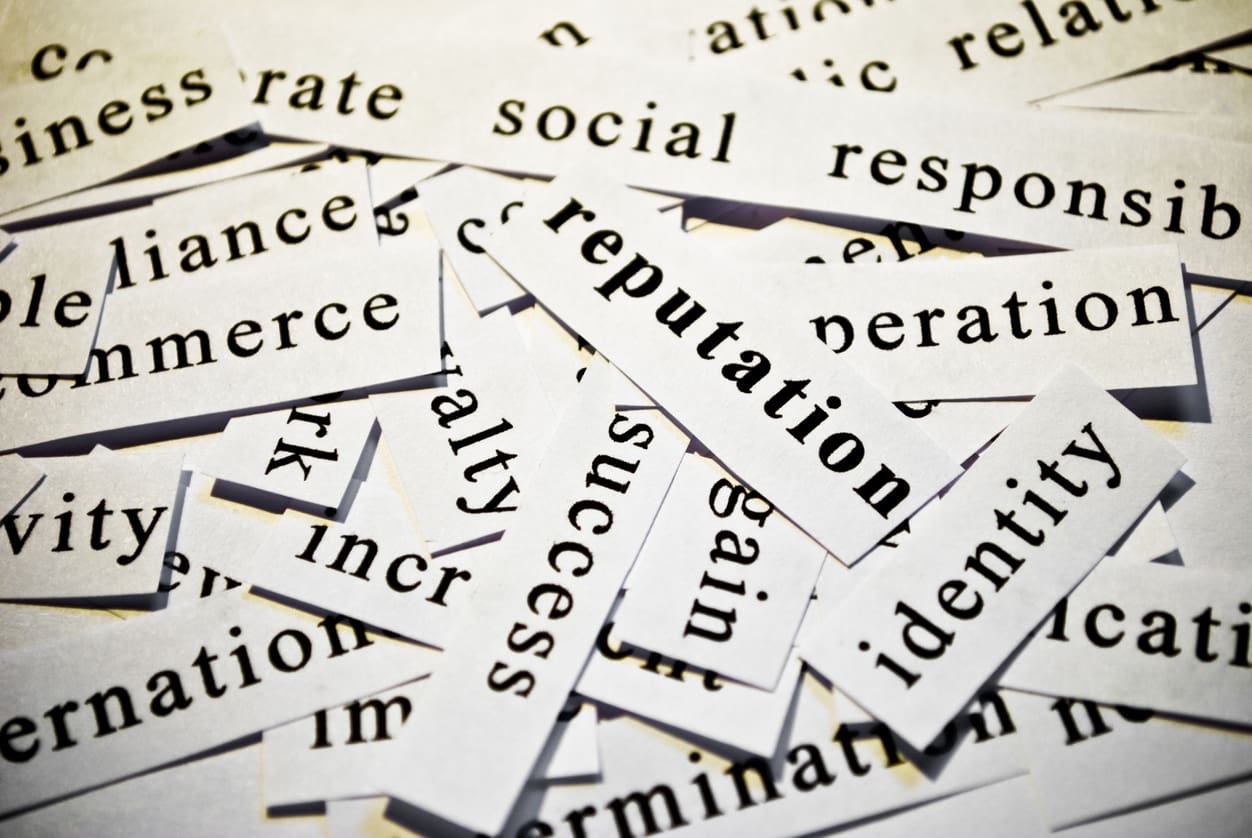 10 Types of Content that Change How People Perceive You Online: There are certain types of content that can change how people perceive you in the digital environment. Learn how to protect against 10 common content errors below.
Everything you post online has a potential effect on your reputation. This includes both public content (like blog post and social updates) and private content (like emails and DMs/PMs). It also includes what other people post about you online, like social media mentions, comments, or news articles.
1. Rants You Write
It feels so good to let it all out sometimes, doesn't it? The problem is, what feels good in the heat of the moment can cause you problems in the long run. Remember, any piece of content you produce could be the very first impression someone gets of you online. Resist the urge to voice your public opinion when you're angry or upset unless you're absolutely fine with this piece of content representing your brand.
2. Rants Written About You
You can't control what others say about you online, and unfortunately, a 2013 study shows that "79% of consumers trust online reviews as much as personal recommendations." (See the full report at Search Engine Land.) If someone writes an emotional rant about you on their own site or on a review site, it can have devastating effects on your reputation. You can't control what others say to you, but you can leave a personal, professional response. The worst thing you can do is not say anything, because it looks like you're ignoring the problem. Learn how to respond to negative reviews here.
3. Images
Images can be good or bad, depending on the specific images you post. Personal images help to humanize your brand. Think about: if someone mentions you on Twitter, are you more likely to respond if their avatar is a logo or a face? So, definitely post images on your website and social accounts.
But use caution. Even if you think you're posting an image privately, it could easily be made public accidentally or by someone hoping to damage your reputation. Don't post an image anywhere online unless you're okay with that picture being posted on a huge billboard with your name, company, and email address. That image of you guzzling drinks at your friend's wedding might be bad news if your own a family-friendly brand, but it might be perfectly fine if you own a bar.
4. Videos
If you think images humanize your brand, try video. Video content really helps your audience get a sense of who you are. It makes it much easier to trust you. If you aren't engaging on camera, find someone in your company who can represent your brand in videos. This is by far the easiest way to make a personal connection with your audience online, and as an added benefit, there are still relatively few people doing video (and even fewer doing video well), which means you can stand out in your industry or niche.
5. Social Updates Sharing Links
The types of links you choose to share can have a huge effect on what people think about you. If you share amazing content – even content that wasn't published on your own site – people will start to think of you as an expert in your field. In fact, sharing others' content is actually preferable to only sharing your own content. If you're constantly tweeting your own links, people will perceive you as selfish and narrow-minded. A true expert is on the forefront of news in his or her industry. These types of content have a profound effect on how you're received and perceived online.
Make sure you read and verify information in all links before you share. Auto-sharing links from other sources is a recipe for trouble. Headlines are often misleading, so you might be sharing something that doesn't make sense for your audience, and if you share information that is wrong, you'll be blamed as much as the person who published the incorrect information.
6. Conversations
How you interact with other people can have a huge impact on others' perceptions of you. While it is tempting sometimes, I have a personal rule I try to stick to: don't talk about politics or religion publicly online. These are the two topics people get most offended about. I also try to be an "observer" when controversial conversations are happening online, instead of jumping into the fray. Of course, it all depends on your personal brand. If you're known for being opinionated, certain conversations that I stay away from might be okay for you. Just be aware that even though you're having the conversation only with your circle of friends, everyone online can read it.
7. What You Say When  You Think No One Is Watching
If you're typing words, assume that those words will be public. Even if they are in a private DM/PM. Even if they are in an email. You might think you can trust the other person, but that's often not the case. Even if it is, if their accounts get hacked or they hit a wrong button, something that you thought was private could easily become public. My mama always said, "If you don't have something nice to say, don't say nothin' at all." If you must discuss a sensitive situation, do it in person, not online.
8. Comments
Do you respond to comments on your blog? A lot of people don't, and I'm of the opinion that not every comment demands a response, but if you leave questions unanswered and never interact with your readers, that can leave a bad taste in people's mouths. I guess, this isn't a type of content that changes how people perceive you online…it's a lack of content!
9. List-Building Freebies
It seems like almost everyone has a free whitepaper or ebook that they're giving away in exchange for your email address. While it's tempting to just throw something together – after all, you're giving it away for free – people will heavily judge you based on this free content. If it is useless information, filled with errors, laughably short, or missing certain information, that makes me think that they products I could potentially buy from you are low-quality as well. Put your best foot forward with any list-building freebies you offer. You want people to think, "Wow, if this is what I get for free, I can only imaging the quality I'll get when I pay for something!"
10. Quotes
Lastly, make sure that when people are quoting you, it makes sense for your brand. Of course, if you say or write something, people can quote it and may not contact you first, but if you're asked for a quote make sure that you know how the quote will be used. Things can be taken out of context really easily.
I recommend doing a personal audit of your content over of the last seven days – everything from tweets to blog posts to emails. Are you giving off the impression that most makes sense for your brand with everything you post online? If not, it's time to make some changes!
If you manage a business, it is essential that you look into your online reputation. This includes managing your Google my Business account to ensure that information about your company is always up to date across Google Search and Maps, as well as review management on Glassdoor, TripAdvisor etc. Your responses to online reviews can be considered other types of content, allowing you to shape how others perceive you and your business. 
10 Types of Content that Change How People Perceive You Online: There are certain types of content that can change …