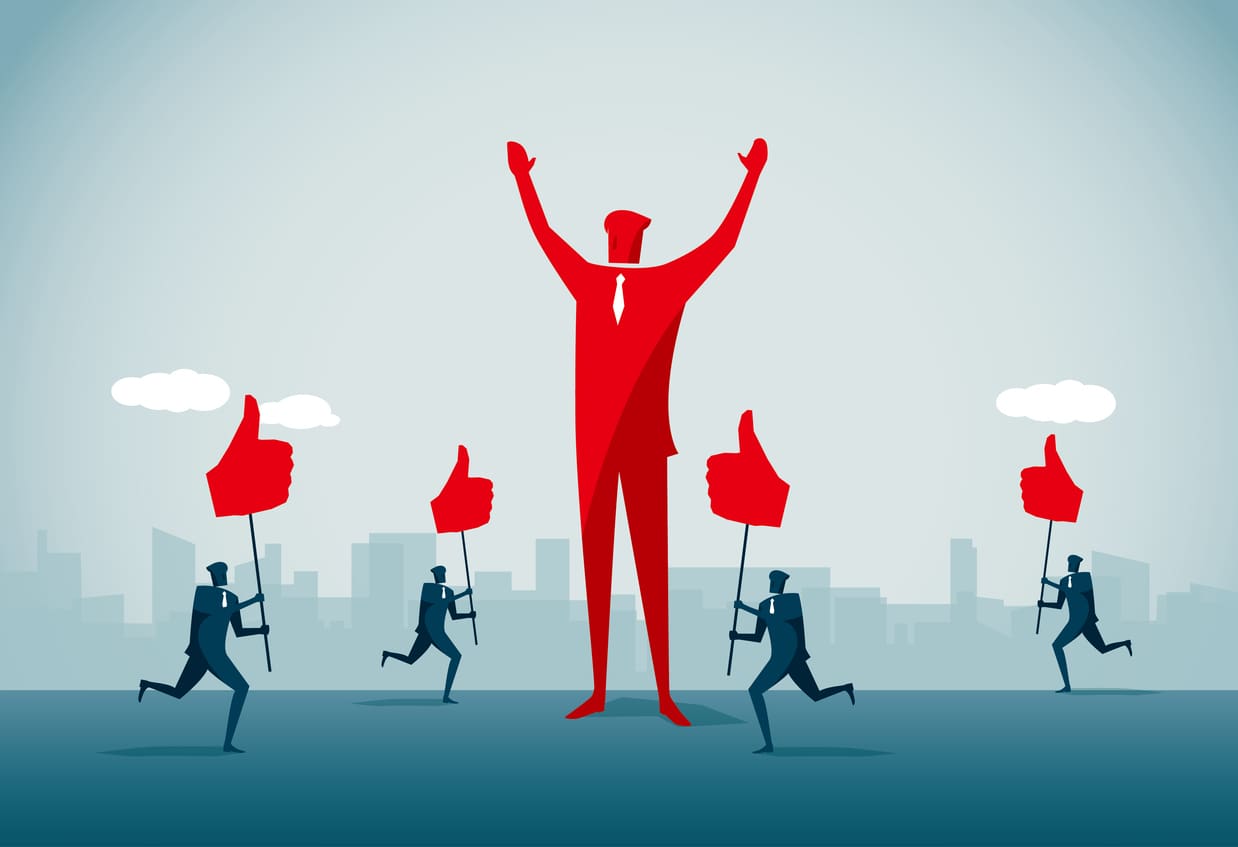 Learn how online reputation management can provide you with a robust, visible, and positive reputation in the digital environment.
In today's world, the online environment is an essential part of the landscape. People use online resources like Google or other search engines daily to learn about the world around them and the people they meet. The information collected in a Google search can have powerful effects on perceptions.
What do search engine results say about you? What is your brand image, and what customer feedback is being shared about your company?
If you're concerned with how you are perceived in the digital environment, get ready to learn about online reputation management and how these services can help you stand out.
In our complete guide to online reputation management (ORM), we'll show you how online reputation management works, the types of services available, and why your brand's online image is vital to achieving your goals.
Let's get started!
Why is Your Digital Reputation So Important?
Online reputation is defined as:
"The consensus public opinion about an individual, business, or organization in the digital environment."
In simple terms, your reputation is what others think about you.
Perceptions about a person or business are influenced by the quality and quantity of online information. When learning about others, people typically turn to the web for information, using Google or other popular search engines to locate the details they need to make decisions.
In fact, over 90% of consumers use the web before choosing a company to work with. From brand mentions to information on social media platforms to customer reviews on review sites like Yelp or TrustPilot, details in search results can encourage customers to visit you — or turn them away in favor of your competitors.
For small business owners, your business reputation gives you the momentum to grow. A positive reputation based on positive reviews, positive online conversations, and a visible online presence is the key to success.
Individuals also benefit from a positive online reputation. If someone is looking for information about you — a loan officer, a school admissions clerk, or even someone you met on an online dating site — positive information could be the key that unlocks new opportunities.
For business owners and individuals, a negative reputation stands in the way of your goals. Most of us cannot afford to miss out, meaning that online reputation management is an essential component of your entire online presence.
Why Online Reviews Can Make or Break Your Business
Business owners know that online reviews have transformed how customer interactions take place in the digital world.
From the largest corporations to small businesses in your community, the customer journey often begins by reading reviews on third-party websites like Yelp, TrustPilot, the Better Business Bureau, or dozens of other review sites. Yes, customers read online reviews before deciding whether or not to visit your establishment.
Why are reviews so important in shaping your brand's reputation? Consider the following statistics:
Positive reviews
92% of consumers are more likely to make a purchase after reading positive reviews of your business online.
On average, customers spend as much as 31% more at a business with favorable reviews.
Great reviews help you achieve higher rankings in Google results to the tune of 6.47% in organic local searches.
Negative reviews
Only 13% of customers will do business with a company that has a 1- or 2-star rating on review sites.
94% of consumers indicate that they will avoid a business entirely if that business has negative reviews.
Even one negative review — a single unhappy customer — can mean a loss of as many as 22% of customers; if three or more negative reviews appear online, the loss of customers can increase to nearly 60%.
As we will learn in the sections below, services like online review management can help you bring in more potential customers, allowing your business to thrive even in competitive marketplaces.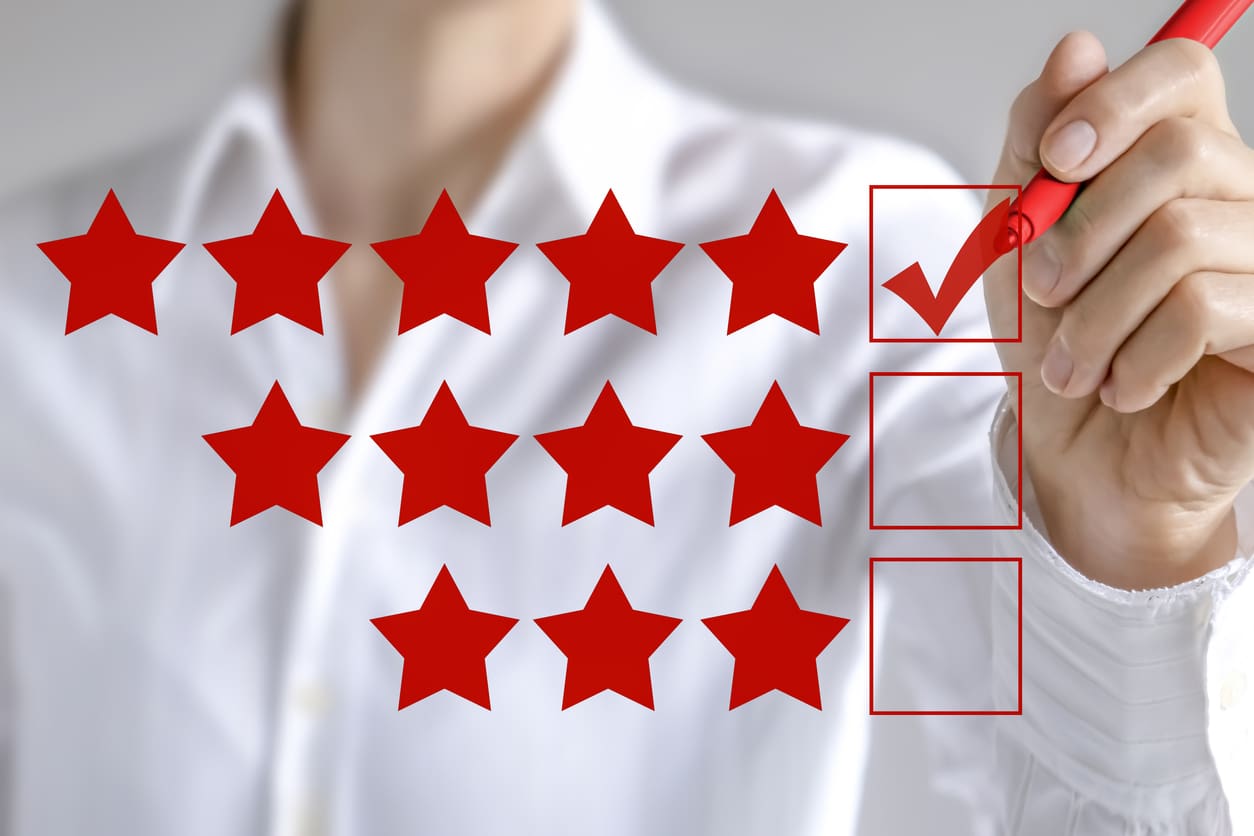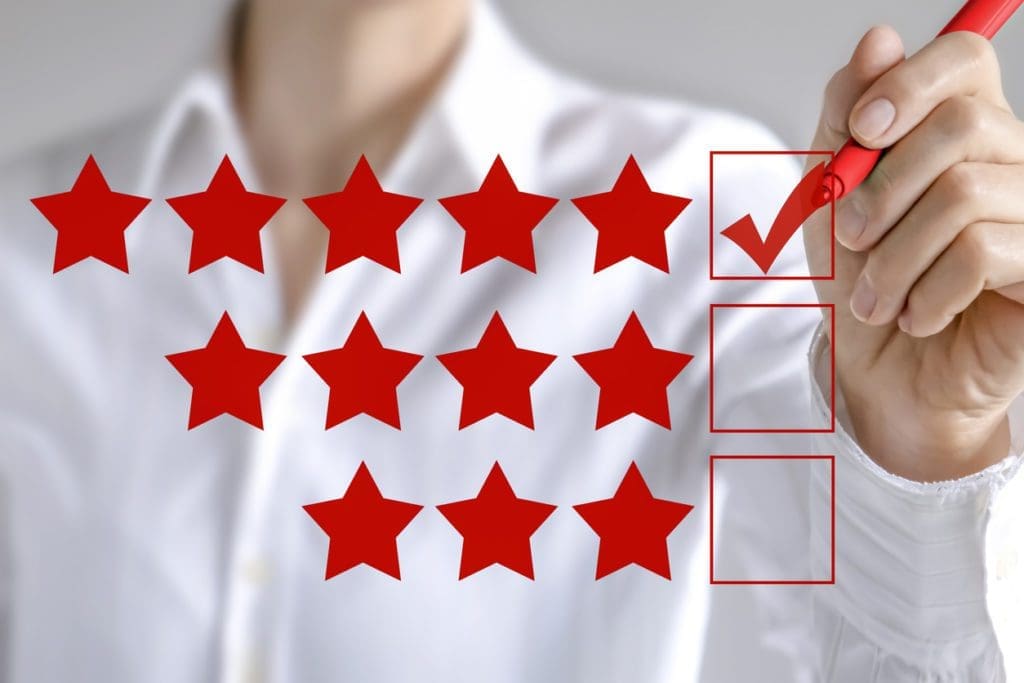 What is Online Reputation Management?
Online reputation management is the set of services and strategies that shape your brand's image in the digital environment. ORM encompasses a wide range of tools, and as a digital marketing practice, this service has become indispensable for people and businesses around the world.
ORM professionals leverage the power of influencer marketing, sentiment analysis, and content creation to shape a positive image for individuals and business owners.
In our next sections, we'll explore common ORM services and how these services are used in a process to help you shape the digital narrative surrounding you or your business operation.
Online Reputation Management Services: An Overview
Now that we know what online reputation management is, what are the services available?
ORM services include:
Content removal
Review management
Pay-per-click (PPC) ad management
Crisis management
Public relations
Google My Business management
Social media marketing and management
Search engine optimization (SEO)
Local SEO for small businesses
Branding (personal branding and business branding)
Reputation monitoring
Every client is different, and each will have his or her unique goals and needs. A talented ORM company will help clients select the services needed to achieve those goals. In the ORM field, "one size fits all" solutions rarely work. For building your digital presence — or creating a reputation protection strategy that defends your image — ORM can be the ticket to a visible and positive brand perception.
Your Online Reputation Management Strategy: 5-Step Process
When getting ready to launch your first reputation management strategy, it is essential to understand that a process is involved. This process is divided into five distinct phases. Several of the phases are repeated during your campaign.
The five phases of the ORM process are:
Reputation Analysis
Every reputation management campaign begins with a detailed analysis, exploring mentions, outdated or negative online content, and other factors influencing your digital presence. Armed with the results of this online research, reputation experts go to work, removing content or burying negative search results with proven strategies.
Web Property Development
Your online presence is built on results in online searches but also on the footprint you have created. ORM teams build an array of web properties, including personal or business websites, social media accounts, business listings, video profiles, and Wikipedia pages. As your campaign progresses, teams may add new web properties to your roster.
Content Creation
Once web properties are built and launched, they need content. Digital content is developed using search engine optimization (SEO) principles, helping the new content to be accurately indexed and categorized by search engines like Google. This also ensures great rankings for the content.
Content developed for your ORM campaign may include executive biographies, blogs, news articles, interviews, social media posts, and white papers.
Content Publishing
As content is developed, it is then published on a regular schedule. This publishing process puts information in front of the people who matter most: those searching for you on the web. As positive content is added to your web properties, visibility and brand awareness are enhanced.
Content Promotion/Public Relations
Publishing isn't the only tool available to ORM teams. With content promotion and public relations (PR), this strategy supercharges your digital presence. There are three major elements of content promotion:
Paid media — guest posts on high-ranking blogs and websites as well as social media ads or other advertising outlets
Earned media — content on social media channels and news outlets designed to boost engagement
Owned media — those web properties under your direct control, including personal and business websites
PR is a proven tool used by marketing professionals for decades. In the digital environment, content publishing and promotion allow you to own your brand's search results. The end effect is incredible brand visibility, customer engagement, and top rankings on Google.
As mentioned earlier, several of these phases are repeated as the campaign progresses. The end result is a robust and visible digital presence that allows you to stand out in your market.
Ongoing Protection of Your Digital Image with Reputation Monitoring
With online reputation management, you've built a positive and visible digital presence.
Unfortunately, your reputation is always at risk — negative social comments, negative search results, or unflattering coverage on news sites can erase what you've worked so hard to achieve.
What can you do to protect your reputation investment? The answer is reputation monitoring.
Using powerful automated monitoring tools, ORM professionals scan online content for any negative sentiment that appears. This is a proactive approach, allowing them to respond to potential threats before they can cause harm.
Social media monitoring is an integral part of the monitoring process; when ORM professionals monitor social media, they use strategies to monitor brand mentions and customer sentiments. Remember that only one negative review or comment can erode everything that you've worked up to at this point. With that in mind, it's easy to see why monitoring your presence online is so valuable.
The results of this monitoring can reveal new strategies and solutions, helping not only to protect from reputational threats but to increase engagement and visibility across web platforms. Monitoring can be used by business interests as well as individuals like professionals, celebrities, and those seeking to reach their personal or professional goals.
Choosing an Online Reputation Management Company
Reputation management is an essential digital marketing tool in today's competitive marketplaces. Unfortunately, many smaller businesses do not have the resources or the experience needed to get the most from ORM. Here's where a professional ORM team — including reputation management consultants — can help.
An industry-leading online reputation management (ORM) firm will customize solutions tailored to your unique needs and goals.
Unfortunately, not all services are equal, and you might not know the best reputation management services to select. Coupled with online removal, reputation management can consist of numerous services and strategies. How can you choose a quality reputation management company to assist you with creating and maintaining your brand's online reputation? Here are some tips:
Read available reviews of the online reputation management agency. For instance, you might want to see reviews on third-party review sites before choosing a particular firm. Every positive review suggests that the company has produced the desired results for its clients. Negative reviews, on the other hand, suggest problems with the company and its ability to deliver the results you desire. This negative feedback should raise a red flag, indicating that their services are not all they're cracked up to be. After all, if an ORM company's online reputation is not great, how do you think they'll be able to help you?
Additionally, you can also request an online reputation case study that might be similar to your personal needs as a gauge of what kind of service you might select.
An online reputation manager can streamline your campaign. If the online reputation management service does not assign dedicated managers to each client, this may indicate a less-than-satisfactory outcome. With so much riding on your brand reputation, can you afford to miss out on the efficiency, guidance, and expertise of a case manager?
Negative comments on social media can indicate problems with the company. Like any online business, reviews are critical in helping you determine whether or not to do business with a given company. If a potential agency is being talked about negatively online, chances are that they're not the right solution for you.
Explore the service provider's first page for details about the services and packages they offer to clients. If they don't have what you're looking for — or offer bold promises that are hard to deliver — choose another company. Not every company offers personalized reputation management services. Specialty providers, however, can help you establish, build, and protect your internet reputation — opening new doors of opportunity for you.
Speak to representatives from your shortlisted list of reputation management companies to get a feel for the company's ability to help you improve your online image. The best ORM teams build personal relationships with clients, allowing them to understand your needs perfectly.
Contact OnlineReputation Today
OnlineReputation is a leading online reputation management company. Offering a range of personalized online reputation management services, our team of reputation consultants has worked with thousands of clients, helping them to build brand awareness, monitor their online reputations, and repair reputations damaged by negative information in search results.
To learn more about our digital reputation management services, including powerful social media management, review management, and monitoring solutions for individuals and business owners, contact our team at 844-230-3803 for a free consultation.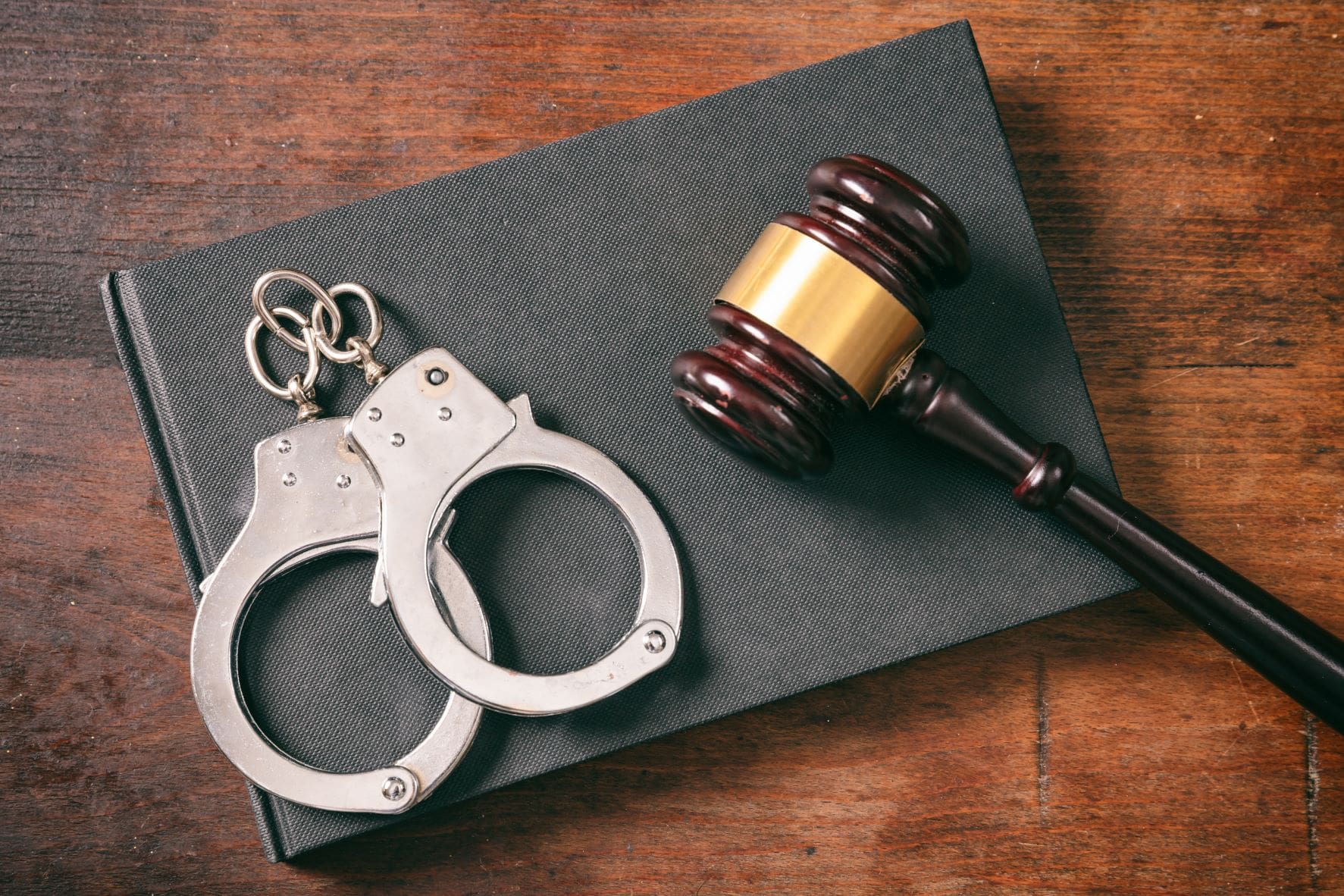 Learn how online reputation management can provide you with a robust, visible, and positive reputation in the digital environment. In …